Here are a few recent goodwill outlet finds. These were mostly found by Travis actually. I love coming home to find a little vintage treasure waiting for me. These are actually from before his birthday trip. I can't decide if I want to paint that little shelf of not. I kind of like the gold.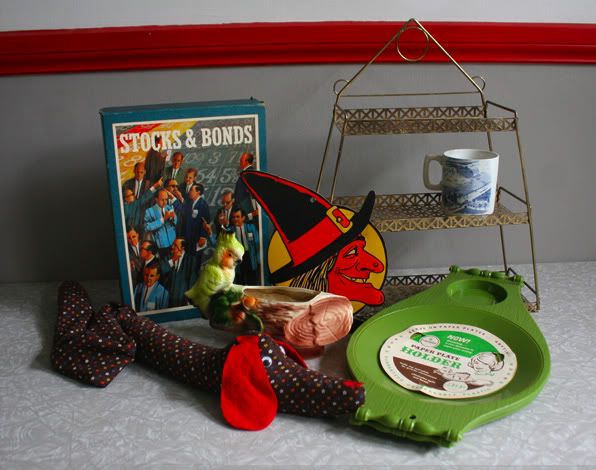 This is a silly thing to put in front of a door to stop drafts! I LOVE these things. We have a duck one in our room. It is full of beads.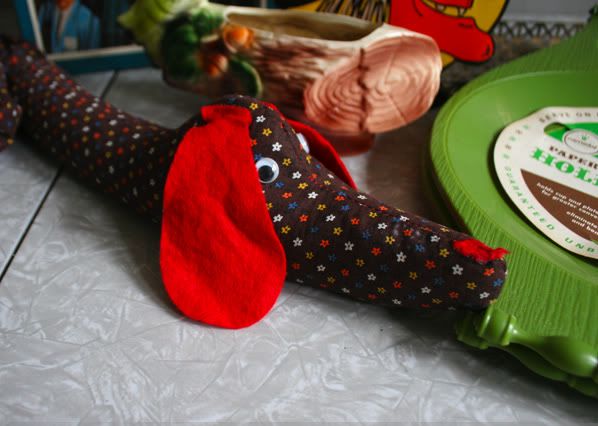 Some cute paper plate holders. I like the graphics a lot!

A sweet parrot planter. I found this one. It has a little chip on the front, but I don't mind. I got a succulent book recently, I'm going to try and actually keep some alive soon!
Stocks and Bonds! My friend Thomas actually bought a copy of this 1964 board game during our Gatlinburg trip last fall. We played it recently and it was so fun! So when Travis came across another copy at the Goodwill outlet he snatched it up!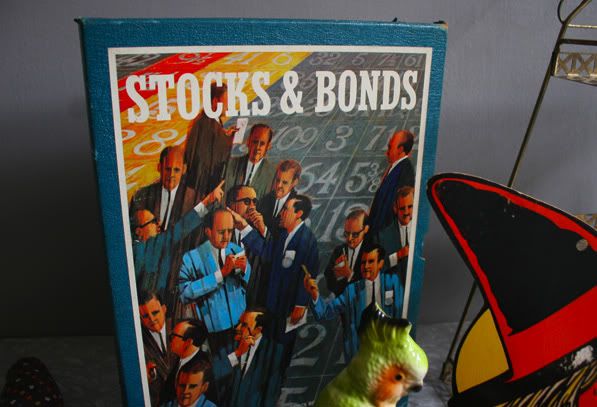 It is really dorky and reminds me of doing the budget, which I love to do! You buy and sell stocks, and roll dice and the price can go up or down with a bull or bear market. You write the stock prices on the board with chalk.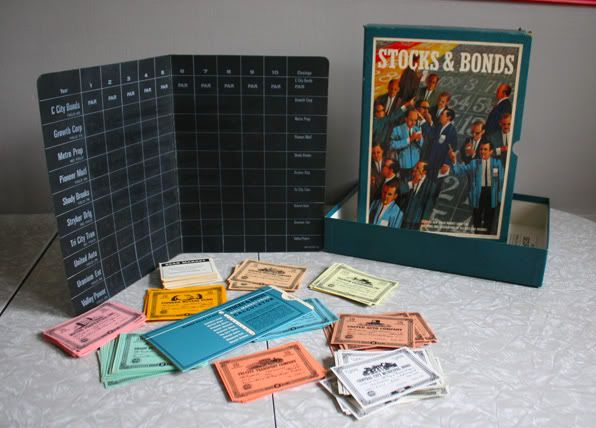 It was missing the chalk and dice, but I have a little dice stash so it is ok. You also need calculators to play the game. I should have taken a picture of the score sheets! So much math!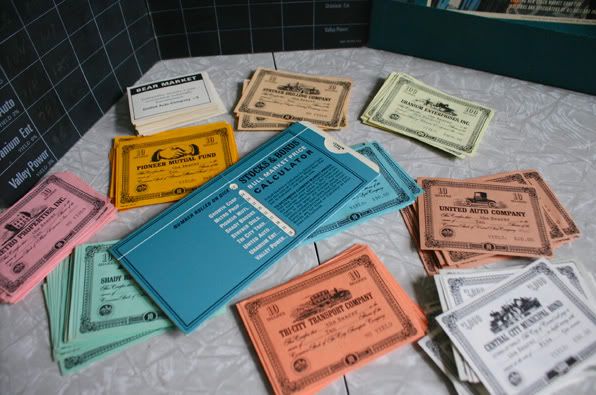 And last but not least, Travis found me another JR Deluxe edition for my collection! I read it the day after he got it for me, and it is SO SAD. and BRUTAL. I feel like something dies on every page!