we are back from our trip! by the end of the seven days we were really ready to come home but it was a great trip! it will probably take a little while for me to post it all, but here is the first day...

we drove from nashville to charleston...9 hours!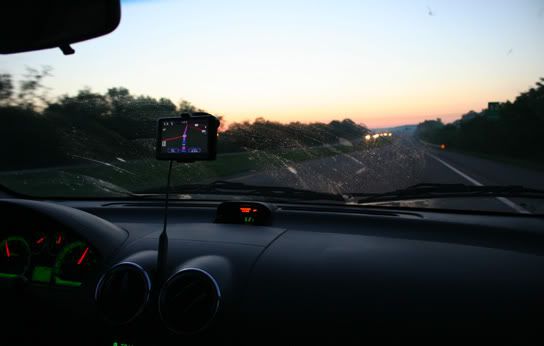 we left at 5 am! i can't believe we actually got up and out the door. it was still dark.
we stopped and searched for a letterbox, but couldn't find it. i think it was gone. but it was in a nice park...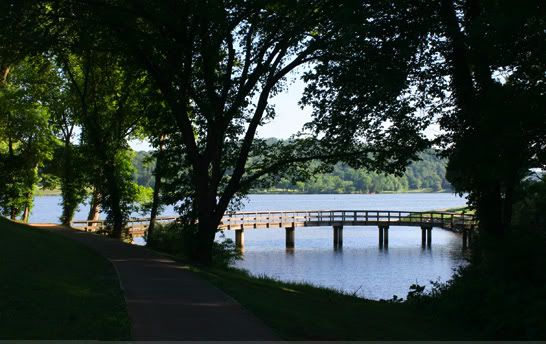 travis was really excited about our rental car.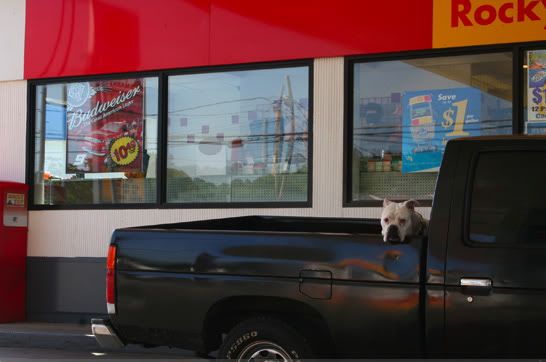 cute dog in the back of a truck.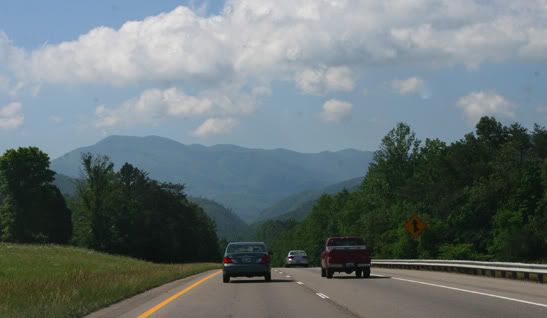 the drive through the smokey mountains was nice. and the tunnels are fun. but there is this seemingly endless stretch that is all twisty and there are not exits for a long time, and our tank was on empty so we were freaking out just a little. but we made it.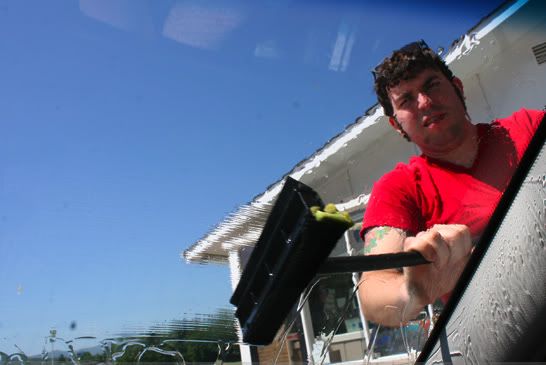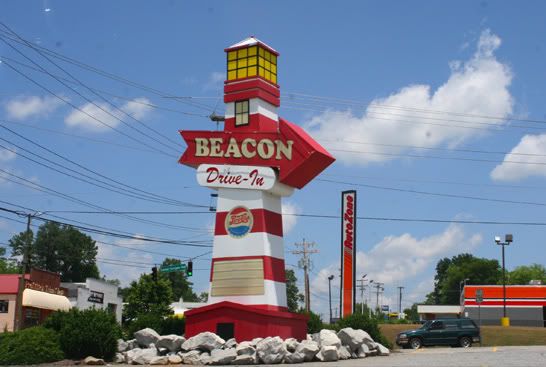 we bought this book "road food" by a couple that travels around the us and writes about good restaurants. so we made a list of places to check out on our trip. we tried to check out the beacon drive in, but it was closed! of course. this happened to us a lot on our trip.
we stopped a few times for letterboxes.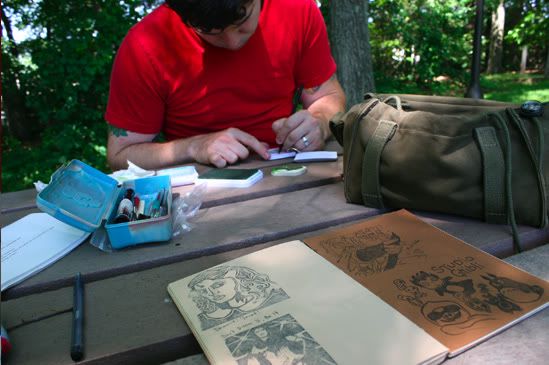 here is a picture of our cute room! i didn't get a picture of the outside of the hotel for some reason. it was all adorable and ivy covered.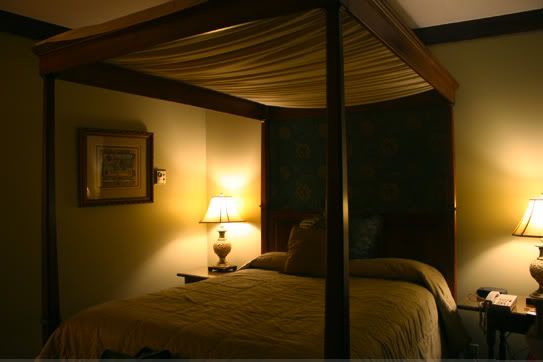 we stayed in a place called the anchorage inn.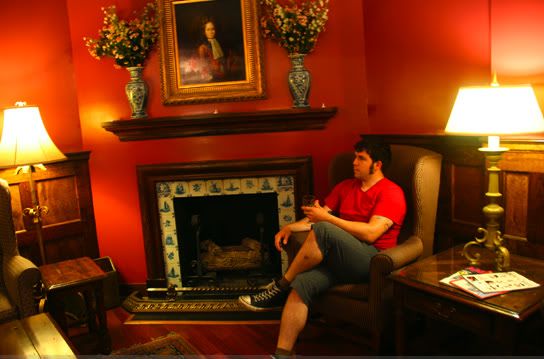 the hotel was right on the harbor and we didn't really have to drive at all the whole time we were there.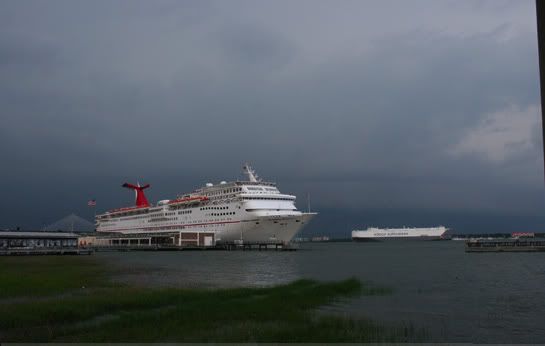 we went out on the harbor and looked at the ocean. of course it started raining as soon as we got out there. we watched that cruise ship for a long time hoping it would leave the port, but it didn't. bummer.
we drove across the bridge. apparently it is the longest suspension bridge in the united states.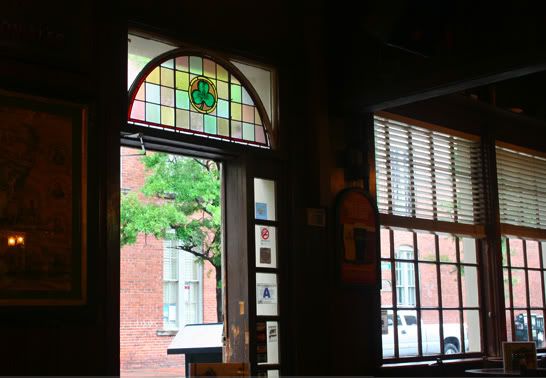 we walked to a touristy irish pub for dinner. it was really good though. travis had crab fritters and i had fried flounder. which is pretty much all i ate while we were there. i LOVE flounder.

after dinner we walked around town and looked at the beautiful architecture.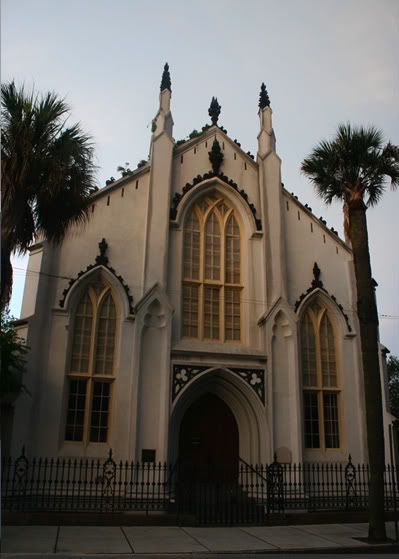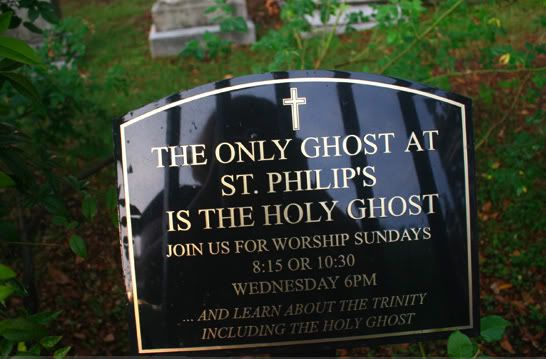 we were very excited to see all the beautiful old graveyards. they were locked up for the night so we had to come back tomorrow.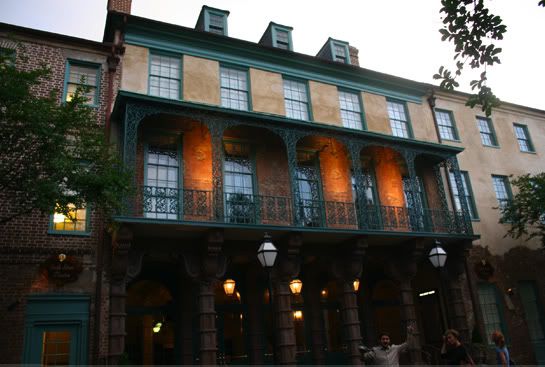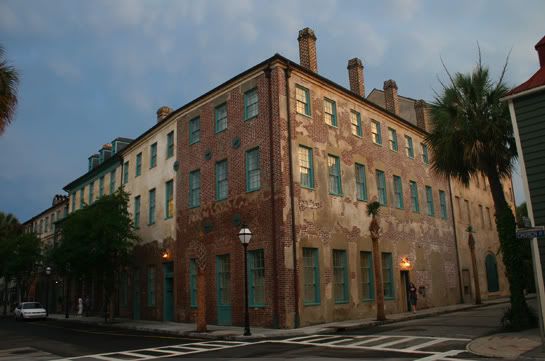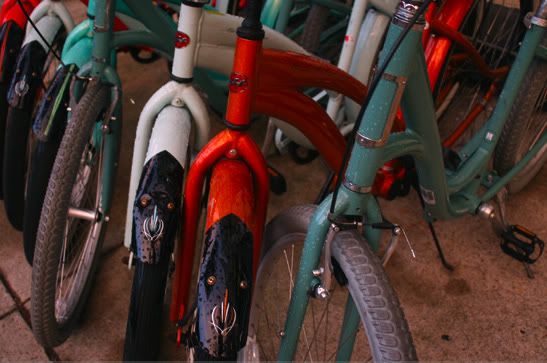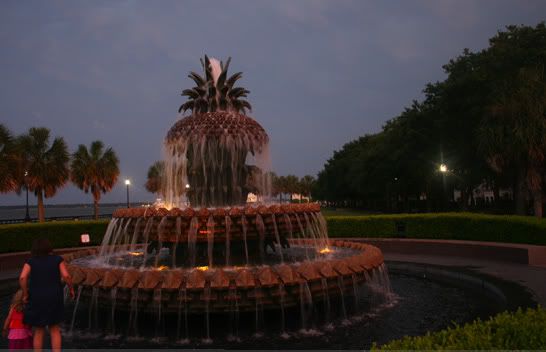 we went to waterfront park to see that pineapple fountain.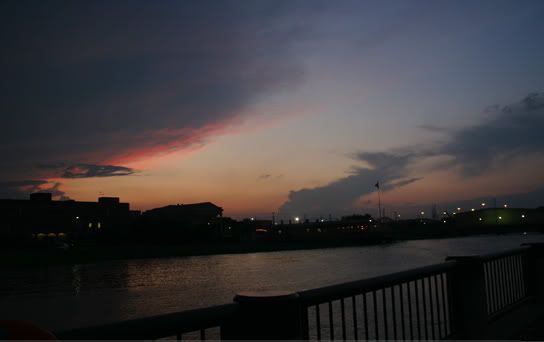 we sat on a swing on the pier for a long time and watched the sun go down. it was really nice.