We're in Louisville tonight. We actually found some great vintage stuff that i can't wait to photograph when we get home! and i'm regretting not buying a pee wee's big adventure silk screen poster.
but that isn't really what this post is about. this is another batch of goodies i found at that great estate sale that was just a few blocks from my house!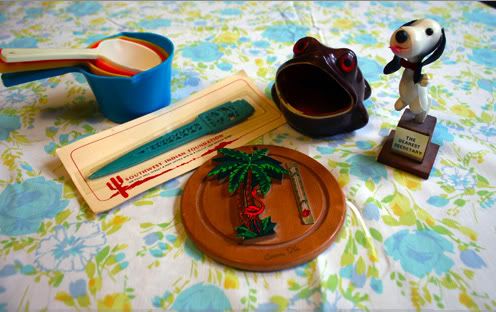 i'm still obsessed with measuring cups. i got that little frog to put my kitchen sponge in, but when i washed it one of the eyes fell out. wah. that little snoopy trophy is so cute. it says "dearest secretary" i tried to find out something about it online but all i could find was ugly snoopy trophies from the 80's.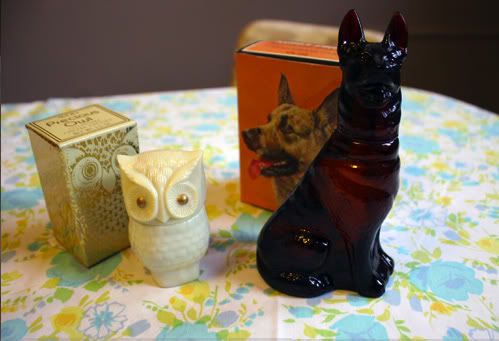 they had tons of cute avon bottles in the boxes (a buck a piece) and it made me wish i had a fancy girly vanity to put some on. i just got the cute owl. the german shepherd is aftershave is still good and travis is going to use it. haha. it looks so manly on the counter.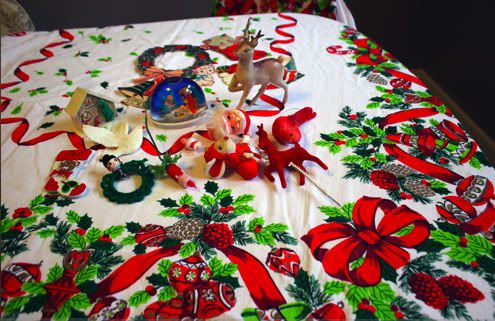 i am REALLY excited about that table cloth. it fits my kitchen table perfectly and it was only 3 dollars because it had a tiny hole in an inconspicuous place. yes!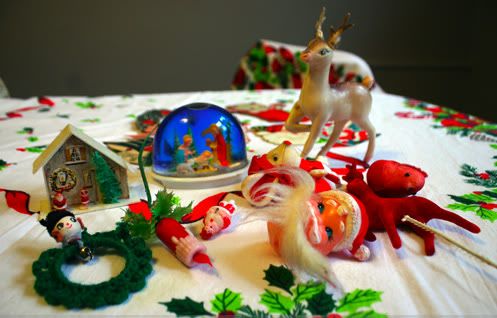 some little christmas bits. i'm going to probably have to go through my vintage christmas carefully and get rid of stuff because i have SO MUCH.


i love the little snowman face.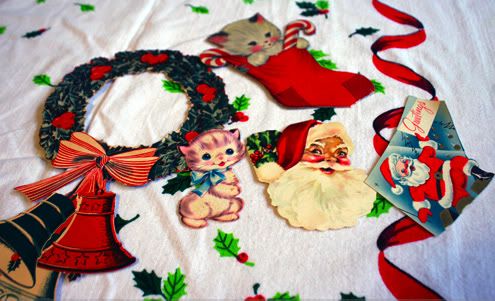 some paper ephemera.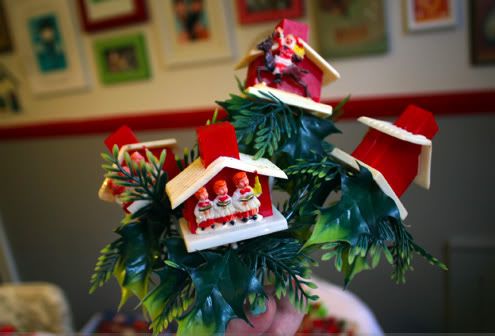 i agonized over what i could possibly do with these little things but at a dollar for all 4 i couldn't pass them up.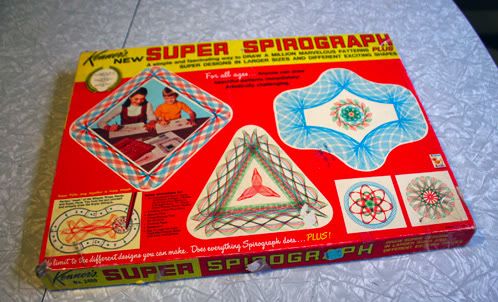 and last but not least, a big spirograph set that travis got at the goodwill outlet. it's really fun to play with!