Oh man I went to a GREAT estate sale this morning. It was a christmas lovers heaven! But I haven't had a chance to photograph anything. So for now, here is what I ended up with from the flea market this month. I got some photos of course. A few for my vintage dog photo collection, a Christmas photo, and one I just liked.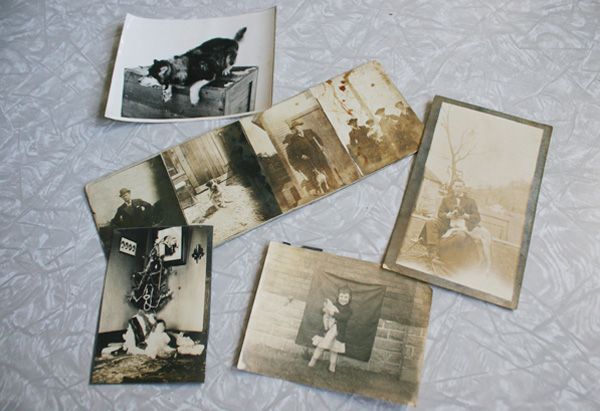 I like her facial expression and that little pointed hood! And her uneven bangs. And the clown. I guess everything about it.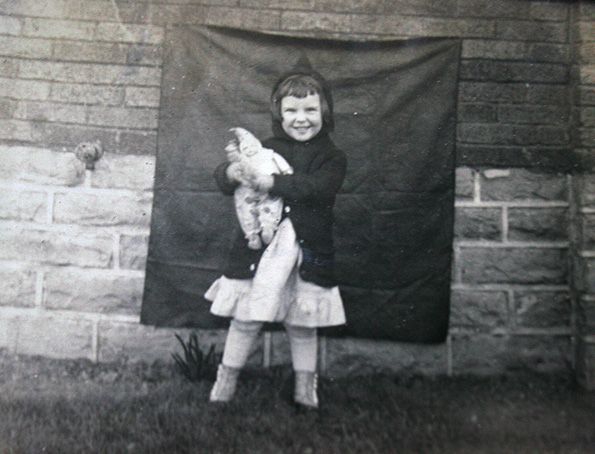 I finally bought some reflectors! I'm still kicking myself for not buying the shoe box full at an estate sale earlier this year. But here are a few to hold me over. There are a few of each kind.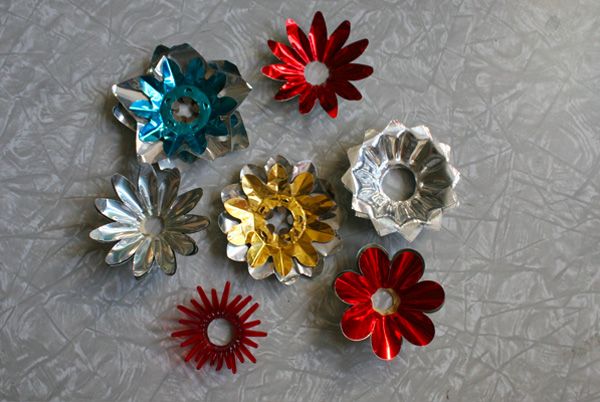 Another weakness. Vintage brooches. I picked up the old mink one at first as a joke to show Thomas, but then I loved it. I think it was the goggly eyes.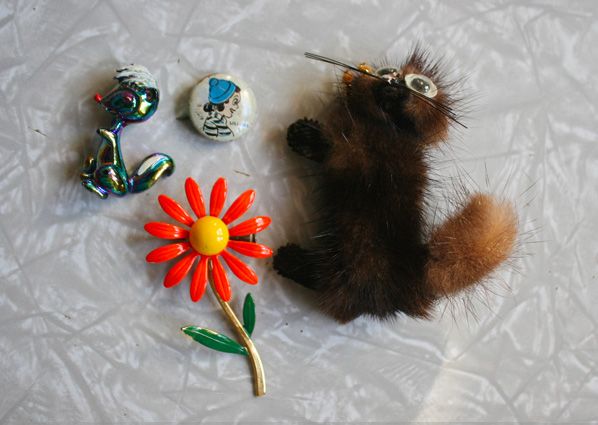 This is a teeny little pin, maybe half an inch? (edit: I wore this to work and already lost it. wah!)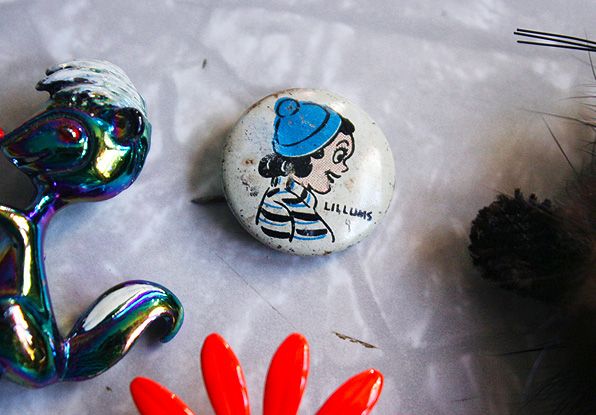 This one reminds me of a certain someone, lurking in the background.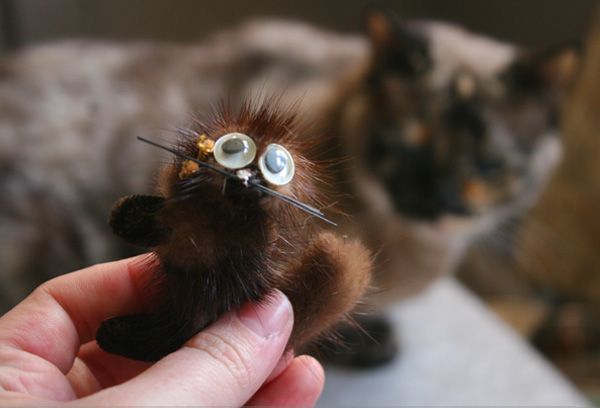 And check out this puzzle! Could it be any cuter? It is missing a few pieces, but for a dollar, I'll just enjoy the box. The illustration is by Helen Haywood. Google her, you will find some cute stuff.
I think for just an hour, I came out with some cute stuff! And I only spent 12 dollars!
Sharing on Apron Thrift Girl and Sir Thrift A Lot.