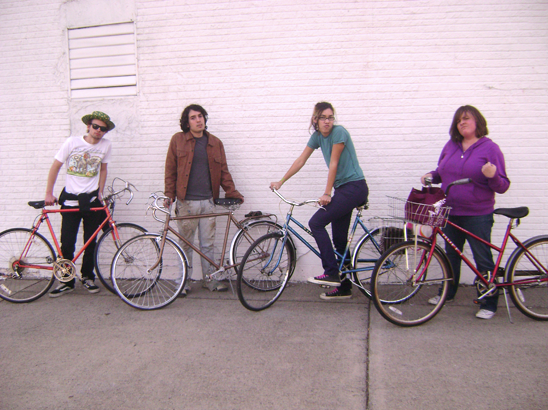 yesterday it was randomly 70 degrees! it felt so perfect! so we went on a bike ride to downtown nashville!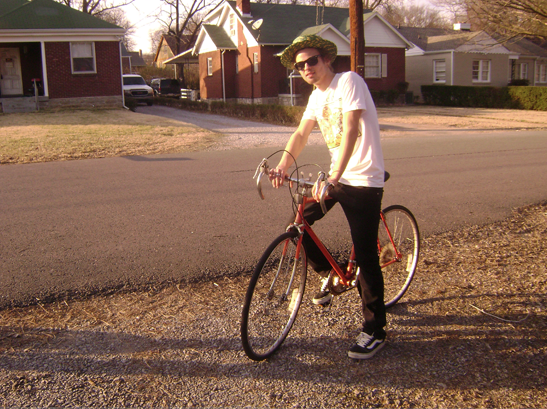 we didn't get started until four. so you can see the sun was already starting to go down. we went from crystal and marc's house to shelby bottoms park. there were some big hills that i had to walk my bike up. it was also the first time i have ridden in the city. i was so scared of falling off my bike into the road and getting run over!!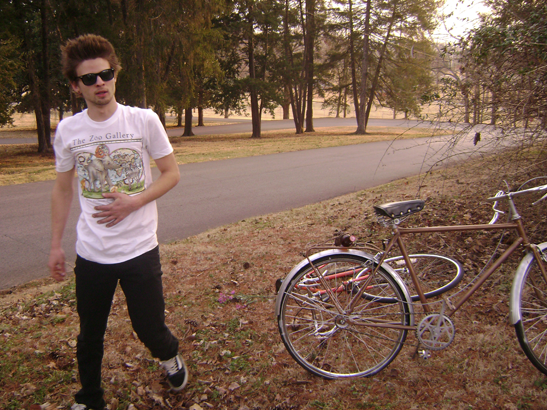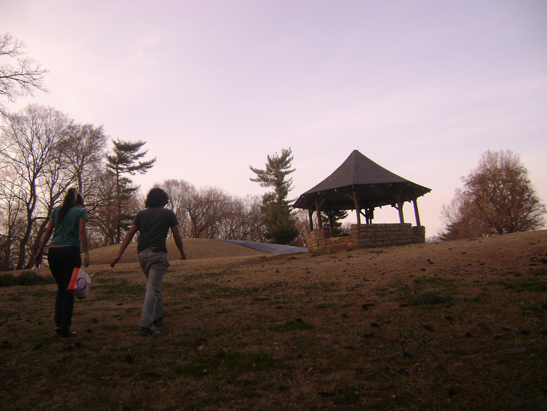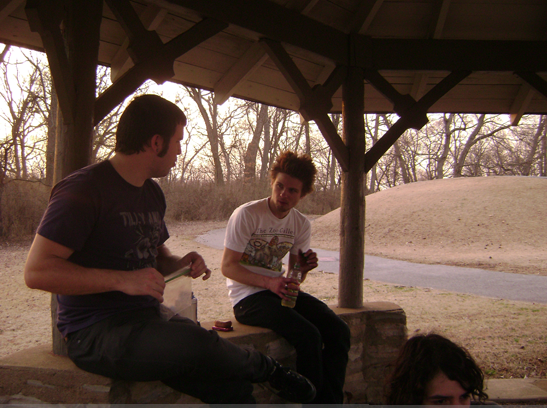 we stopped in the park and ate our packed lunch. i had an almond butter and jelly sandwich, and even though travis was going on and on about how amazing it was it didn't really taste different from peanut butter to me.
we rode around the pond, but we didn't explore much of the park because it was getting dark and we had a long way to go. travis had to rig my pants to stay up! my pants and belt are too big now, but i don't want to buy new pants yet so i feel like they are always about to fall down.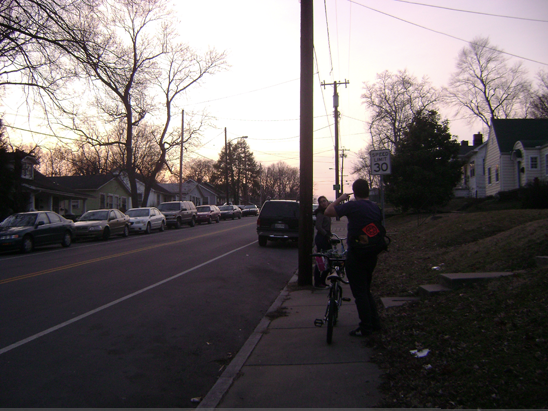 we rode all the way to the pedestrain bridge. we saw a lot of cute scary dogs and people enjoying the weather out on their porches. there are tons of cute houses in east nashville but now that it's getting getrified they are so expensive! dangit.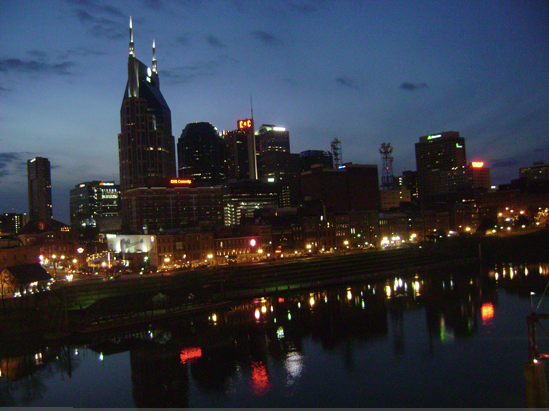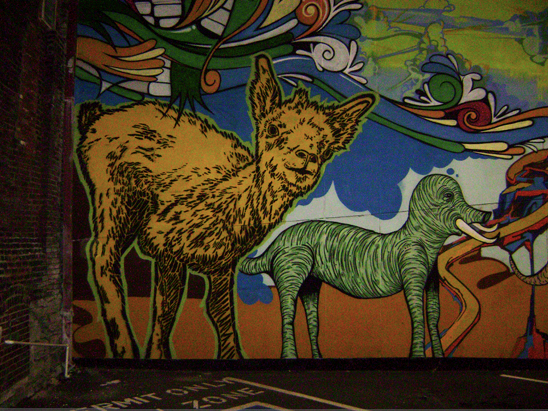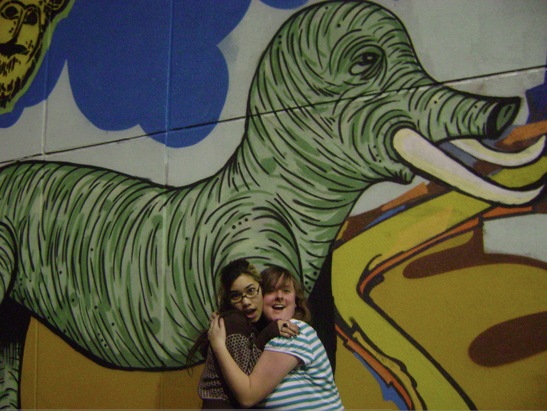 we walked through town to the bus station and saw this cute grafitti. i was really nervous about us getting tickets because you aren't supposed to bike at night without headlights. it sucked riding through downtown. the bike lanes dissapear and it's really busy.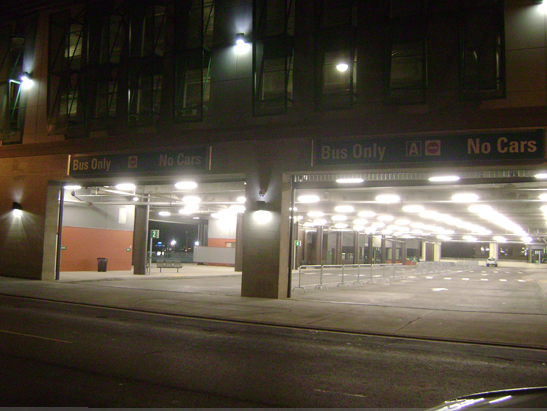 then we got to the bus station! but we forgot the buses don't run as frequently on sundays! so travis had to make a few trips to get all the bikes and people back. we randomly watched the grammy's at crystal's house? did any one see M.I.A.'s hilarious pregnancy outfit? and they said her baby was due that day!! hahahah. and blink182 is back together! yay! so exciting! i'm sore and tired today but i'm glad we got out and enjoyed the nice day. it's going to get cold again.