alright, now i'm finally going to post about the city museum! we went while we were in st. louis because everyone i talked to who had been to the city said that is one place that couldn't be missed. they were so right! we are talking about going back in the spring just so we can spend a whole day there. 4 hours wasn't enough!
so here are some pictures where i will attempted to convey how amazing this place was. but pictures can't do it justice. you need to go there!!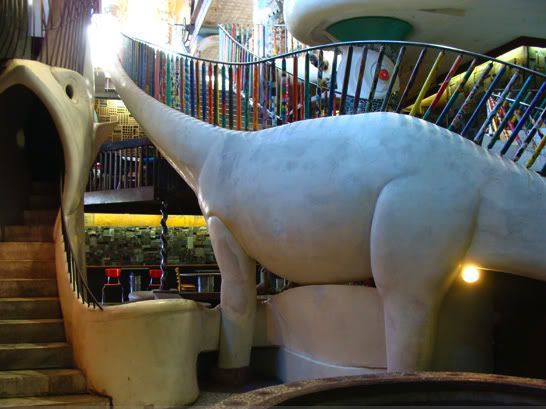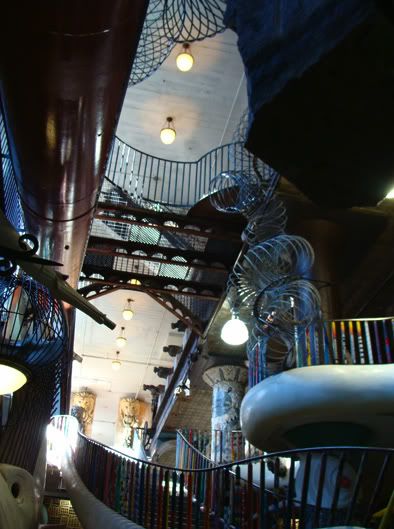 this is what you see when you first walk in. actually, first you see the ticket booth which is an awesome old brick building that has been moved into the warehouse. but then you see the dinosaur stairs! and the slides and climbing stuff everywhere! but we resisted going right upstairs because we were really hungry after the arch and wax museum.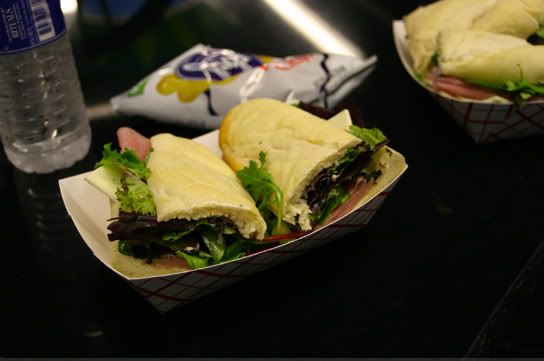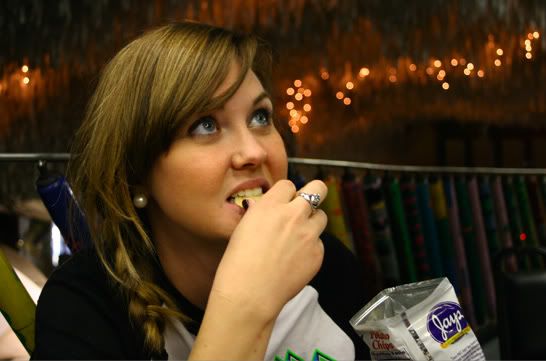 i had a smoked ham and cheddar sandwich with baby greens and it was so good. i've been trying to replicate it ever since but i can't get it right.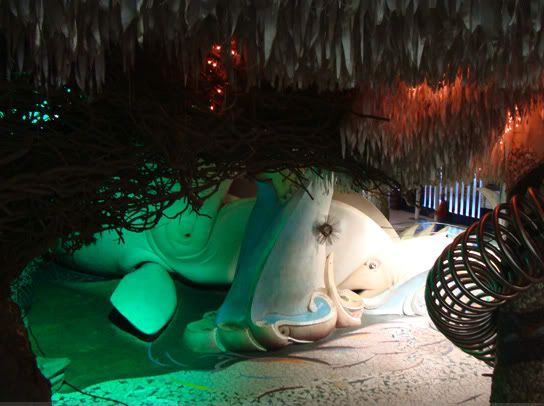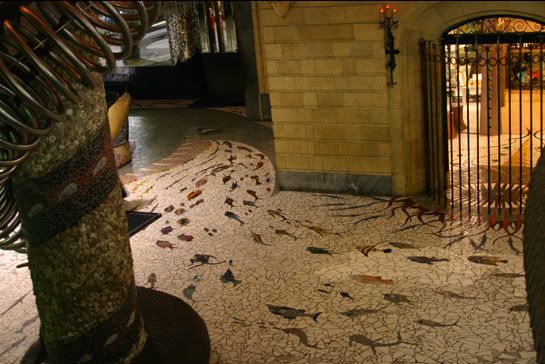 our view from the mezzanine where we ate. the beautifully perfect ocean sculpture playground thing.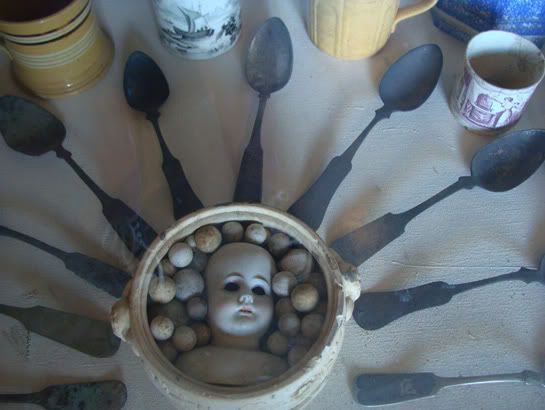 we went upstairs to see the exhibits first. this was one about this guy who excavates old outhouses. he finds all kinds of amazing old stuff. the doll parts where my favorite.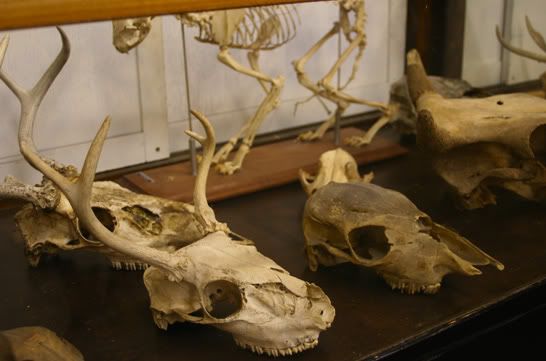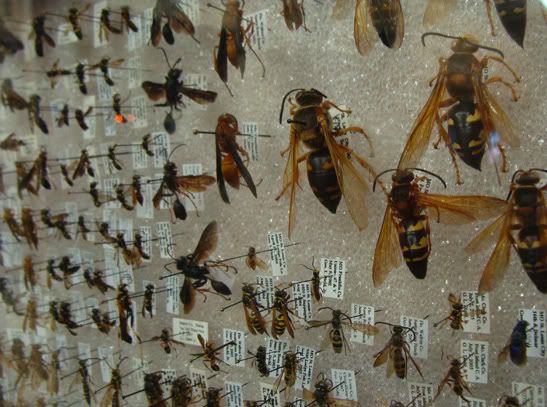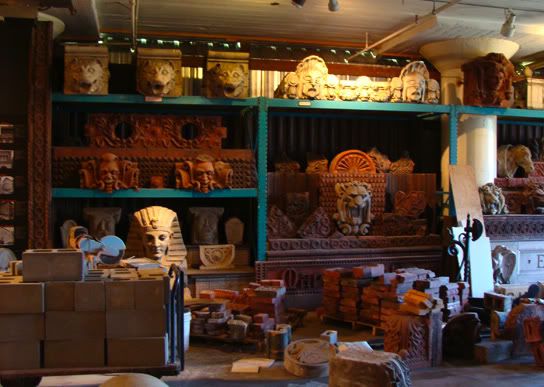 the rooms were full of interesting exhibits. it wasn't organized like a regular museum, there was stuff everywhere to look at!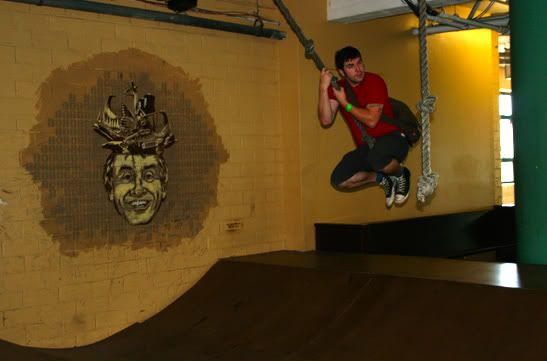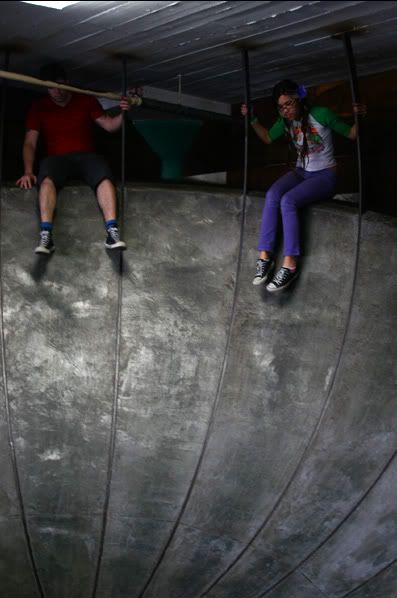 there was a skate park on the 5th floor! but apparently you can skate there anymore because the insurance was too high. but it was fun to run around on. there were little cubbyholes in the walls that now i wish we had explored. because they go back really far and who knows what is back there!
next we went into this ladies room to make paper snowflakes. she was crazy and told weird stories. but the snowflakes were so cool!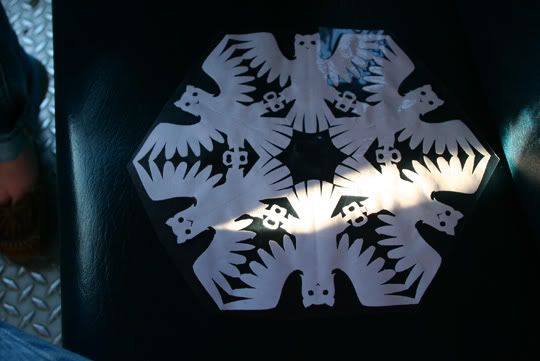 i made a kangaroo! marissa made an owl! crystal made a rat and travis made a skeleton. so neat. next time i think i'll buy one of her snowflake books so i can have animal snowflakes in my windows at christmas.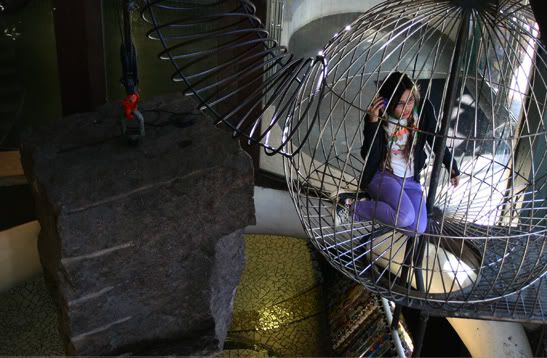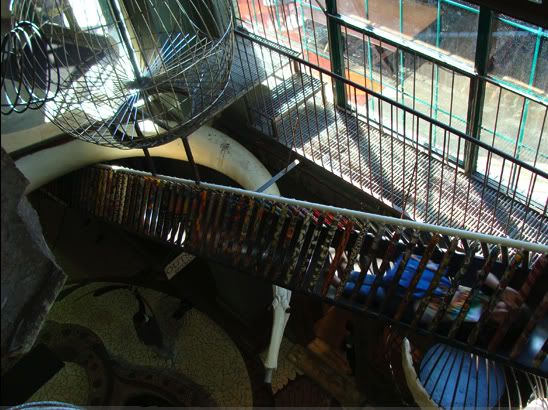 you could take this slide from (i think) the fourth floor down to the first! so fun! or you could have climbed down those metal things. those were too scary for me though.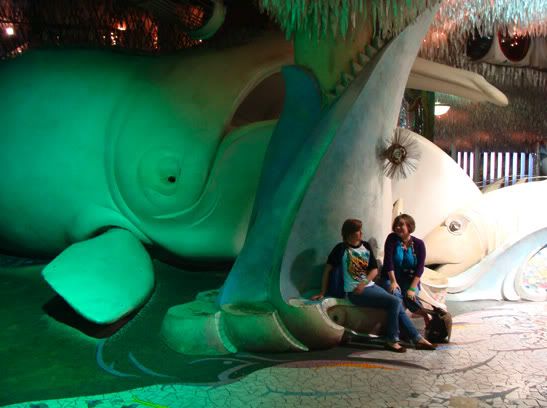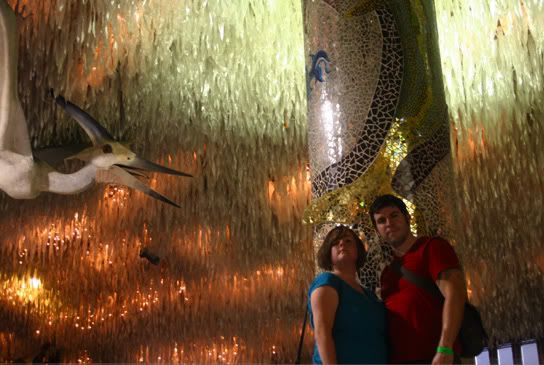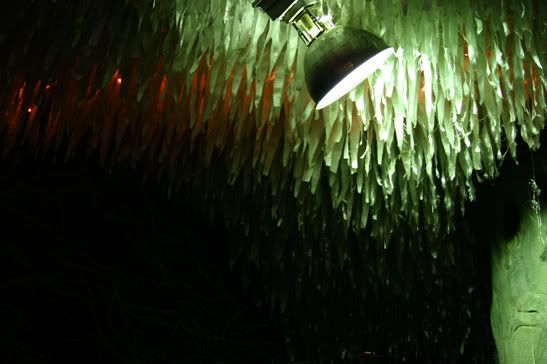 this was my favorite room in the whole place! it would be perfect for a wedding. i love the fabric on the ceiling! so pretty. time of my life was playing over the sound system while we were in there. marissa and i danced, it was so perfect.
now comes the awesome part that is really hard to explain. around the side of this ocean room thing there are tunnels and caves. they are really dark, and strange and there aren't signs or anything telling you where to go or that there is something ahead, but if you keep going back sudden it opens up in to a man made cave system...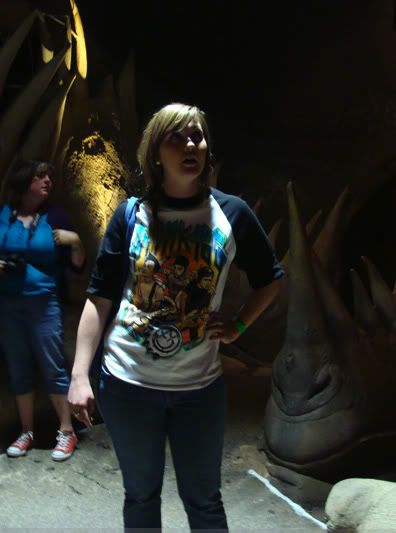 with beautiful lanterns and stalactites and little tunnels to crawl through, then suddenly it opens up again....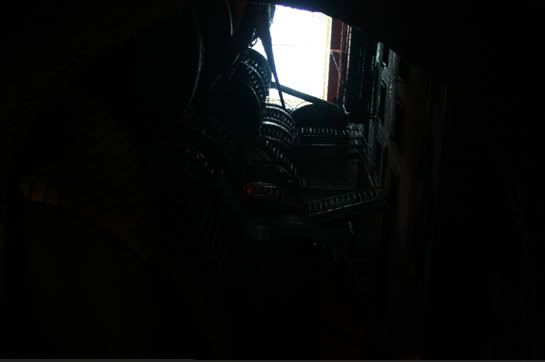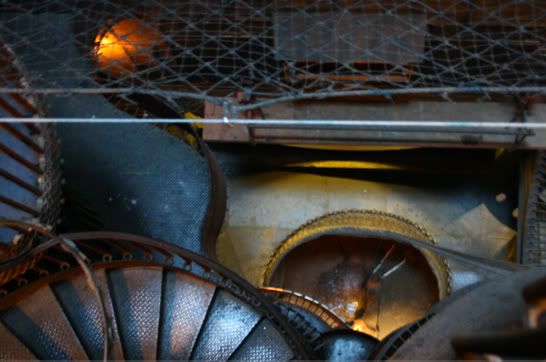 and you can see all the way up through the building to the roof! and all these weird balconies and platforms. it looks like a creepy movie set, i could never get a good enough picture of it. so we climbed up to the top and then slid down on a big slide. it was so surreal.
we finally made it outside. travis was the only one who got in the ball pit. we ran out of time. but how great would it be for photos! travis dove in (like the signs said not too) and popped a ball. haha.
ok so the outside is a huge jungle gym. lots of welded rebar and planes and cars welded into it. the highest point was 6 stories up! there was also a roof area, but it cost 5 dollars more and we ran out of time. next time for sure.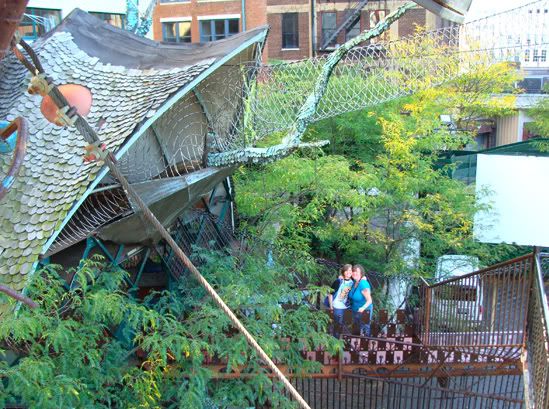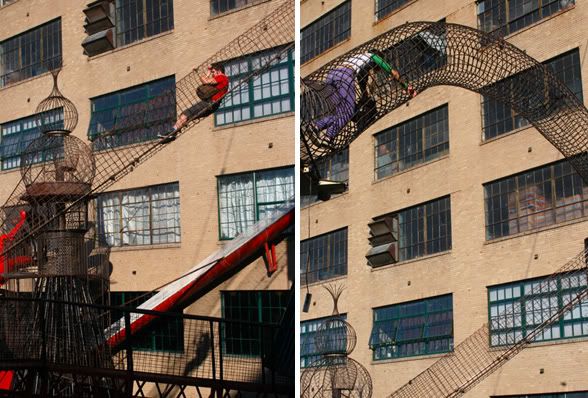 i was too chicken to go up in that part. too bad, because then i couldn't go down the big red dragon slide.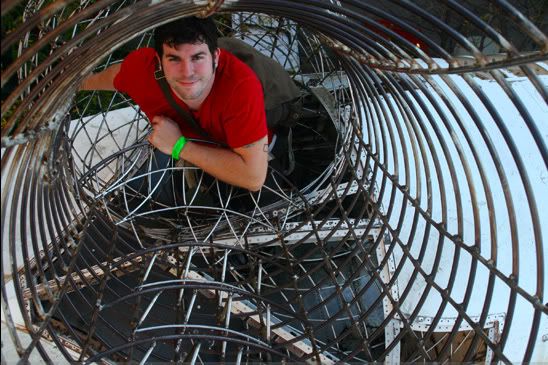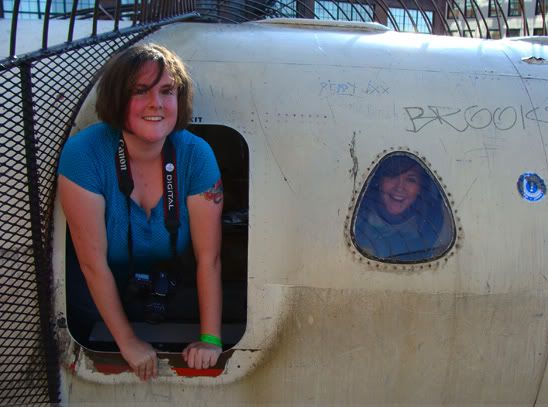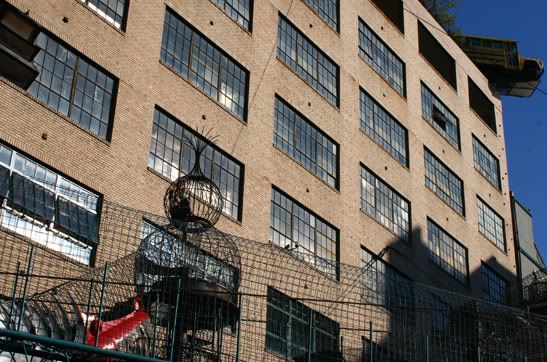 do you see crystal up in the birdcage? haha, i was way too scared to do that.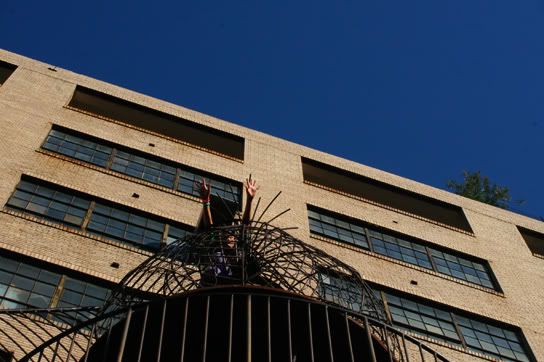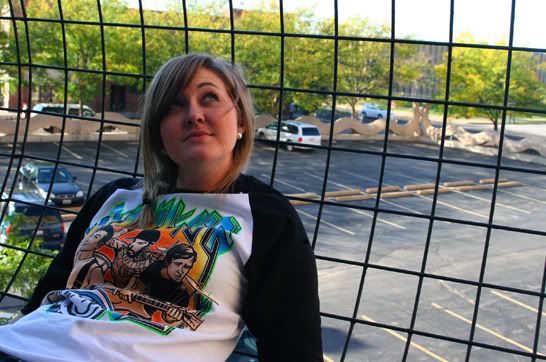 two hours later, completely exhausted. we were resting on these cute carts.
then someone came and told us we had to leave because the museum was closing! dang! not enough time in the day!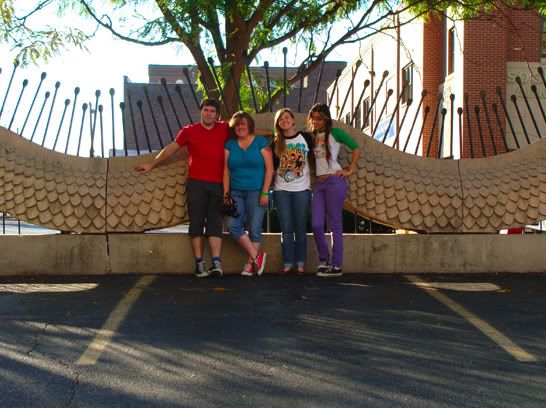 we were so happy! can't wait to go back!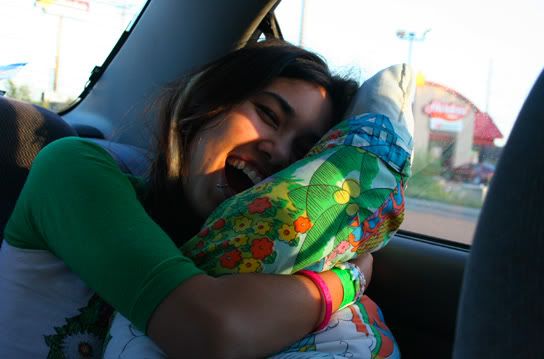 in conclusion, you should go to the city museum. you will not regret it.