Now I will finally show you a few (crappy) pictures of the new house!!
we had our first night here last night. it was fine, it took me a little while to fall asleep because it wasn't as quiet as it is out in the middle of nowhere. nothing loud actually, just different sounds than i am used too.
here are the only two moving pictures i took.
my mom, travis' dad, and our friend joe helped us out ALL DAY. i am so grateful to them. i have so much crap it took us from 9 am til almost 6 pm to get everything into the truck, then out again. joe's girlfriend jess came after work to help, and my dad came after he got off as well.
so here are some pictures. my camera lens is so broken now, i can only take zoom photos with it. hahaha, how pathetic. i can't wait to get a new one. so here are a bunch of close ups, taken at night. beautiful.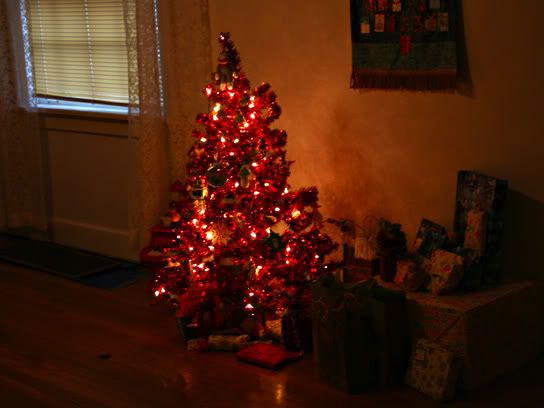 we are missing parts for our big tree, so crystal and i just put up this little red one. finally. i was scared i wasn't going to get to do one at all!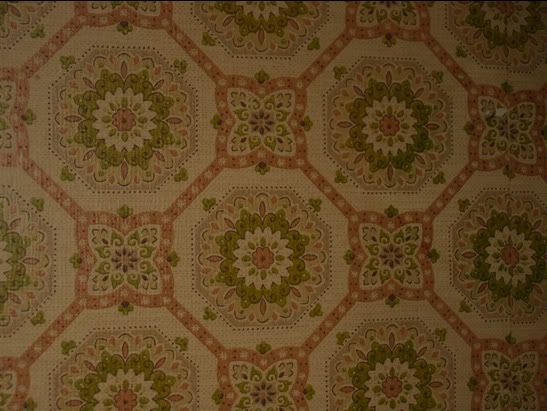 wallpaper in the living room. it's only on two walls. the other two are white, but it think we are going to paint them the green that is in the wallpaper.
built in! so cute! i wish i had taken a picture of the fireplace. it's pretty cute too. it has an old electric fake fire thing in it now, with crinkly paper inside so it sounds like a real fire! so tacky and awesome.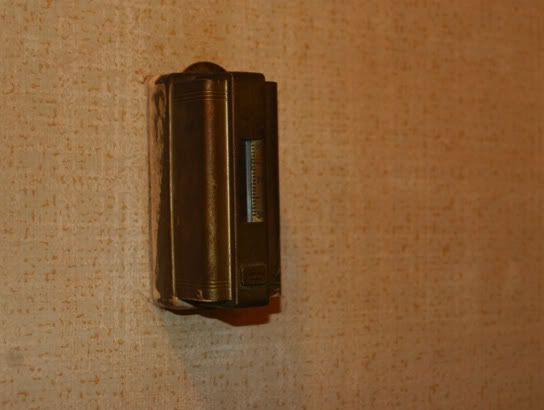 cute old thermostat
all the doorknobs in the house are like this, except one. i love them so much.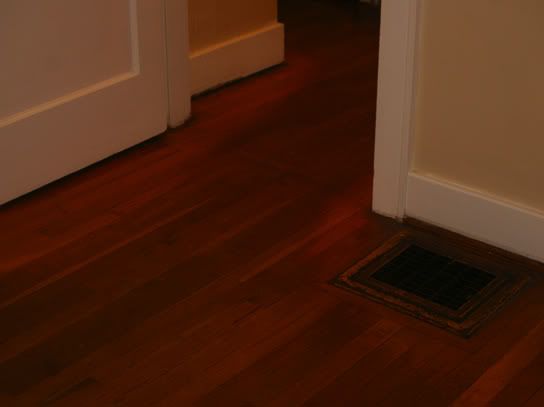 there are wood floors throughout, except in the kitchen and utility room. we are using those old grates from the coal furnace for our new central heat! because they are so cute and much better than modern ones. our contractor is as into old stuff as we are and gave us that idea.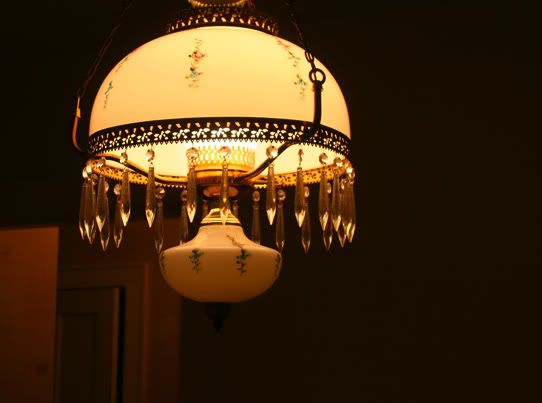 fancy old lady lamp in the dining room. going to be replaced with a chandelier eventually. don't know what we are going to do with that thing yet.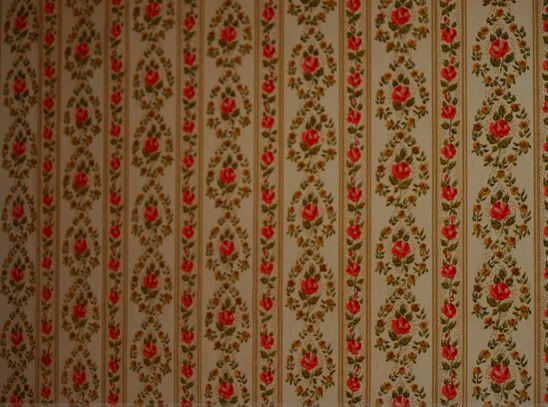 wallpaper in dana's room! again, only on one wall. which is nice. there are fancy "pearl and gold" lightswitch covers in there as well.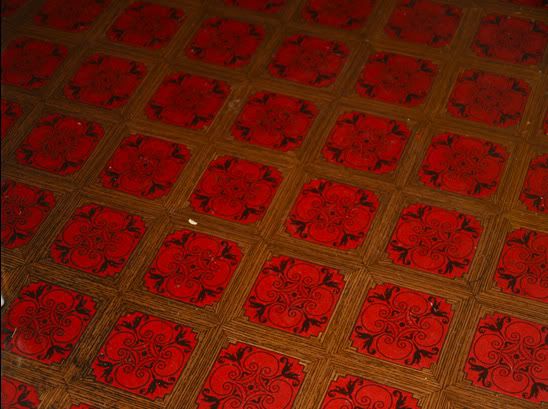 awesome linoleum! i love it!!! it's really nice (as far as linoleum goes) and it will match my kitchen decor plan.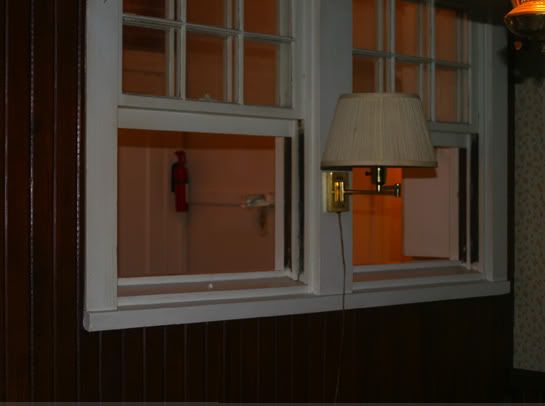 windows into the kitchen from the utility room. we are going to paint the paneling white.
beautiful faux brick wall. hahah. obviously taking this down. we are getting cabinets built there too. hopefully by next week.
kitchen light switch cover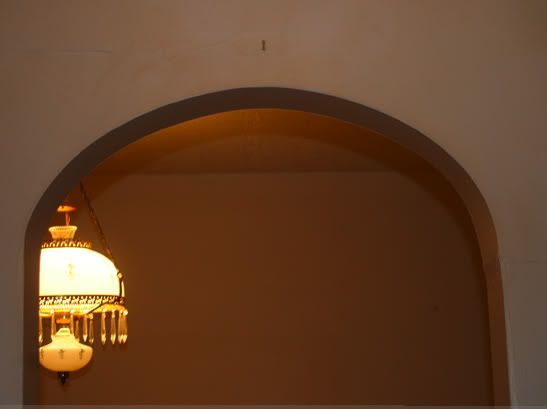 arched doorways!!! only in the kitchen, but still amazingly cute.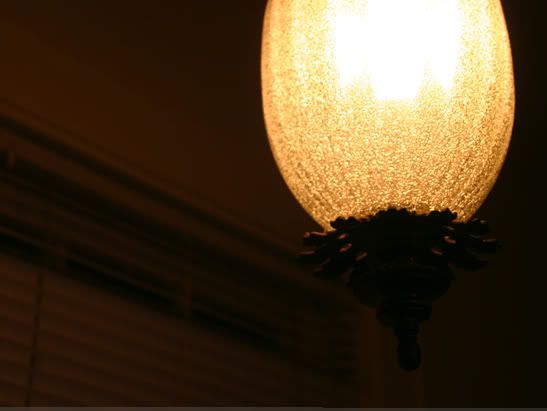 pendant light in little hallway. kind of cute. might stay. we'll see.
I AM SO HAPPY RIGHT NOW!!!