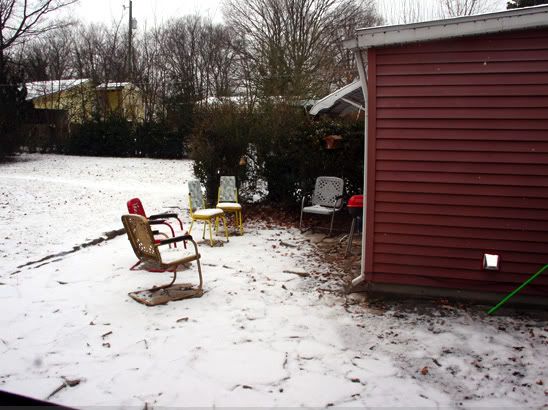 it snowed for three days last week! that never happens her in tennessee, it was so exciting! sadly i worked all three days so i didn't get to make a snow man or anything, but it was still exciting. i hung a bird feeder from that little awning and i love watching all the birds! so far is have seen cardinals, chickadees, and a few kinds of sparrow. i haven't seen a tufted tit mouse yet, those are my favorite.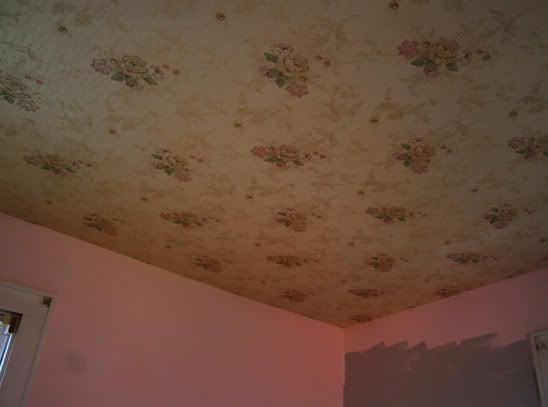 the other day we painted our bedroom! it was pink. which with the ugly horrible ceiling paper was just too much for me to handle. i also noticed this day that there is a subtle asian undertone to the paper. little pagodas and a man holding a parasol and another man fishing. haha. so weird.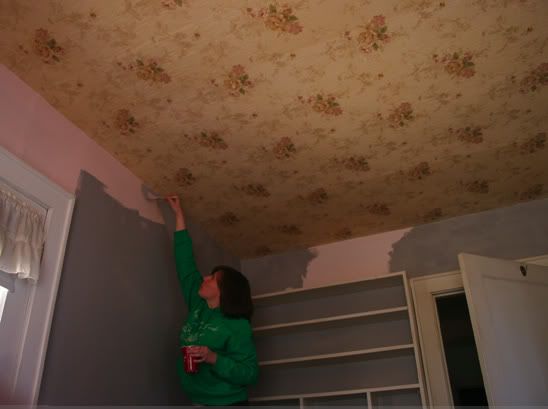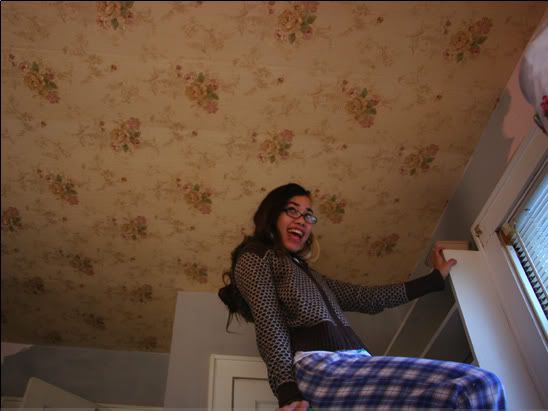 crystal and dana helped! crystal brought her fancy detail brush and did all the little annoying parts. which is good because i don't have the patience to do a good job.
now it is grey! so much better! and we redid all the white trim. i didn't notice how gross it all was until we started to redo it. i can't wait to put all my crap on those shelves!
is calling me...goodnight!