last weekend we went to the celebration at the craft center. that is where dana went to school. and on that day they open up for the public and have demos and all kinds of sales.

this is the only demo we actually saw. i think we got there at a weird in between time. i wanted to see glass blowing really badly, but nothing was going on and i'm really awkward so we didn't stick around.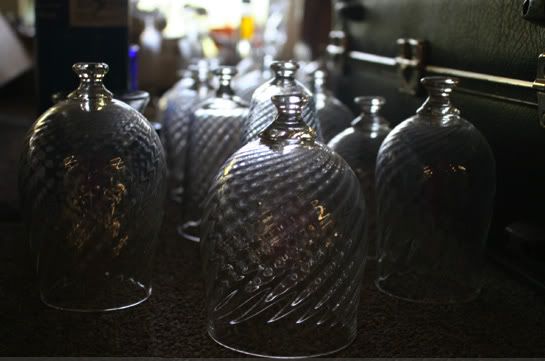 there were tons of these on someone's work station. so cute and tiny. i want to take a glass blowing workshop. maybe next summer i can save up to do one.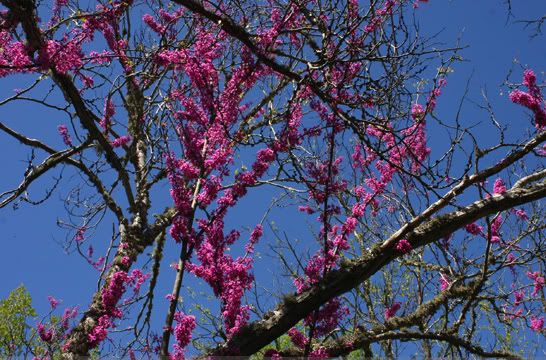 does anyone know what kind of trees these are? i've been seeing them everywhere! and i love them!

we got veggie burgers for lunch, and this scone. it was unbelievably delicious. i wish i had another one to eat now.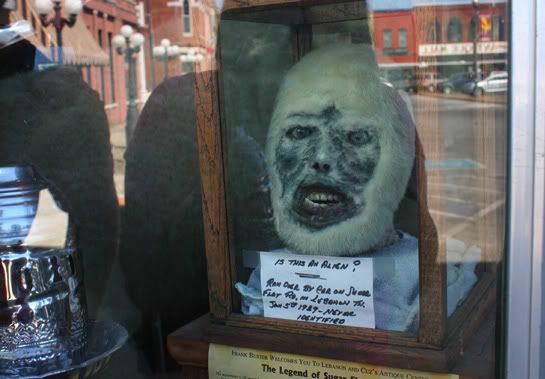 on the way back i decided to take travis to cuz's! the worlds creepiest antique store!
he was not as creeped out as i thought he would be. it's the grossest place. i feel like everything there is cursed. haha.

especially that "alien" in the front window! ahh! there is a huge stuffed polar bear behind it.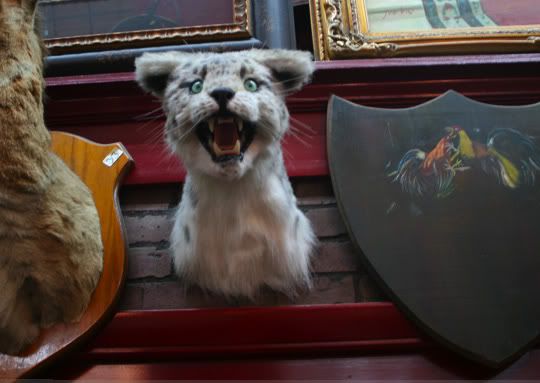 weird crappy taxidermy EVERYWHERE!! and none of it is priced.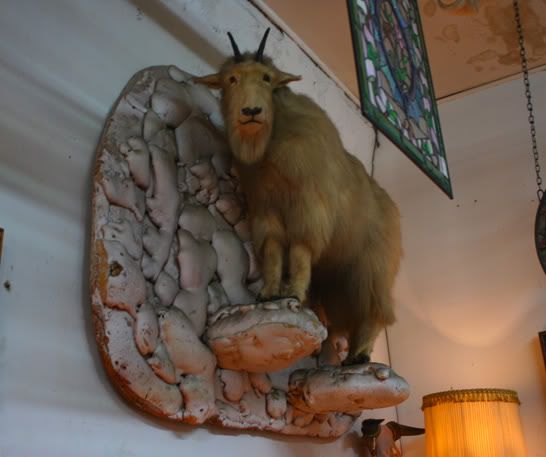 i think that mountain goat is embarrassed by how terrible the background he is standing on looks.
it was so strange in there. i swear it was all the same stuff from when i went in there almost three years ago. same furniture and everything. creepy.
this matched my dark brown set! but it was WAY more expensive than what i paid for the other set. so i passed it up.