here is the rest of our second day on vacation. after we left the aquarium we were really hungry. we like to go to places we can't go back home, and this book is an awesome resource: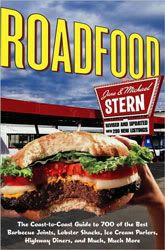 the couple that wrote it are on NPR all the time and review the kind of restaurants we like to eat at most. they have a site too, but i like the book a lot. i like to highlight the places we've been and make notes (nerd alert). our goal is to go to all the nashville places by the end of the summer. but anyway, the book directed us here: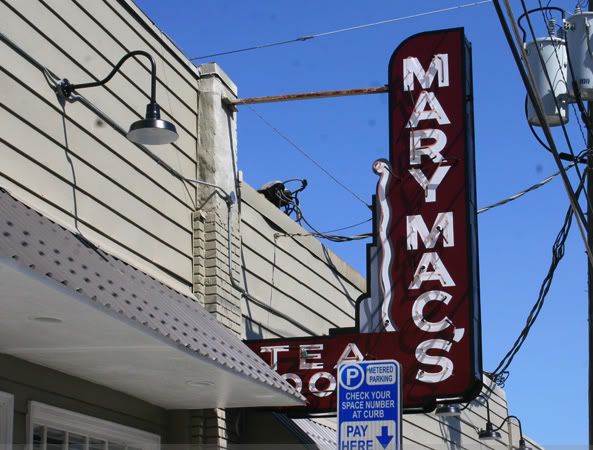 mary mac's tea room. the we had to cruise the parking lot 3 times for a space. a good sign at 3 in the afternoon. i picked this place because it was supposed to have an extensive selection of sides. the only thing that kind of stinks about the road food book is it doesn't give tips on vegetarian eating. so there are quite a few hamburger joints we will be skipping.


i didn't any pictures of the interior really but it was pretty cute. and you got to write down your order! so fun! if it's your first time they bring you a free bowl of "pot likker" and cornbread. but it wasn't vegetarian so we didn't partake.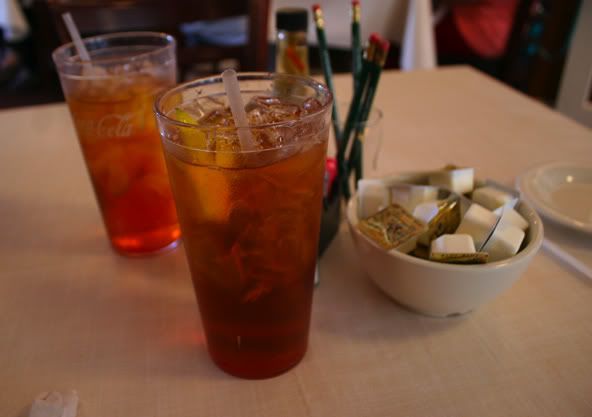 "table wine." or really sweet sweet tea. you can have buttermilk too. which sounds horrible with lunch!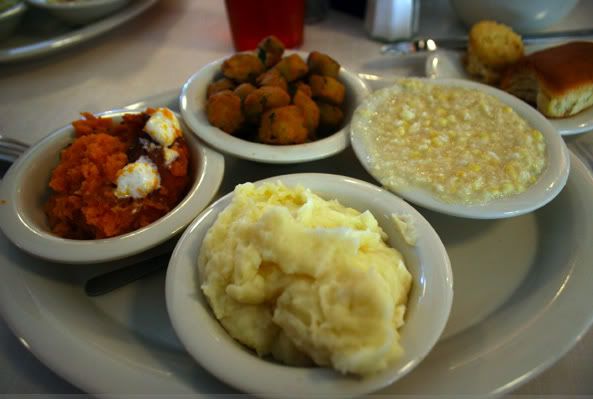 m veggie plate. luscious whipped potatoes, creamed corn, some delicious crunchy fried okra, and that sweet potato souffle was AMAZING. perfectly spiced with a little bit of marshmallow on top. mmmmm. my mouth is watering just thinking about it. travis had some of the best mac and cheese i've ever had, steak fries, cole slaw, and a cheese and vegetable souffle. corn bread was good, the yeast rolls were blah.



and cobbler for dessert. blueberry for travis, peach for me. we should have split it.
i couldn't even finish my lunch.


they had a wall of signed photos of people who had eaten there. this was my favorite.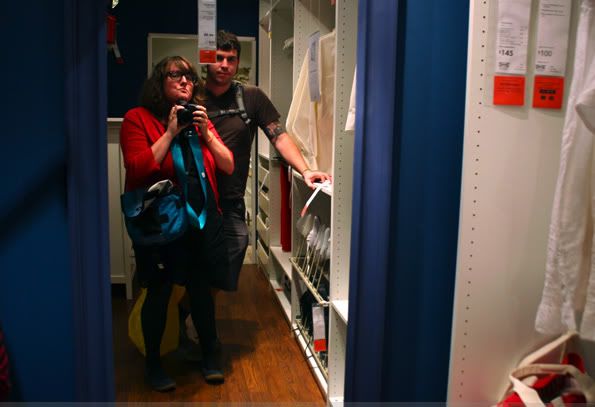 then we went to ikea! the main reason for our trip! i'm determined to finish my craft room and actually be able to use it so we were mostly looking for stuff for that.


travis really wants to buy a new light for the dining room. i can't decide what kind i want.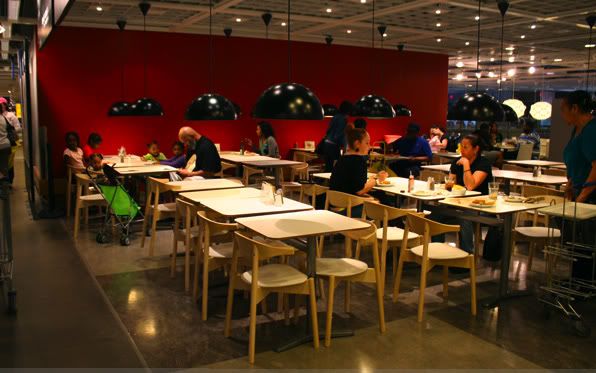 he wants a metal light like that. but red. i just don't know. the little old lady lamp that is in there now has grown on me. but i would like something that gives off more light.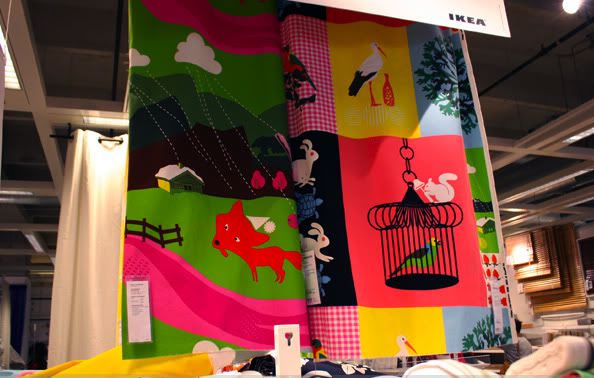 thank you ikea, for hanging the two kinds of fabric i wanted the most together so i could decide which would make better curtains in my craft room! can you guess which one i picked?
(the room is woodland themed by the way)


what a sweet little husband. i feel like i don't brag on him enough. he really is good to me.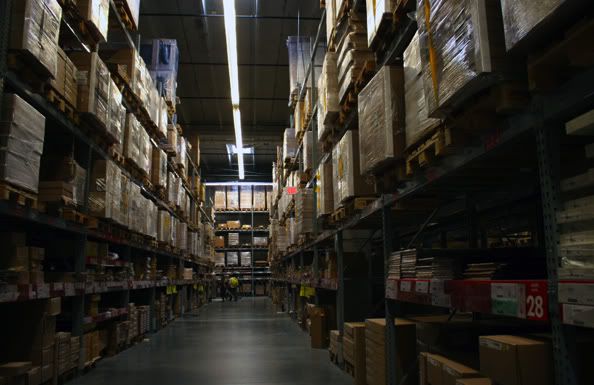 first time picking up actual furniture (probably my 5th time here)! usually we just fill our cart with a bunch of little random stuff. but we were on a mission.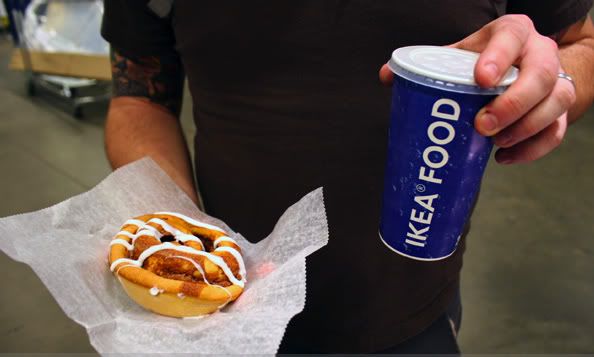 mmmmmmm. three hours of shopping makes you need a cinnamon roll.
i'm bummed they aren't selling the jelly rats anymore though.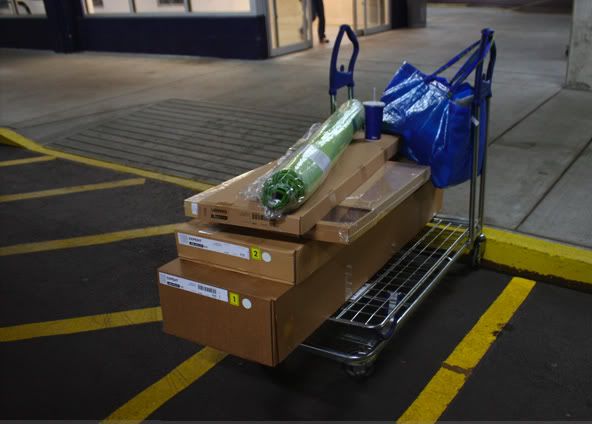 our cart! i was worried it wouldn't all fit in the car but it was fine. then we had an uneventful four hour drive home. can you believe i didn't take any picture of the road? haha.
crystal's sister went and picked of phyllis for us so she wouldn't be alone in the house for 14 hours.
she took this cute picture of our little baby: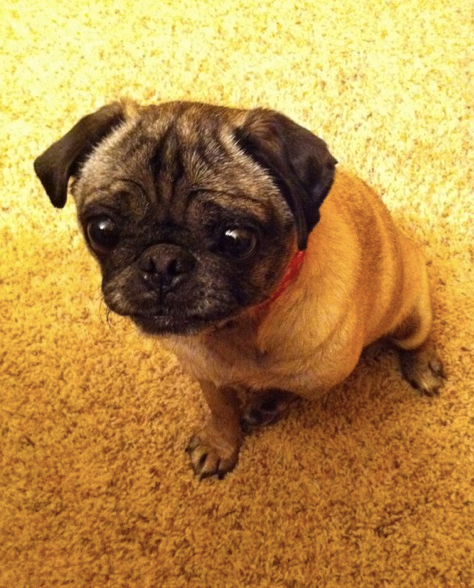 speaking of phyllis. i just took her on a two block walk and she is PASSED OUT in my lap, snoring the loudest i've ever heard. i love this little gremlin so much.