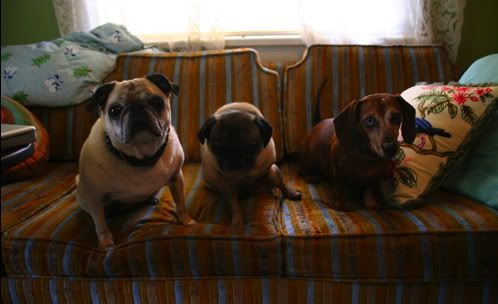 check out the crew we had at our house over the weekend! we dog sat miss chloe again! it was really fun. even though 3 dogs seems like so many more than 2! i guess because you can't pick them all up at once, and you can't pet them all at the same time. it just seemed like a herd for some reason!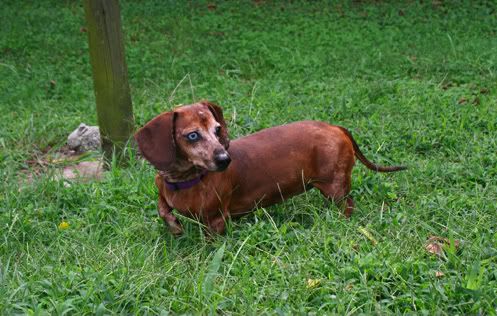 when we were looking for a dog my first choice was actually a dachshund (pugs weren't really on my radar yet) so it is fun to get to cuddle one. chloe is super sweet and just wants to lay on you and stare lovingly into your face. or destroy any kind of stuffed toy she can find. when she comes over her first order of business is always to round up all the pugs toys and hide them in her bed.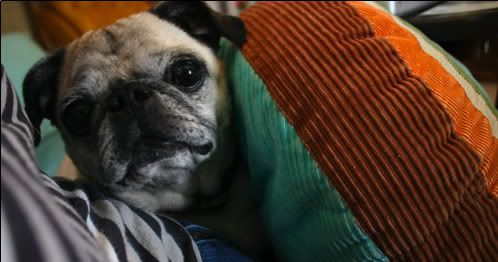 i somehow always forget that priscilla is almost blind and deaf. i could really tell while chloe was here because she always seemed to be surprised that there was another dog in the house.
on saturday night we went to my brother's house for dinner. we got to see his border collie amber! i hadn't seen her
since she was a tiny puppy!
she was way more interested in catching the frisbee than getting her picture taken. she is in that funny gangly in between puppy and adult phase. i also got to meet his roommate's dog Bo!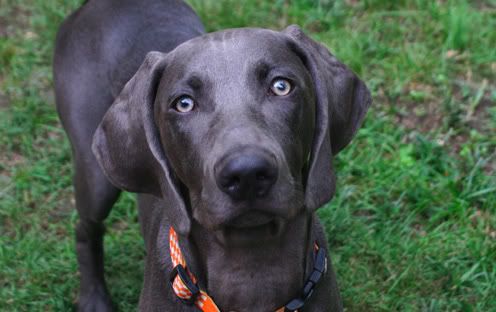 look how beautiful he is! what a heart breaker.
His roommate cooked dinner for my family and her family. when houston (my brother) told her that we were vegetarian she cooked us a tofu casserole, even though she had never cooked tofu before. I thought that was so sweet. i hope i can go play with their dogs again soon. turns out he only lives 10 minutes from me now. am i a bad sister for not knowing that sooner? haha.