Yesterday was the biggest Nashville Flea Market of the year! And somehow I came away with just a few things. I think i should have eaten a good breakfast. I went with two friends and after a few hours we were starving and thirsty and had to just leave. but here is what i ended up with..
i was VERY excited to find the daisy afgan! I've been really wanting one for a few months. then there is the sweet little frame (the silver is a mirror) and picture, a chippy cute deer, and an adorable set of animal rummy cards.
and kind of a huge stack of vintage photos! i've been trying to be more picky about the vintage i buy (because my house is already pretty full) so i have been really enjoying collecting vintage pictures. they are cheap and small and I can fit them all in a vintage photo album i bought. i try to stick with pictures of dogs (sometimes other animals if i really love it), christmas, and silly vacation photos. here are a few of my favorite from yesterday: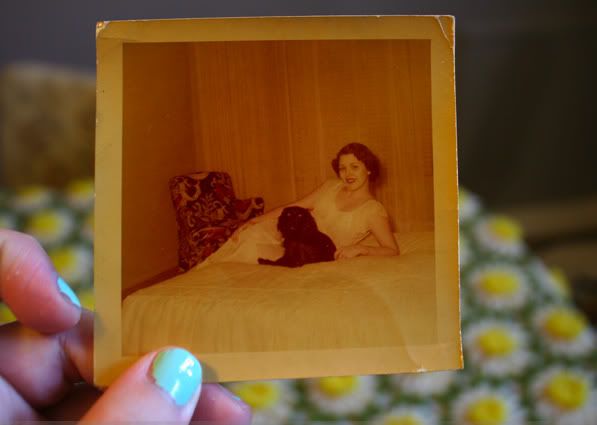 a cute saucy addition to the dog collection. the back says "with lady boats simon. oct. 13, 1952"


i love these little old ladies showing off a cat and a calendar.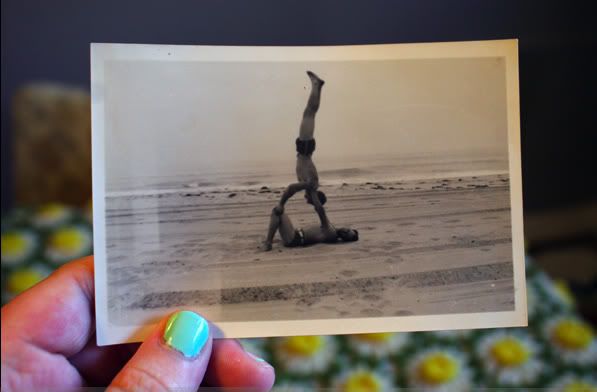 "butch and ross. oceanside california. 1938"


"Herman Bennett" i love little wodden scenes that you can put your head in for a picture so this really delights me!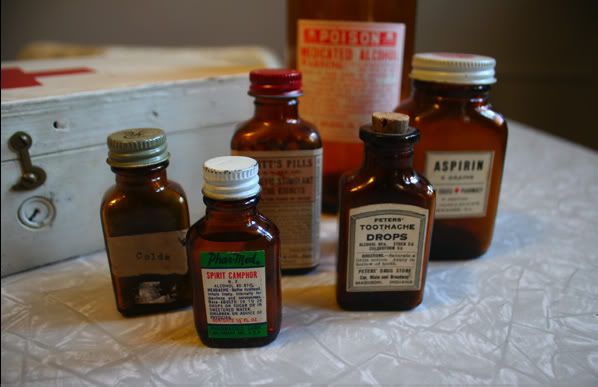 it was really all about travis at the flea market! he wasn't even with me and i kept finding stuff for his vintage medical collection.
the booth that had this had a TON of purple medicine bottles that were awesome, but they were expensive. and i am cheap. maybe i'll get him one for christmas.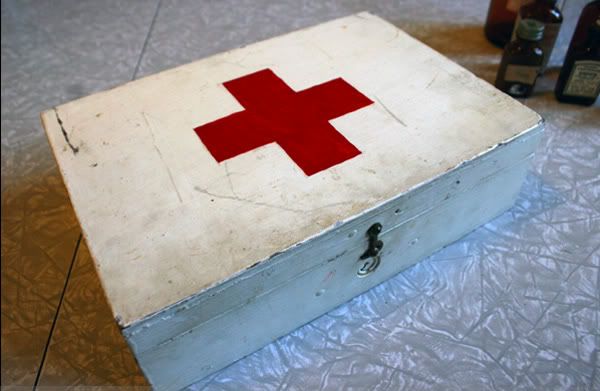 our friend thomas bought him this awesome wooden first aid kit as an early christmas present.


he loved it! i'm still on the lookout for a mid-century hutch for our living room so he can display his collection. we also have some vintage red cross books, a cute eye chart, and a teeny little red cross pin.
linking up as usual: