I decorated for the holidays pretty much all month. I finally finished on Christmas Day. Haha, now I've got to take it all down! But before that, here is what I ended up with...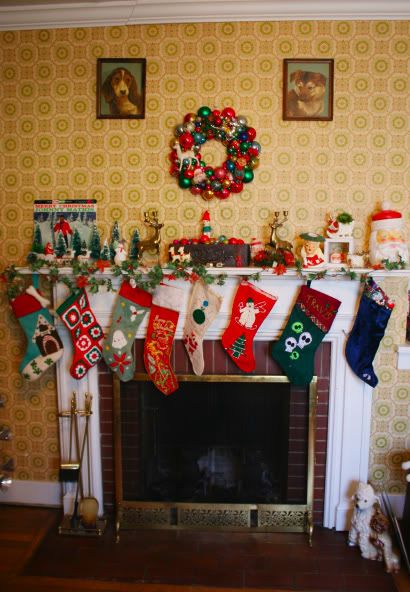 My mantle is probably my favorite thing to decorate. I can't resist vintage stockings obviously. The two stockings on the right are the ones Travis and I made for each other a few years ago. And Travis picked out the one on the left for Phyllis last Christmas. How sweet is he?


We got to go to Travis' grandmothers' house and take some stuff again, I can't wait to show you the treasures I found! Including that box, which was part of her mother's sewing box! That little snowman elf was an antique mall find from last year.


I got the plastic garland at an estate sale recently for a quarter! I was so excited.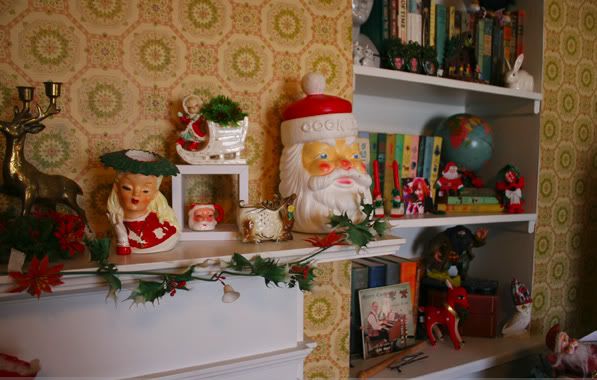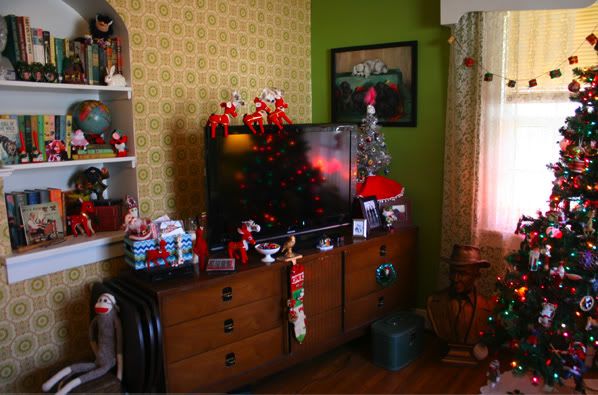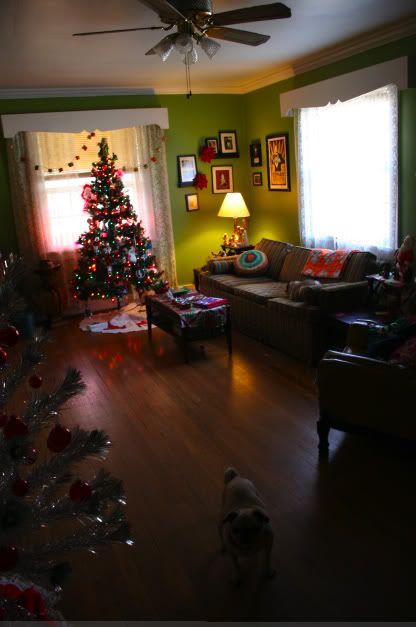 we took out our big white rug and for some reason that made it look like more of a Christmas explosion to me. See Priscilla down there? She is forever supervising me.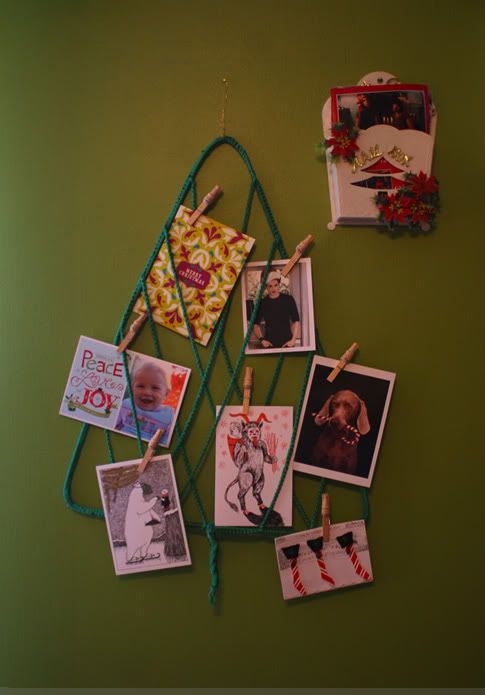 This macrame tree is another thing from Grandma Betty's house. I love it!


Priscilla in the Santa hat. She just threw that rat on the ground. I feel like she is like a baby sometimes, she likes to throw her toys of the couch and then I pick them up for her.


my family always puts our presents back by the tree after we open them. Do you do that too? I love it, it is so fun to look at your presents for a few more days before you put them away.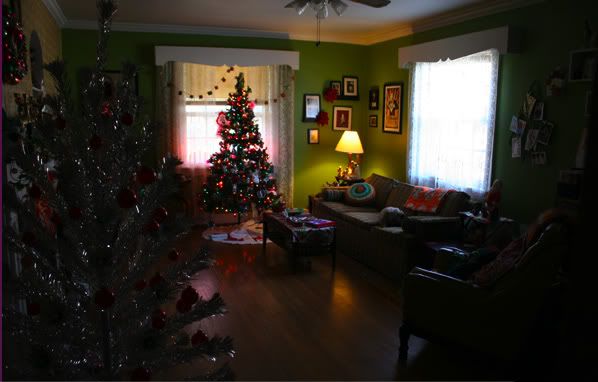 I have really been loving my decorations this year. It will be such a bummer to pack it all away again.