We got up early and went for a walk down the beach with my dad. We had talked about staying all day and going swimming but it was still too windy. My mom stayed behind at the hotel and laid out on the deck, where the wind was blocked. My dad gave Travis and hat and long sleeved shirt to wear, it made him look like he was wearing a disguise!
We found an almost whole sand dollar!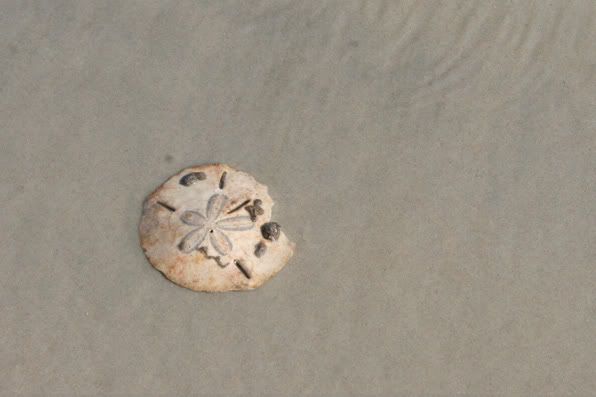 I love these seagulls and their black feathers that look like hair!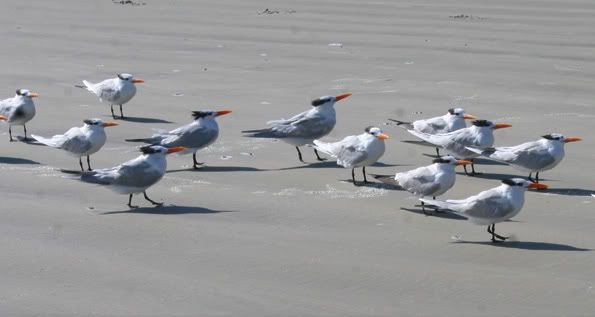 We walked all the way down to the pier. I think it is a mile from the hotel.
You can walk through the restaurant and then out onto the end of the fishing pier for a dollar.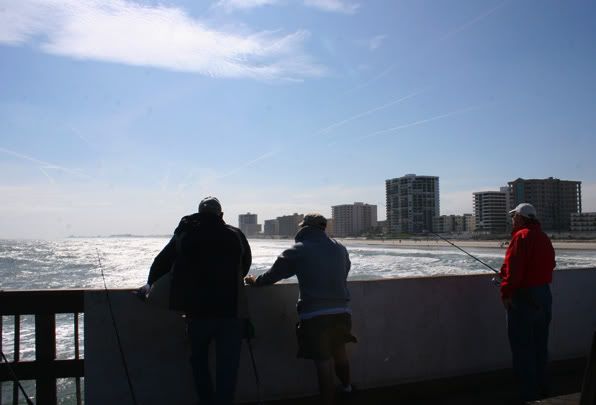 It was so windy. This bird jumped up on the railing when I was walking towards him, then couldn't land. It was cracking me up! He looked so bewildered.
These pelicans were experienced. They were watching a guy gut a fish he caught. In these pictures they are pretty much just hovering in space, then they would look back and softy land on the railing.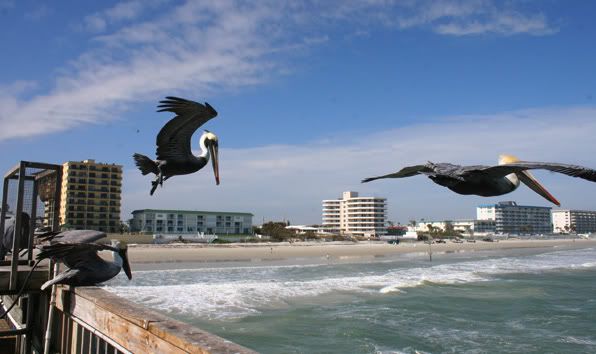 They were really making us laugh.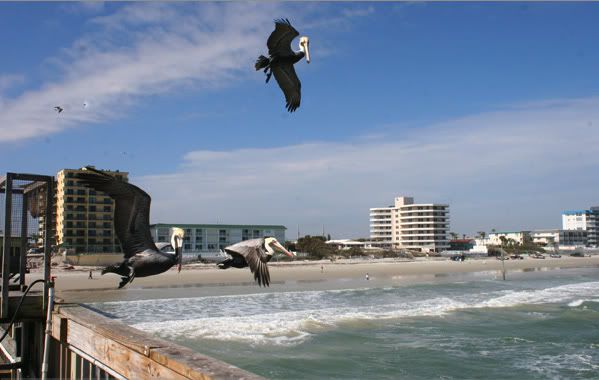 Walked back to the hotel, had to take a picture of my feet in the ocean of course.

More Man o'War! They were so cool looking! So bright!

My parents love the
South Shore Motel.
It is one of the only small hotels left in this area. Daytona Beach Shores is only a few miles south of Daytona itself, and is way less crowded. The South Shore is run by an old german couple, Horst and Ellen. It is nice because it is so small so you don't have to wait for the elevator with the other 300 people staying there trying to get down to the beach. It is quiet and clean and has big rooms with kitchenettes. Once when we stayed there were baby sea turtles hatching on the beach! It was incredible! There were scientists out there and you could watch the baby turtles run down to the ocean.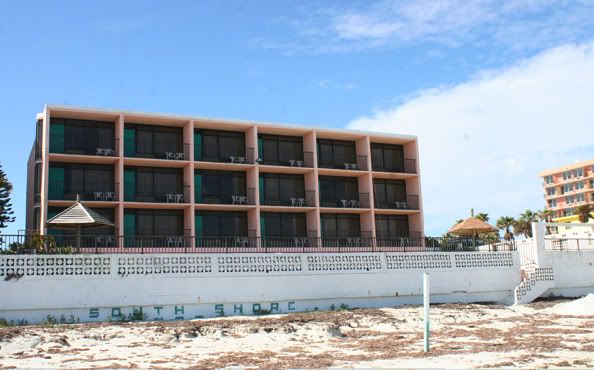 We left town pretty early so we could have a change to stop in St. Augustine, but we had to eat lunch on the pier first. It is so fun in the summer to walk all the way down there, then sit by the windows and watch the waves while drinking cold sweet tea and eating a fish sandwich.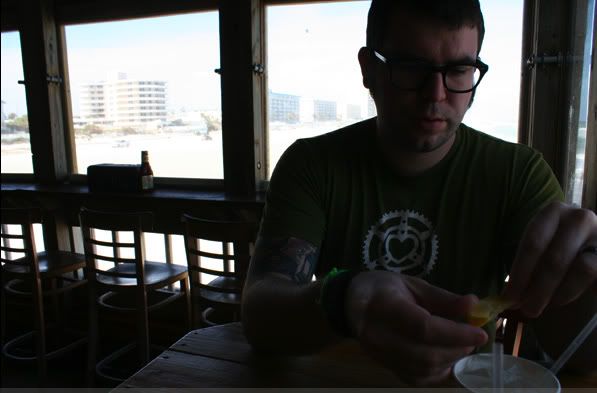 See? Fried fish and fries! I can't resist.