A year and a day ago a coworker sent me a message with this picture about this lady pug that was at the Williamson County animal shelter. After talking about it all night with Travis, the next day I was on my way there first thing in the morning, knowing that I would at least pull her and foster her for a pug rescue.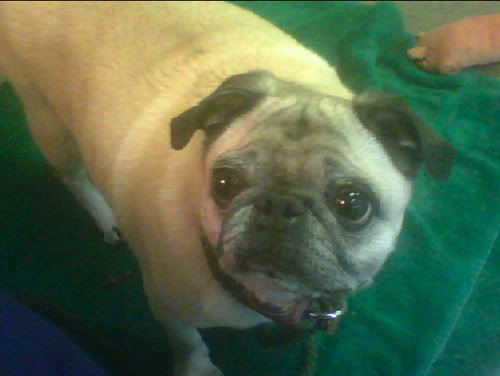 When I walked into the shelter and asked if they had a pug, the ladies behind the desk kind of laughed and pointed at their feet. And there was Miss Priscilla, sleeping on a little bed behind the desk. Too sweet to be in the back. Within the hour I was on the phone with Travis, and Priscilla was on her way home with me. She had really bad ear infections and terrible arthritis, but she was pretty much immediately part of the family.
She and Phyllis got a long immediately. That was my one concern about getting another pug. Phyllis is special needs (obviously) and some of the younger pugs we had fostered were just too much for her. Priscilla moves about the same speed and sleeps even more. I think it was meant to be.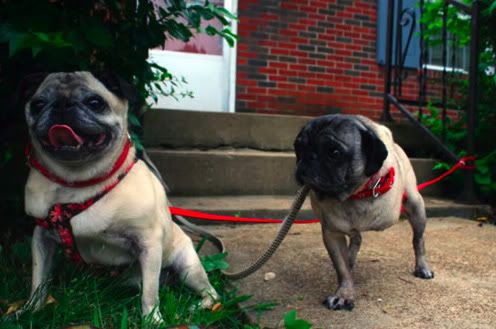 She is a super velco pug. If you leave her on the couch when you leave the room, she barks furiously until you come back for her. She can't even just relax on the bed while I'm folding laundry in our room. She has to get up and follow me around and lay on every single thing I lay down.
Just look at that sweet old lady face! She was found as a stray! I think someone must have kicked her out because of her blindness and ears and arthritis and bad joints. Such a shame. How could someone do that to their pet? It breaks my heart to imagine this poor almost blind almost deft bow legged old lady wandering the streets looking for her family. At least she is safe now.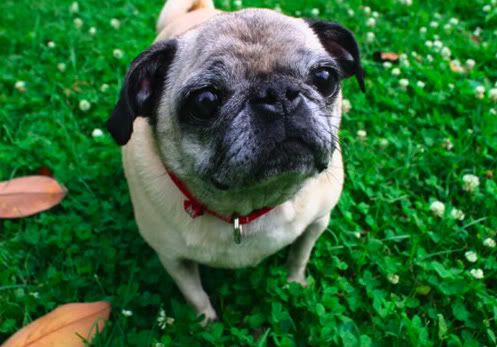 My sweet girls. They are always in the same bed in the morning and sleep cuddled up on the couch all day while we are gone. I'm a super creep and love to peek in at them through the windows.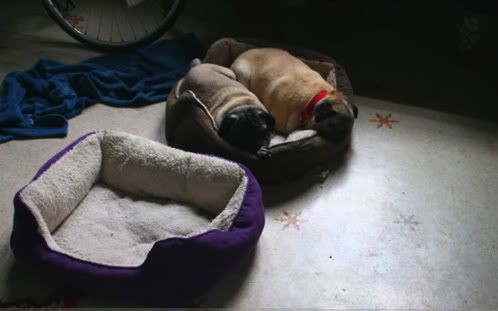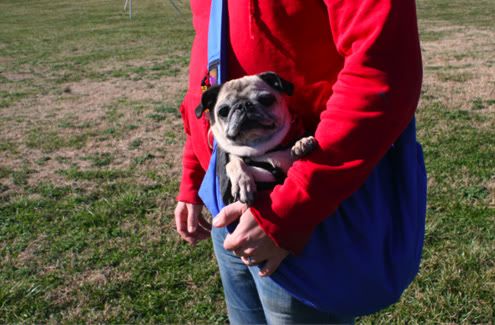 This is probably my favorite picture of them. Look at those faces!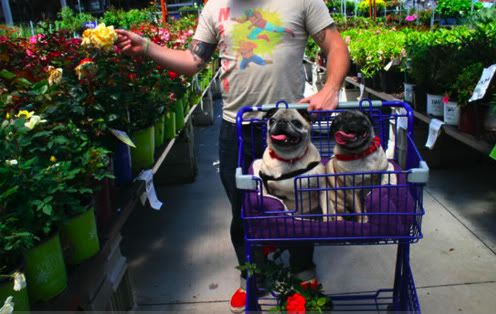 So happy gotcha day to you Priscilla! We are so happy that you are part of our family, even if you have the stinkiest breath on the planet, and try to eat the cat's food CONSTANTLY. Here's to many more years!