I am in Atlanta at a trade show for my job. They assigned us random roommates and I had been worrying all day yesterday about it, since I am the most awkward person alive. Thankfully my roommate turned out to be the awesome buyer from Chattanooga that i had been chatting with earlier. Yesterday we spent 6 hours in the ballroom talking to holiday vendors, today it is our normal everyday vendors. It is crazy how tired this makes me, I think mostly because I'm always so nervous! So while I wait for the events of the day to start, I thought I would post about something that doesn't make me nervous.
I keep having to work on the weekends so I haven't been able to do much estate sale shopping. Terrible! But we have been thrifting a little bit. We've been bringing home lots of books lately. I'm excited to read
One Woman's Arctic
. It is by the author of
The Incredible Journey
, which I love.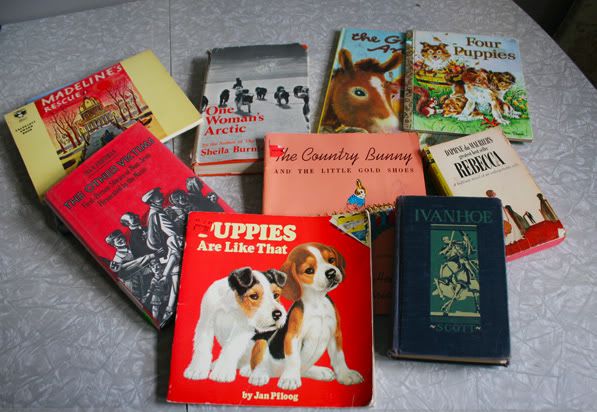 Cute copy of Ivanhoe

My favorite that I have found recently is The Country Bunny and the Little Gold Shoes. The images are so beautiful, and are familiar to me, so I must have seen it when I was a kid. I love the image of her hoping up the mountain.
The picture of the bunny with all the little babies made me squeal! Could an illustration be any cuter?

I found a cool box of game sheets from the 1960's. Too bad the box was too messed up to bring home. I love the games though! They are double sided and really cute.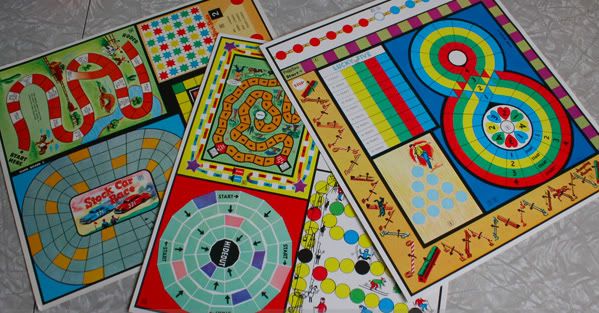 All that was left of this game was the top of the box, but I had to bring it home because I am crazy. It was too cute to leave behind! Plus, it was from the Goodwill outlet, so it was only 10 cents.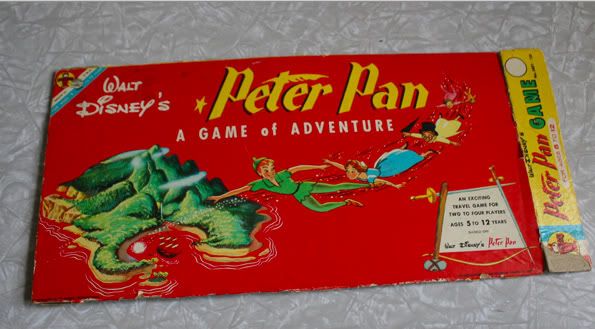 And of course I had to bring home a little weirdness. How scary is that witch!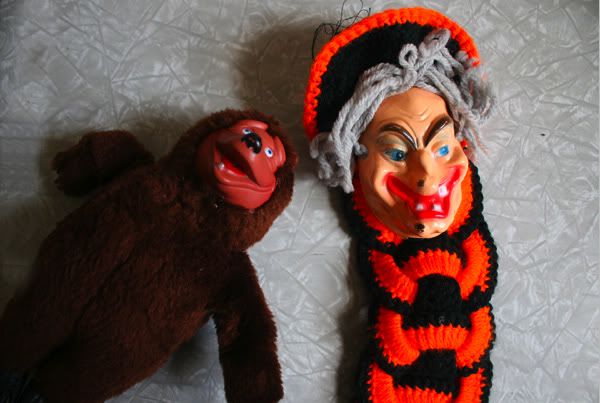 This guy is a Billy Bob toy from the now defunct Showbiz Pizza. We had just watched a great documentary about Showbiz so I couldn't resist him! I loved that place when I was a kid.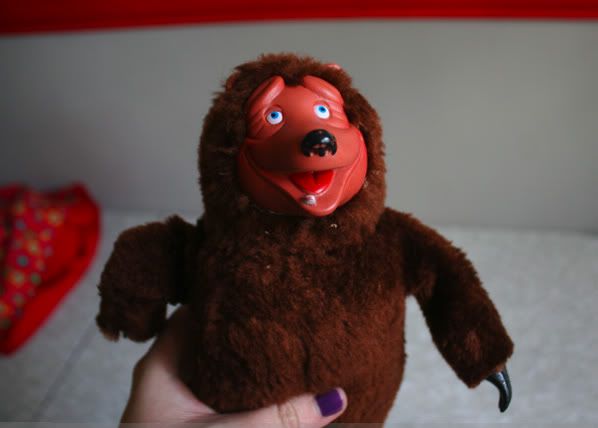 A nice little hand drawn squirrel. I'm going to frame him for my craft room.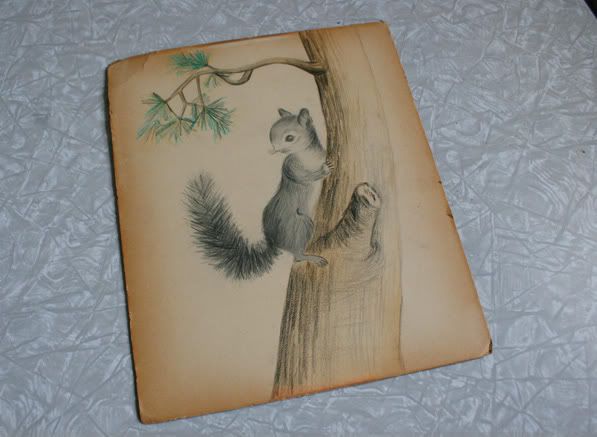 I have been wanting one of these trays for a while, I'm so happy I found one that works!

I need to have a party so I have a reason to use it.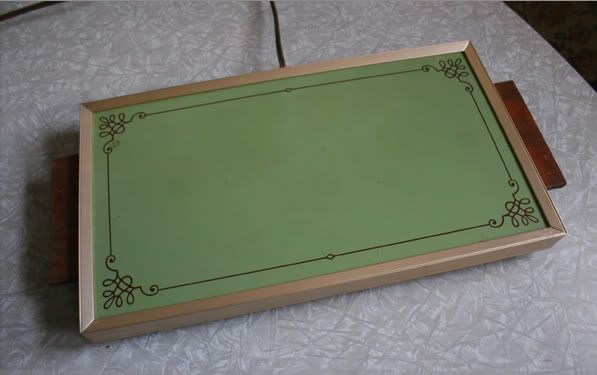 And I know I kind of showed it before, but here is a better shot of my sweet Lisa Frank binder. I can't help but love it! It now holds all my negatives and prints from my Holga!