One of my best friends just got a new puppy. You KNOW I was over there within a few hours. This is Ryan's new border collie mix puppy, Taft! Look at this happy new daddy!
It is a long story, but he is also watching Taft's sister Bennie for a few days this week. They are six weeks old. They will go back to their mom after this week, and Ryan will get Taft back when he is 8 weeks. I can't decide which is cuter!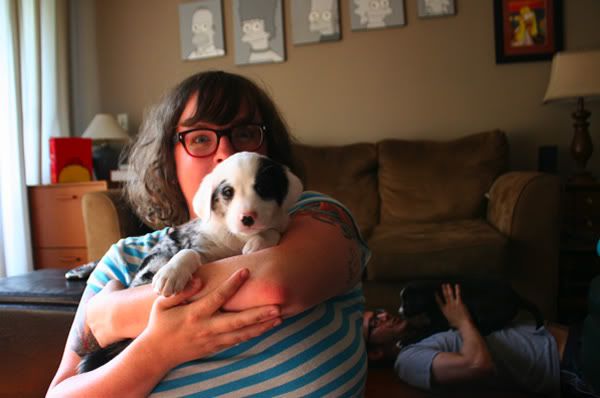 Here comes a puppy picspam! We were only there a little more than an hour, but it took 170 pictures! Don't worry, I'm only posting 13.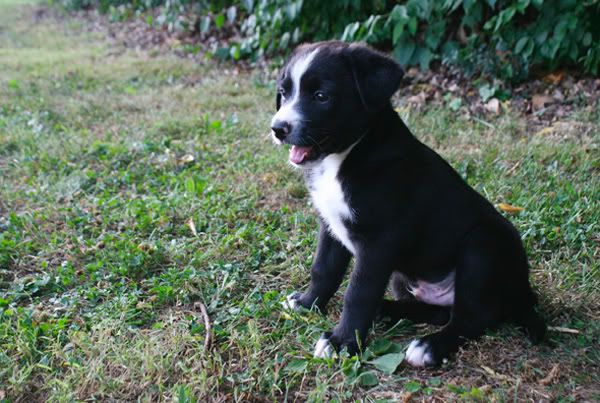 Something about those razor sharp puppy teeth!

Crystal came with me. She is a fellow puppy breath connoisseur.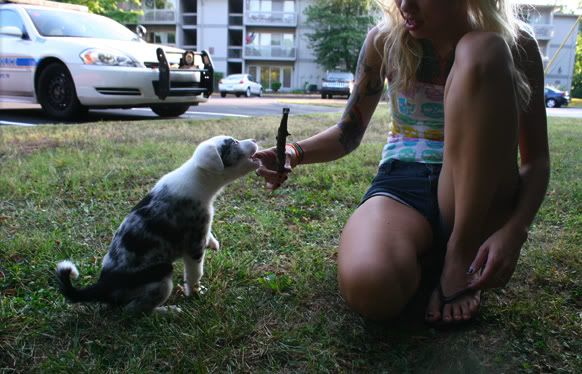 Look at that mouth!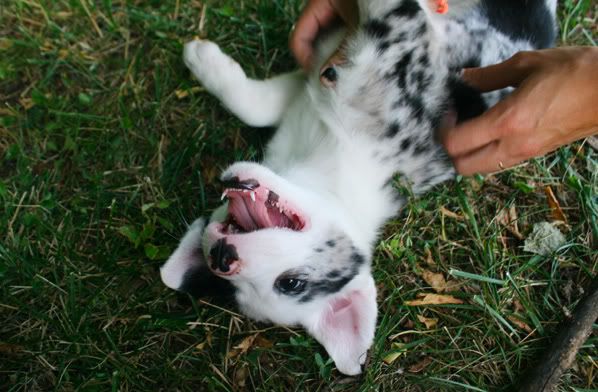 Puppy dream boat.

I mean seriously, could a puppy be any cuter?

They better learn how to pose.

It was puppy love at first site. I can't wait to see this little dude grow up!