Yesterday it was my mom's birthday and when I asked what she wanted to do, she said that she wanted me to take her on a food adventure! Which is weird because I got my picky eating habits from my parents. The first things that came to mind were things like Ethiopian or Indian or the local vegan place but I figured she probably didn't mean THAT adventurous. Then I remembered that I have been wanting to check out the Pharmacy in east Nashville.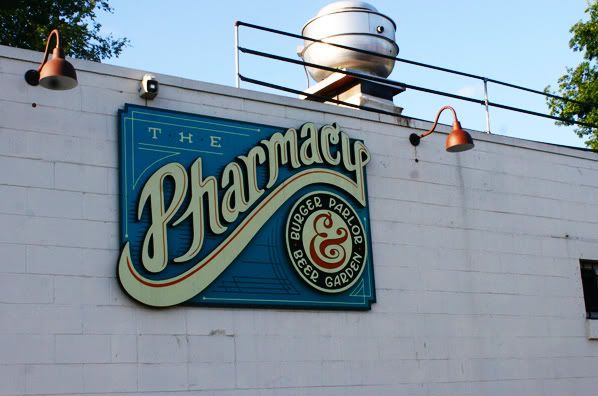 We sat outside on the porch and it was awesome. I liked the picnic tables in the beer garden, and the strings of lights. I DIDN'T like the flies, but the manager said they were working on it. This place will be even better once it cools off a little. We got there around 6 and it wasn't bad though. We also seemed to get there just before the rush too. We didn't have to wait at all, but by the time we left there was a 45 minute wait for a table.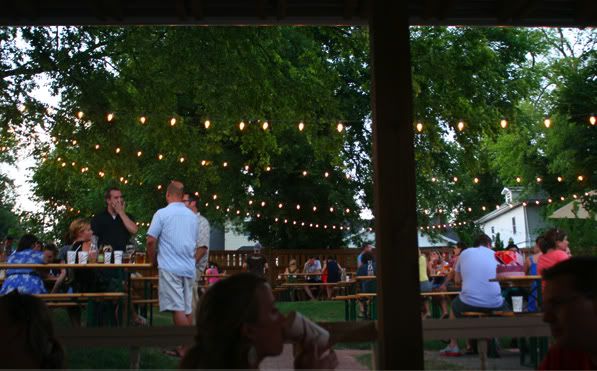 I got a creamsicle cream soda and it was so good!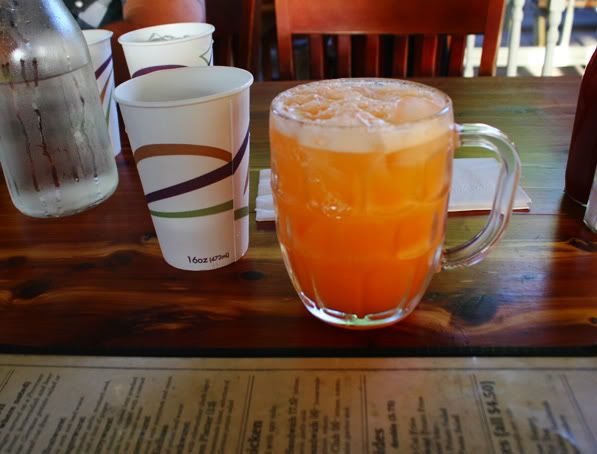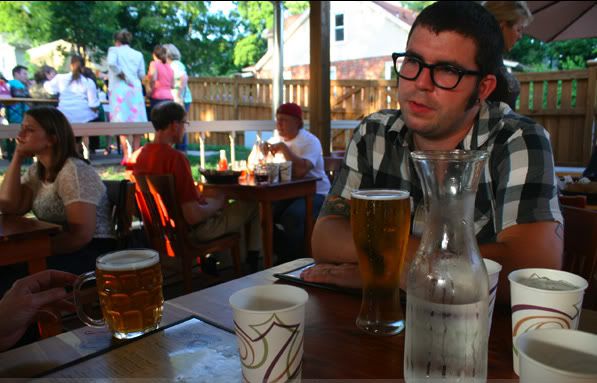 I got a black bean burger and it was so so good! The buns come from a local bakery. Travis got the falafel burger. I loved that they had two vegetarian options. And the tater tots were awesome!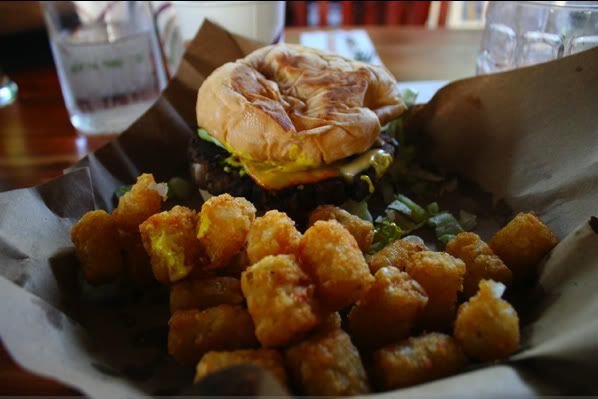 Since it was a birthday celebration we went all out and got dessert too. The ice cream for the milkshakes comes from the Pied Piper Creamy, which is local. They make an oatmeal raisin cookie ice cream that is amazing! I can't believe we haven't been there yet this summer.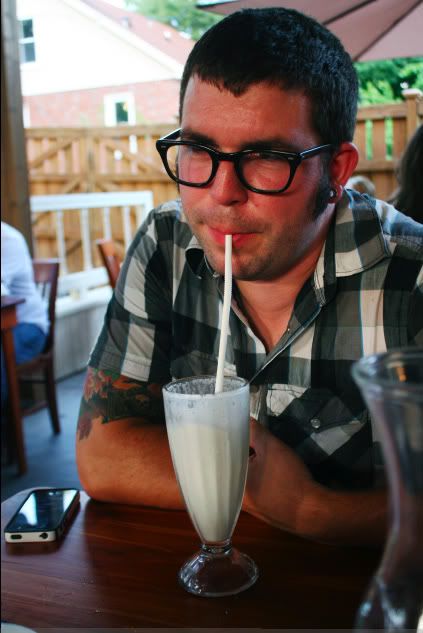 I got a coke float, since they were out of root beer. (what!?) It came with Mexican coke, which is so much better! I think it's the cane sugar, haha.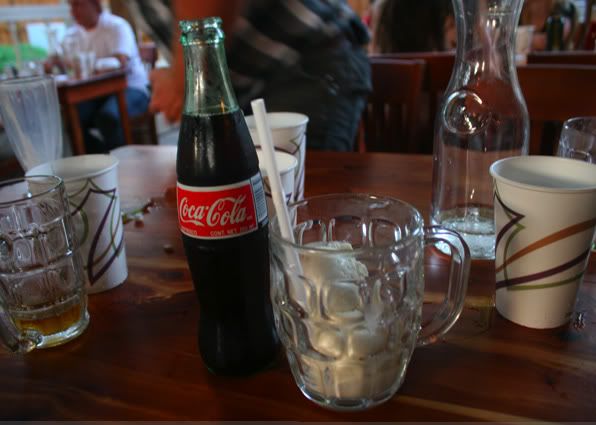 Here is my mom and me! Happy birthday lady!