today we went over to travis' parents house. travis brushed his old cat, ben furr, on the front porch.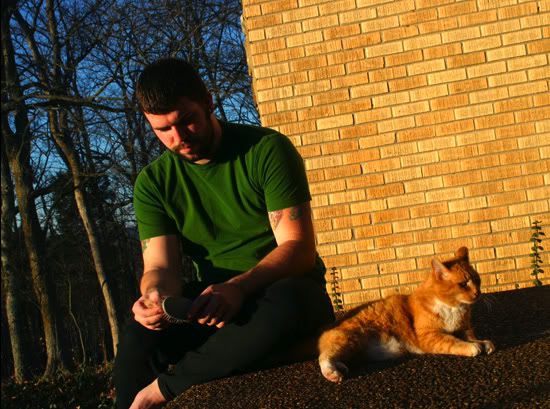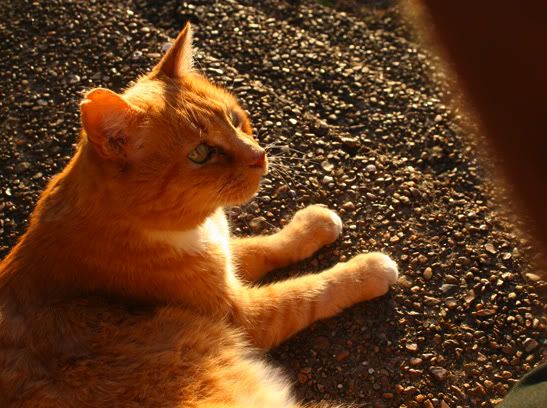 when we came home i packed a few boxes. not nearly enough. i'm going to try to get EVERYTHING we won't actually use until we move packed. which probably won't happen but i want to dream big.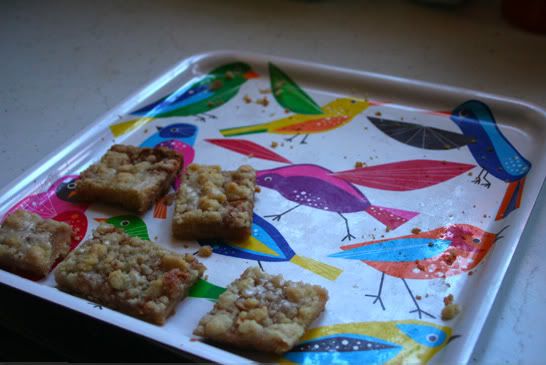 i made these apple bars for thanksgiving and they were so good. i forgot to take a picture of the whole batch, but there are the few stragglers that came home with me. i got the recipe off of some random blog, and i wanted to share it because it's really easy, and so delicious.
ingredients:
4 cups all purpose flour
2 cups + 1/3 cup sugar (seperated)
1/2 tsp. salt
3 sticks of unsalted butter
5 granny smith apples: peeled and sliced
1 tsp. cinnamon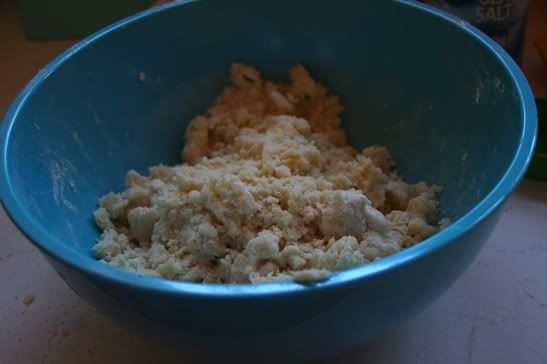 Combine flour, 2 cups sugar, and salt in a large bowl. Cut in the butter until a crumbly dough forms. I have fancy tools to cut in the butter, but using my hands works so much better. above is said crumbly dough.
Take half of this crumbly dough and pat it into the bottom of a jelly roll pan (cooke sheet with sides). Top it with the peeled sliced apples, lined up in rows. If you are lucky, a cute guy might do it for you in his pajamas. :)
Combine the remaining sugar and cinnamon and sprinkle it over the apples.
Crumble the remaining flour mixture on top and cook it at 350 for an hour. It will make your house smell SO GOOD.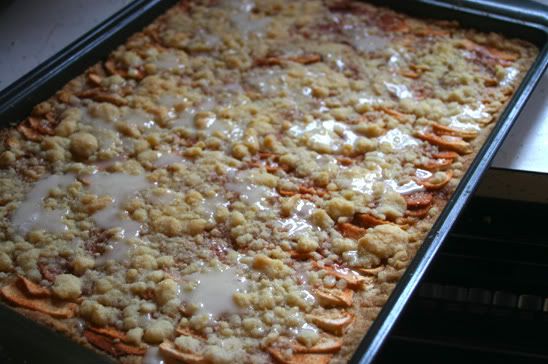 you are supposed to let it cool before putting on the glaze, but i always wait to the last minute and have to put it on hot. and it's fine. combine 1 cup powdered sugar, 1 tsp vanilla, and 1 tbsp water. then just sprinkle it it on the apples bars!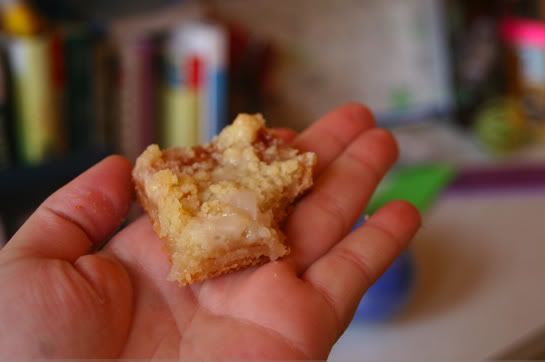 serve cut into squares! so easy! so delicious. if you take it to a party people will be impressed. at least that is what happened the two times i made it.