it's been in the 90s the past few days and i hate it! the air conditioning is out up by the registers at work so i sweat all day, then sweat the whole way home in my car with no air conditioner. horrible. it makes me very whiney.

on friday thomas forced me to have a cookout. haha. he bought everything for it. now i think he understands wh we don't do it all the time. it's expensive!

here are a few pictures.
got marc to man the grill again. travis burns everything. haha.

there is that silly sunburn. it looks bad in real life, but it doesn't hurt at all.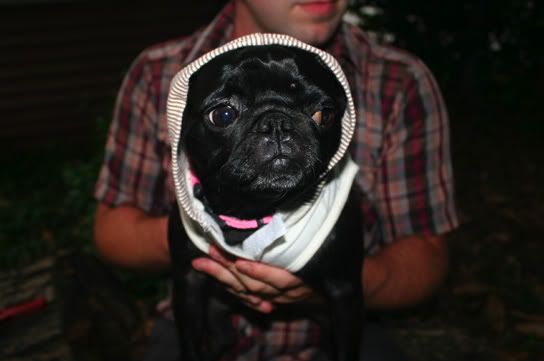 my friend lauren gave rose this little hoodie. it has a monkey on it! so cute! we ended up having to put her inside though. pugs get overheated really fast and it's just too hot for her to be outside longer than it takes her to go to the bathroom.
we get thomas to do portraits of everyone for their cups. he did this at my bachelorette party (of course he came to it!).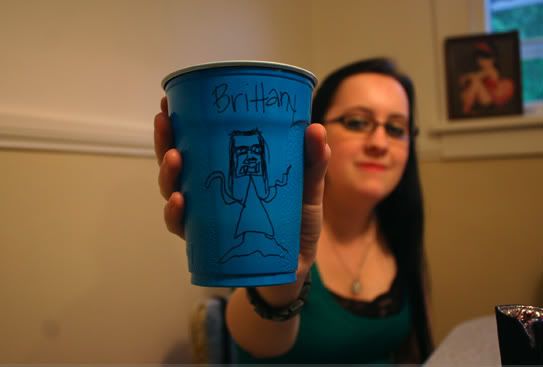 brittany as a ghost/vampire.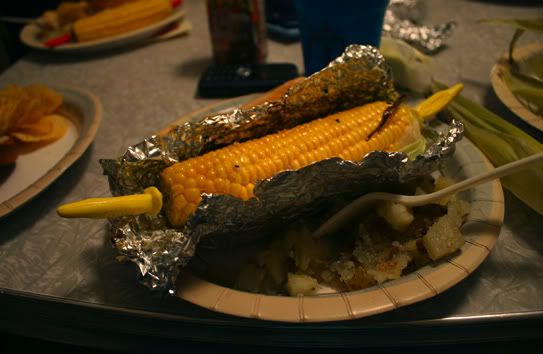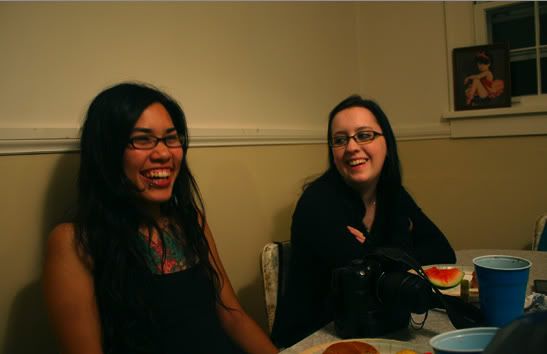 dinner was really awesome. veggie dogs and potatoes grilled with onion and garlic.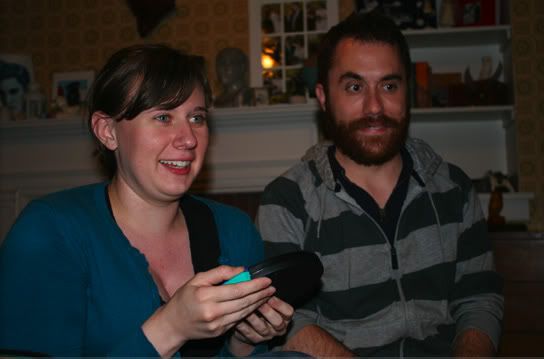 then we played catchphrase!!! which might be the most fun game in the whole world. we had to stop playing the electronic one because we played it so many times we all knew the order of the clues.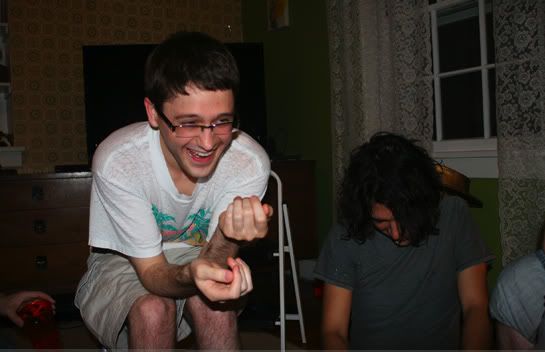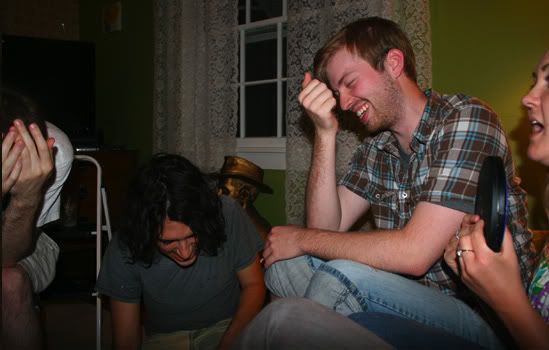 so catchphrase is mostly just laughing really hard. especially at moments like:
dana: the sound a lion makes!
kyle: oohhhh! ahhhh! (apparently he thought she said audience)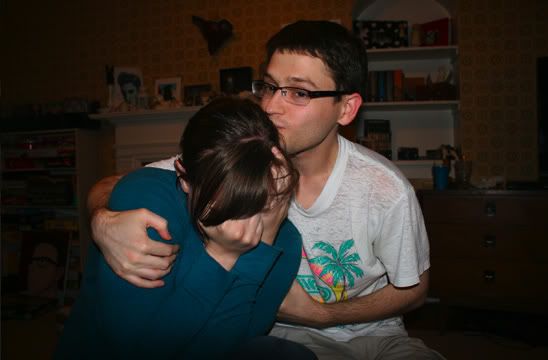 i love my friends so very much. they are like family to me.