yesterday we went to movies in the park again. the movie was legally blond. i'm not a huge fan of the movie, but watching anything in the park is fun!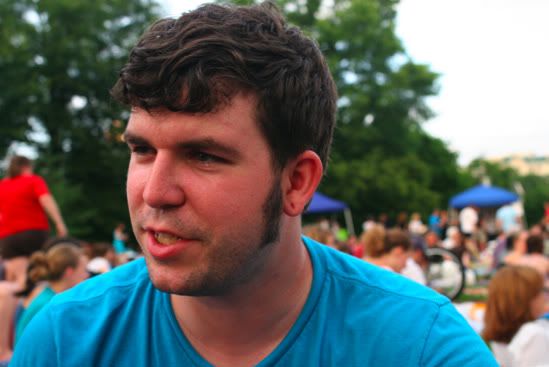 i'm loving travis' new haircut so much. he is letting the top get long so he can do the pompadour thing, but i think it's pretty adorable all wavy on top.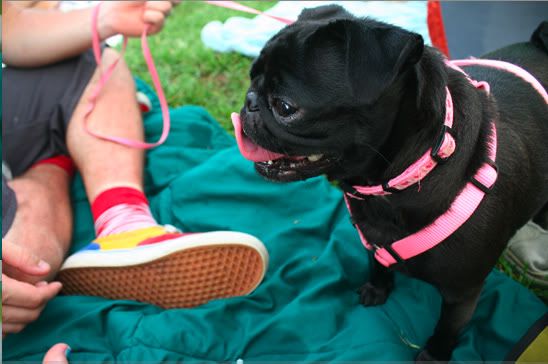 it was super duper hot again (95!!!) so we debated a lot about taking rose, but since the sun was going down we decided to try it out. and she was so good! she was friendly to people and let everyone pet her. there was a dog a few blankets behind us that kept barking at her, but she mostly ignored him.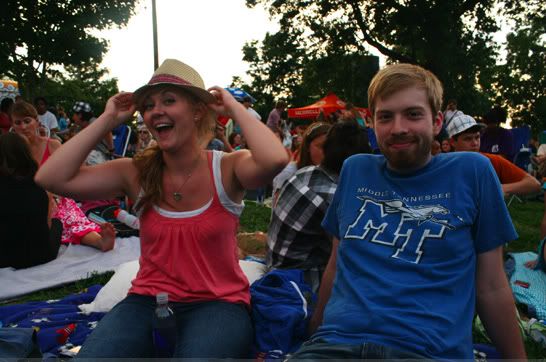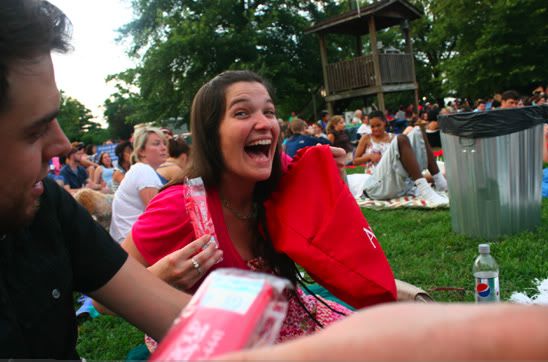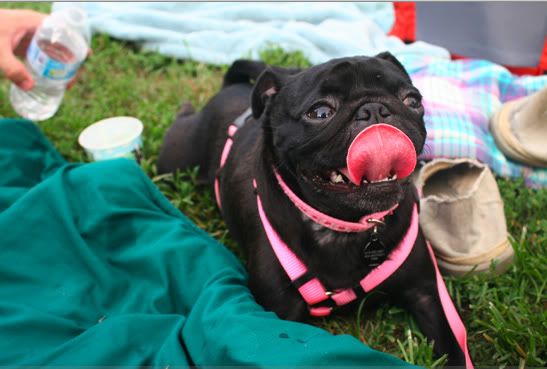 ahhhhhhh so cute!!!!! i just can't stand it sometimes. during the movie she was sitting in my lap facing me, and all i could really see were her eyes and her teeth and she looked just like toothless from how to train your dragon. so adorable.

then she almost pooped on someone's shoes. hahaha. so travis had to take her for a walk.

the most exciting/scary part was during the movie we heard two gun shots and then hundreds of people screaming from somewhere else in the park!!! it was so scary! there were police cars everywhere. the parthenon (which is in the park) is a huge gathering spot for tons of teenagers and apparently there have been shootings there before. i've been looking for a news story about it but haven't seen any. so maybe no one got hurt. hmmm.