I made it about two weeks with my thrifting/estate sale ban. i still have a lot of de cluttering today, but travis took a load of stuff to goodwill today so i have definitely been making progress. this is a find i had before the ban though, i can't believe it took me so long to take a picture of it!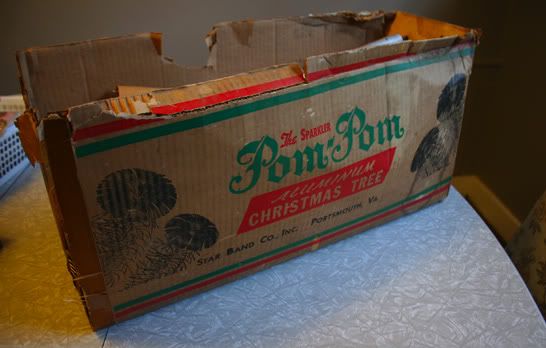 i was at an estate sale finding not really anything that excited me. i think i just has a ceramic unicorn in my hand and was making a final pass when i saw that box next to the fridge. i have been wanting an aluminum tree for years but the cheapest one i've seen was 159 bucks. this one was marked 25. i took it up to pay and the lady was like "i can't go down on that price, i could get that much on ebay..." but i was willing to pay that!
i left it in the box for weeks. scared that it was going to be really incomplete or in really bad shape when i finally took it out.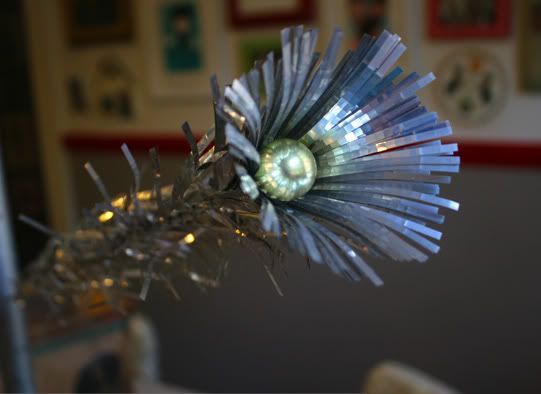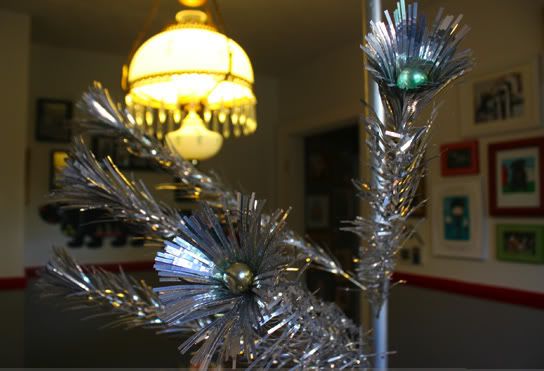 it's so awesome! and I think all the pieces were there! look at the mercury balls on the ends of the branches! i tried to find one like it online but could only find one without the balls (not that i searched too hard. i'm a lazy googler) i can't wait to put this baby out at christmas! now i just need a color wheel.
THEN today
Eartha Kitsch
posted about a free pink toilet in nashville. not that long ago i was commenting to her that i would love to have a pink bathroom and she called me out to go get the toilet and start it! so travis, being the sweet husband that he is immediately got into the car and got it for me.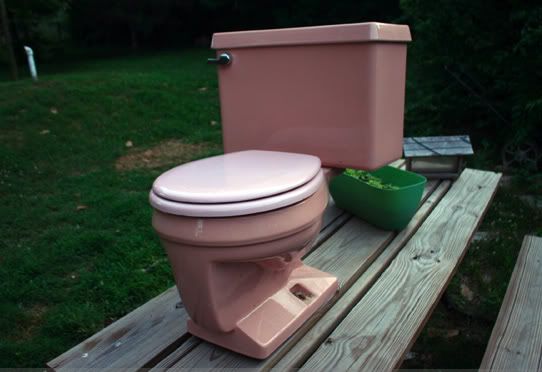 look at the beauty! and speaking of what a sweet heart travis is...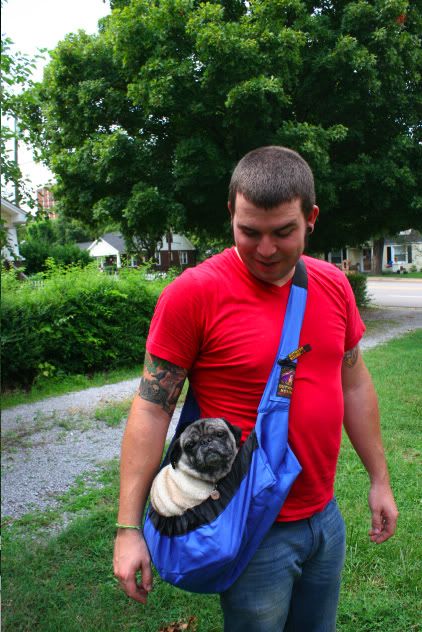 he posed in the dog sling i got at tj maxx. i was there on an errand for work and couldn't resist this thing. phyllis and priscilla are both disabled so they can't go on long walks. our walks usually end with one of them in my arms, and they are a little to heavy to carry for long.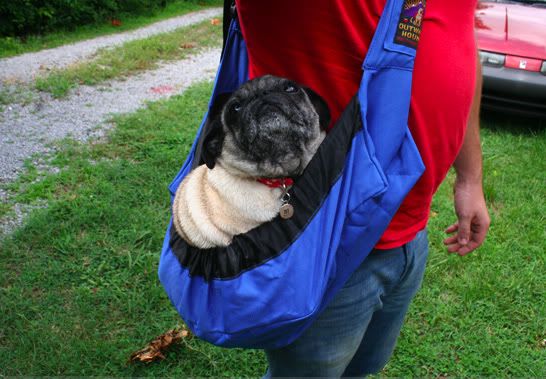 she likes it! she will ride around while i do chores around the house. so adorable.