So the main reason for our trip was to go to a pez convention with our friend Ryan. That's right, pez. We aren't big collectors but I like anything nerdy and we had been looking for a reason to go back to St. Louis. For the record tyan IS really into pez. here is a picture i took of him with his collection for a beard growing contest site 2 years ago:
I was very proud that he won king beard that day.
ANYWAY. We stayed in the convention hotel, but the only event we went to was the vendor day on saturday. We weren't that interested in playing bingo or room hopping to see people's collections.
please forgive the weird coloring in these pictures. ugly florescent lighting is not my friend.

there was so much pez! my favorites were the vintage ones.


i set my sights on a big ear bunny. i looked at all the booths for the cheapest one i could find. i finally settled on 7 bucks. then immediately saw one for five. dang! but i love it. it looks really cute in my woodland craft room.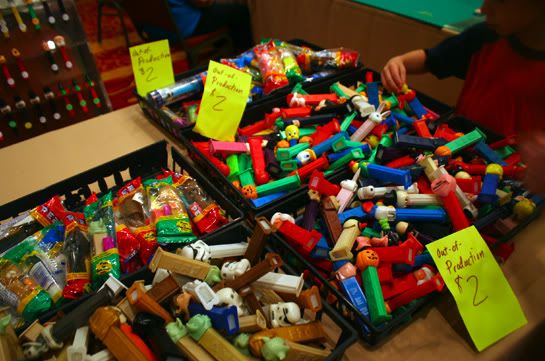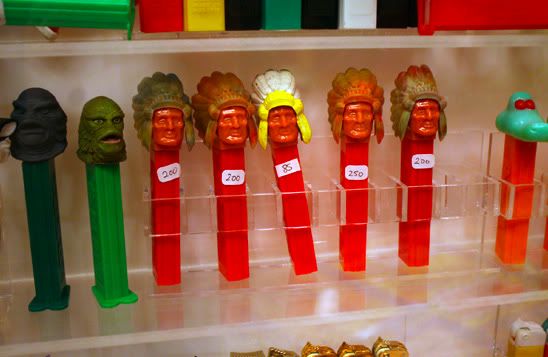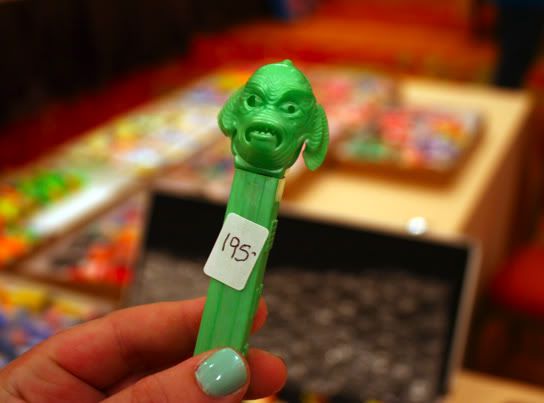 so expensive! so cute! there were some beautiful vintage snow whites that i never got a good shot of.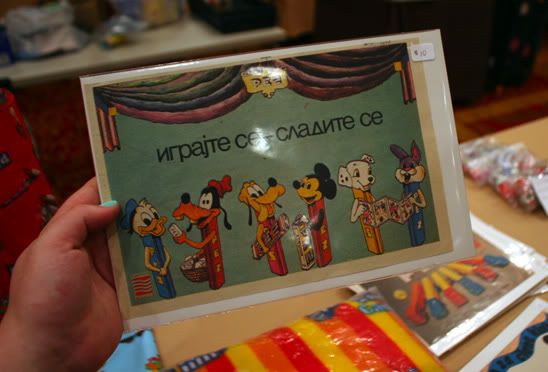 i bought this cute vintage ad. they were half off. i'm going to frame it for the dining room.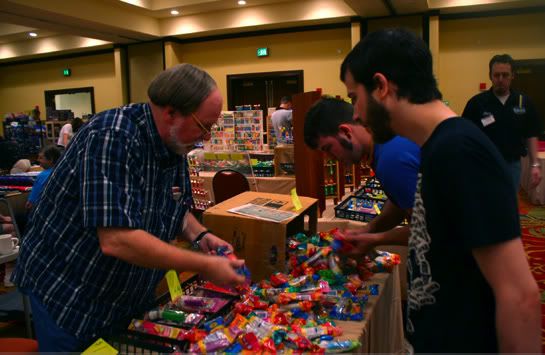 ryan was mostly looking for things to finish some sets he has. he was desperate for an elliot the mule deer from open season and for some reason it was really hard to find! we kept asking vendors for help and travis was digging through tons of dollar bins.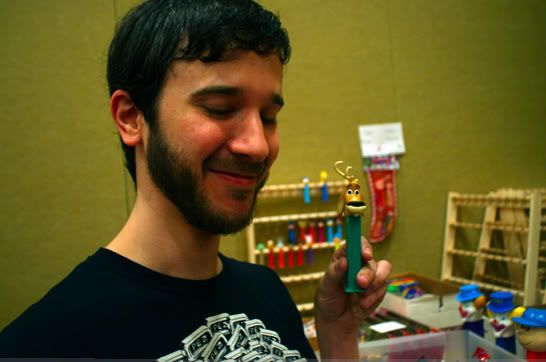 finally!


some of the things he was looking for were much easier to find. like arlene the pink cat from garfield.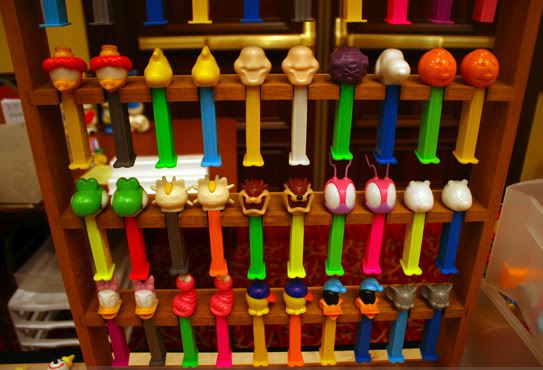 some cool pez that were missing their paint.


here is what i ended up with. mostly cute 1 dollar stuff. the skull is a magnet. and i love the fuzzy ones.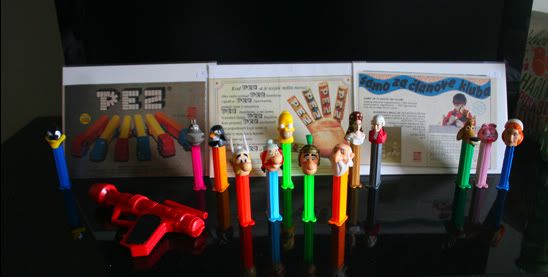 ryan's stuff. nothing that cute except that old daffy duck. and the pez gun.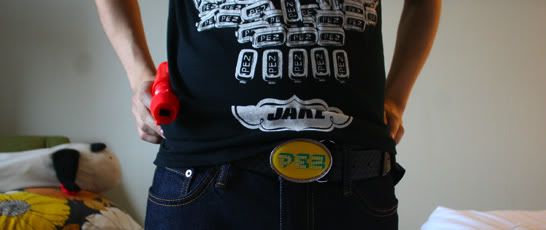 nerds trying to take action shots with the pez gun.


my license plate! not really. mine would say something like VLDMRT.