Here is my second to last post about the great vintage I got from Grandma Betty. Look at this gorgeous couple! I really love Bruce's hairstyle. Travis could probably wear his like that, his hair is curly too.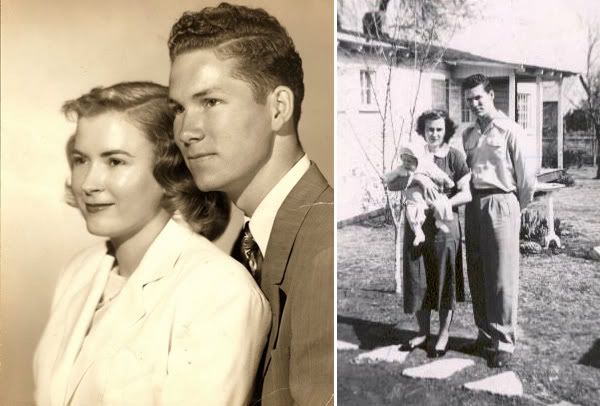 I don't know how we missed this quilt the first time we went to Grandma Betty's house. Travis' mom said it was like someone made it just for me. If only it was big enough to put on my bed!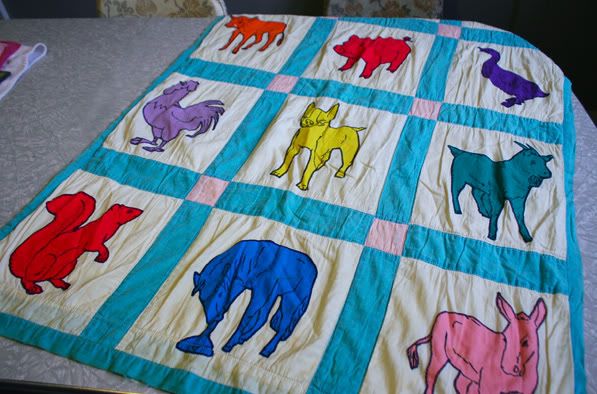 Here are my favorite squares: Cute boston!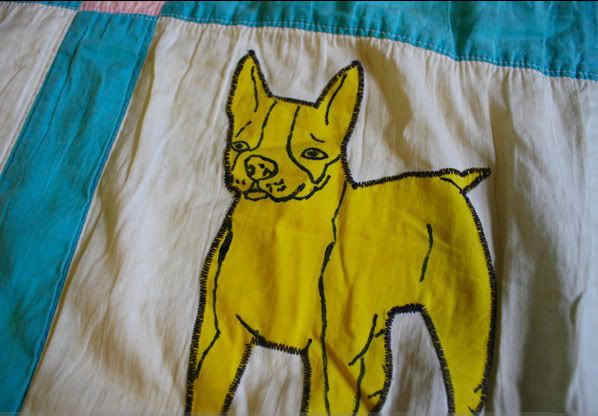 Little red squirrel.

Sweet pink bunny.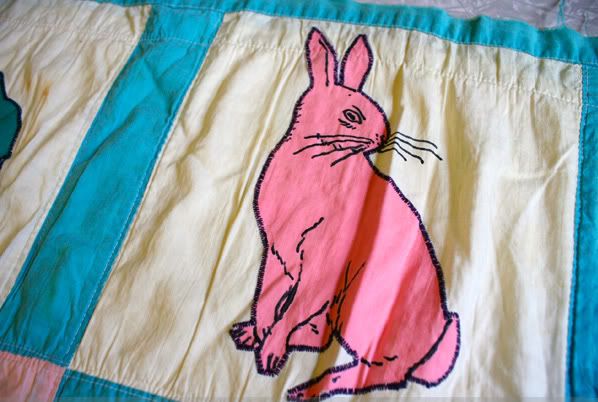 I love the camel's fez!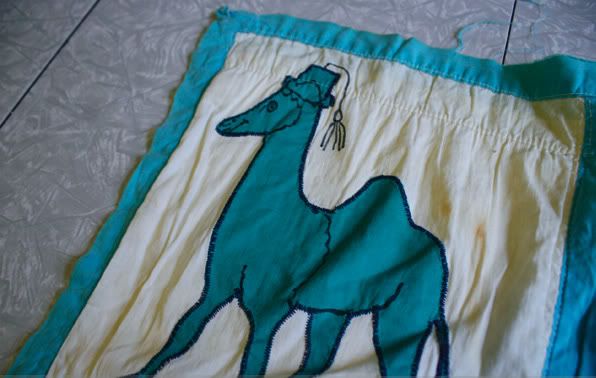 Sweet baby bear drinking a bottle.