A fact about me that you may be surprised to learn, I'm a sucker for cheesy reality tv. That is the main reason we don't have cable. Once while dog sitting for my aunt I sat through an entire season of Rock of Love. So shameful, and so fun. Needless to say, when my friend Donny let me know he was going to be on a reality dating show on CMT I was STOKED! The show started last week. I had never heard of it before, but apparently it is a huge hit for the channel. The premise is a country girl gets wooed by country boys and city guys. So cheesey, so awesome.
I went to the viewing party last week. It was really fun! Every time Donny was on tv we all screamed.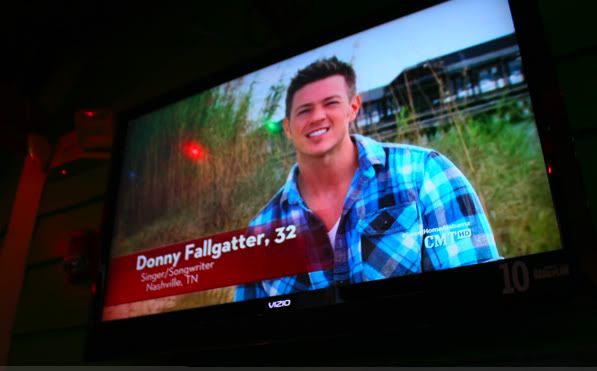 There he is! Ahh! I have had so much fun asking him all about his reality tv experience. How do the interviews work? What do you do all day? Do they show you clips to help you remember what you were feeling at a certain time? Was it terrible sleeping in a bunk bed? Is that guy really a tool? It is a dream come true.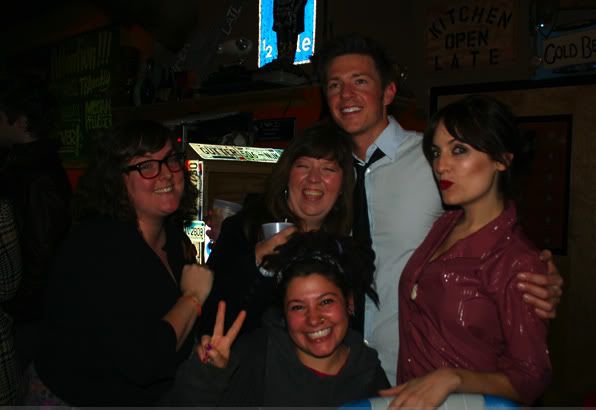 I work with Donny, so here I am with some of the girls from my department getting our fan picture.

I had to make sure Travis got a picture too. This one cracks me up every time I look at it. Especially since the angle makes it looks like Travis has the biggest head on earth. I went to the viewing party again this week, but Donny wasn't featured in the episode that much so it wasn't quite as fun.
After the show was over we went with my friend Marcie and her husband Elliot to Waffle House. Marcie had never been, which is crazy!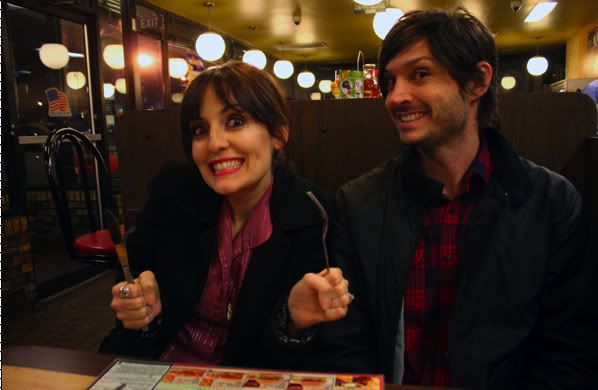 So excited!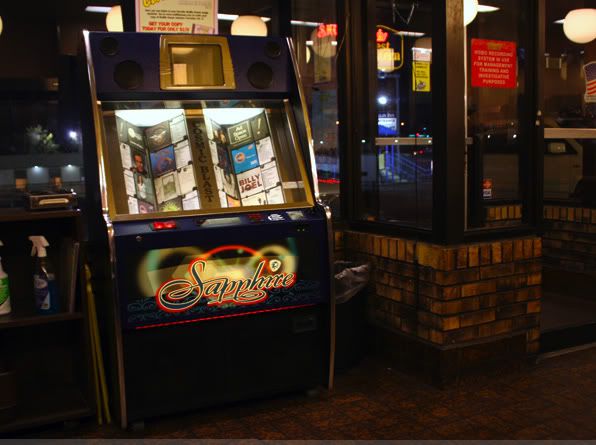 They got a new jukebox. I've been coming to this Waffle House since I was a little kid and it was kind of sad! Thankfully they still have the Waffle House themed songs. My favorite is "Special Lady (Waitin' Only at the Waffle House)". Play it next time you are there and think of me while you eat your scattered, smothered, and covered hash browns.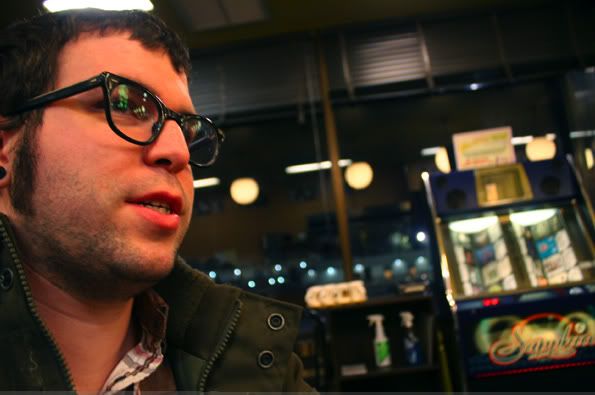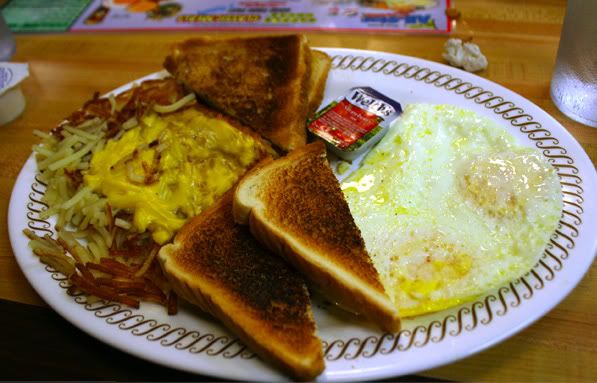 I got my usual. Covered hash browns, toast, and over medium eggs. It wasn't their finest hour, but it was still greasy and good.

I would say the experience was a success. Marcie got a waffle and loved it. Thank goodness.