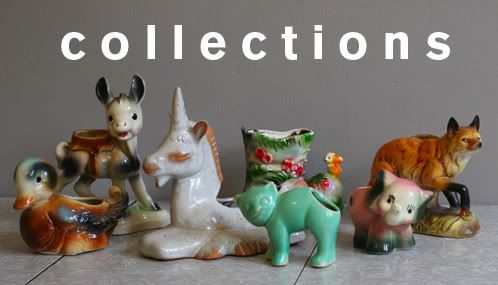 I was looking through old blog posts recently and realized that my Dream Pet collection has grown a TON since I first posted about it way back in 2012. Here is how it was then, mostly reindeer with one little lion in the middle.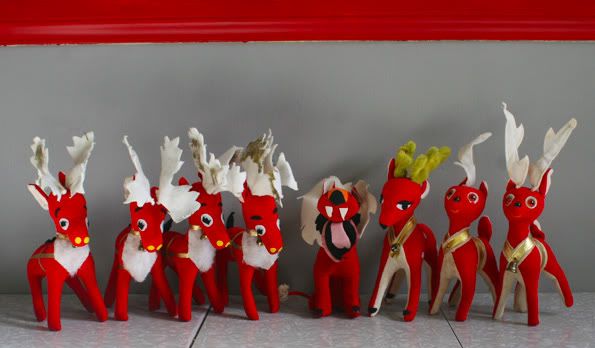 And here it is now! As you can see, the reindeer are all packed up with the Christmas decorations. For a little while I tired to stick to only red Dream Pets, but sometimes others are just too cute to pass on!
The surfing dog was a gift my best friend brought me when she went on a trip to Hawaii! Isn't she sweet with her long eyelashes and lei?
I'm a sucker for any of them with long eyelashes actually. I LOVE this octopus lady!
Check out this gators "side eye" going on.
Long limbed monkey is a favorite flea market purchase.
Two lions! There are hundreds of different Dream Pets and knock off Dream Pets out there!
This guy is a silly donkey with jointed legs.
Magpie Ethel's shop.
She had two different sets and I still regret not buying all 8!