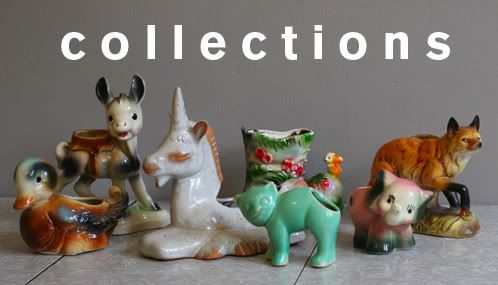 This is a collection I started by accident! And I'm not sure how all the Dream Pets (and Dream Pet like things) I have turned out to be red. I have a red elephant also that I couldn't find when I was taking these pictures. Here is what is says about dream pets on Wikipedia:
"Dream Pets are collectable miniature

stuffed animals

, made of

velveteen

and filled with Willow sawdust, manufactured in Japan beginning in 1957 by Japanese toy designers Tochigi Mongi and Tomy for

R. Dakin & Co.

The manufacturer surprised Dakin by using these little toys as packing material for a shipment of battery operated

toy trains

. Which Dakin had ordered. That same day The president of Dakin, Roger Dakin placed an order by cable to Japan for 25 dozen of the little velveteen toys, by the end of the day he changed his order to 300 dozen.By 1961 Dream Pets were being designed by Dakin's Senior toy designer Virginia Kemp in the United States. The toys became popular, and by the end of 1979 there were over 2000 different characters. In 1995 Dakin merged with The Applause Toy Co. Applause Toys re-issued copies of 24 of the vintage Dream Pets in 2004."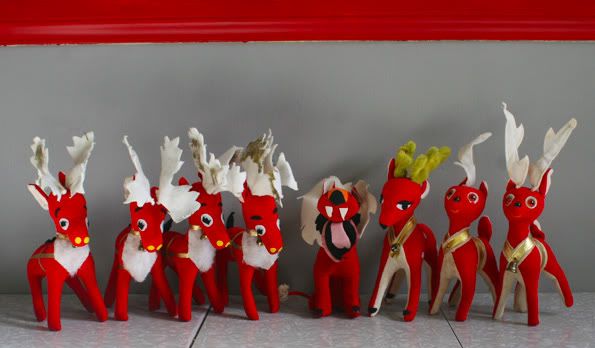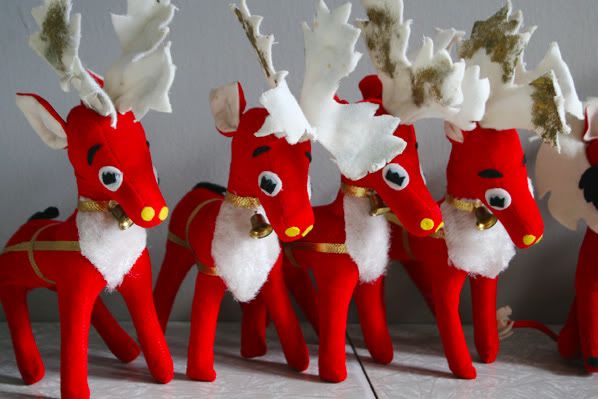 These four deer are the first ones I bought. I got them at one of my favorite antique malls last Christmas. I'm not sure if they are actually Dream Pets or just made in that style. They are only labeled with "Japan". But they are super cute. I love the little bells on their chests.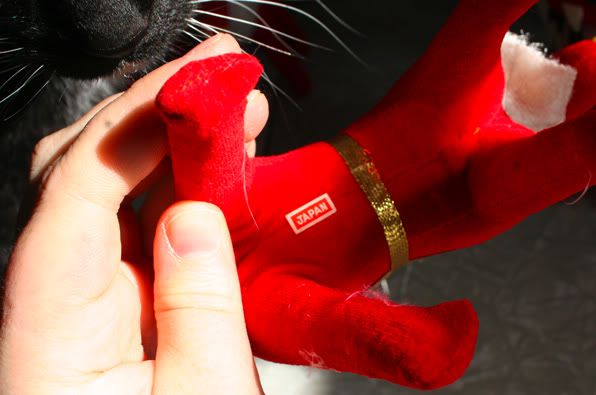 These two are actual Dream Pets. The lion was a gift from my good friend Dana! She sent it to me this Christmas. He is so perfect! I love his eye lashes and sleepy face. The deer is another antique store find.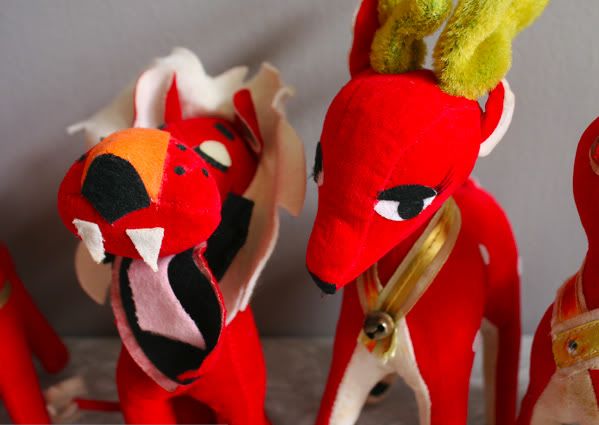 Here is the real Dream Pets label. And look at that sweet fuzzy tail!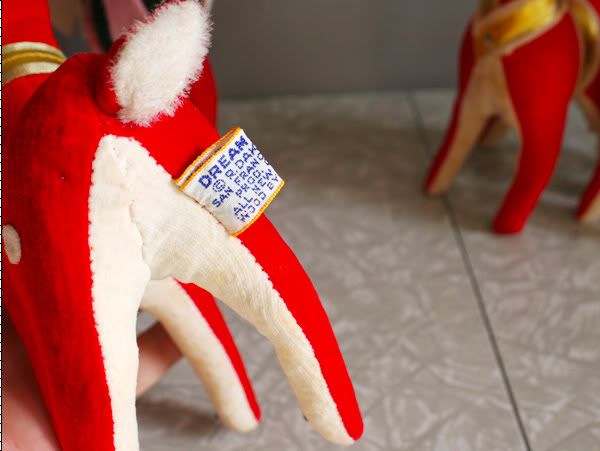 These two don't have any kind of tag, it looks like it was cut off of them. I got them at The Antique Castle in Sevierville. One is missing an antler, but I still think they are sweet.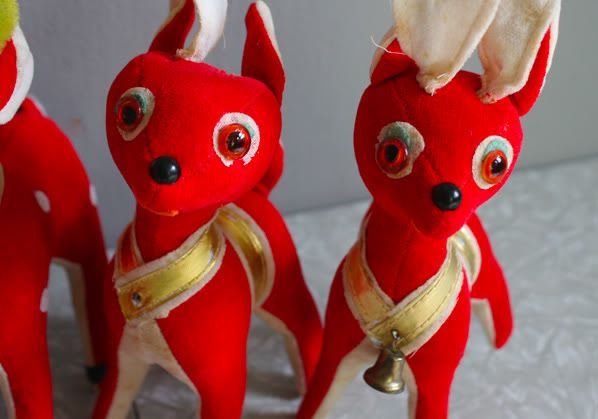 As you can see, Murray was very helpful while I was taking pictures of this collection. I love them so much! I'm not putting them away with the Christmas decorations this year, I'm looking for a good spot to display them year round. Looks like I'm officially collecting dream pets. I'll try to stick to just red.