I hope you guys are doing something fun for Halloween! I'm closing at work tonight so I got my fun over the weekend and this morning. Before work I decided to finally carve my pumpkin. I had wanted to do it with Travis but we just never got around to it. I tried to get a cute picture of Priscilla next to it, but she was much more interested in licking it.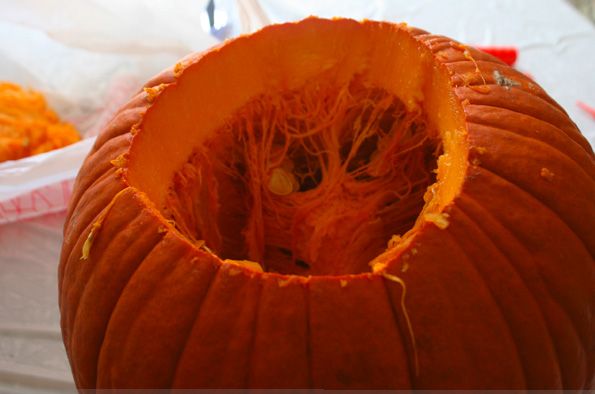 I also baked some pumpkin seeds, and ate about half before I left. So so good.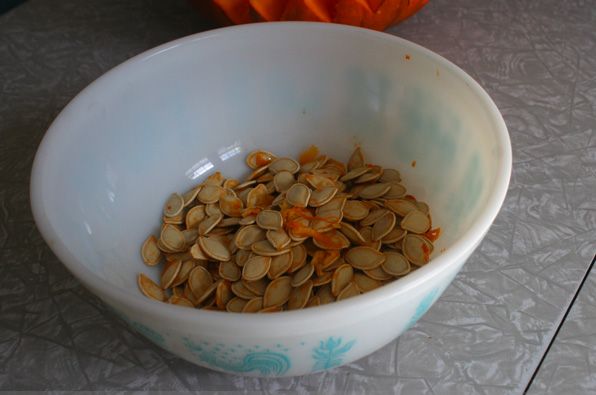 On Saturday we went to a friend's Halloween party. They always put these guys up in the window and I love it every year! I dressed up as a bat, but don't have any pictures.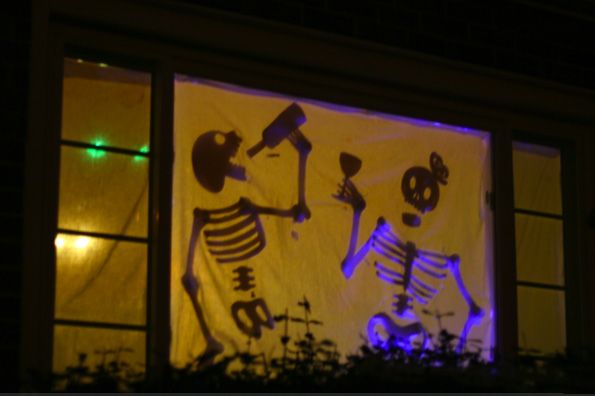 Ryan was Millhouse. Pretty great. I like that he really commited and did his skin yellow.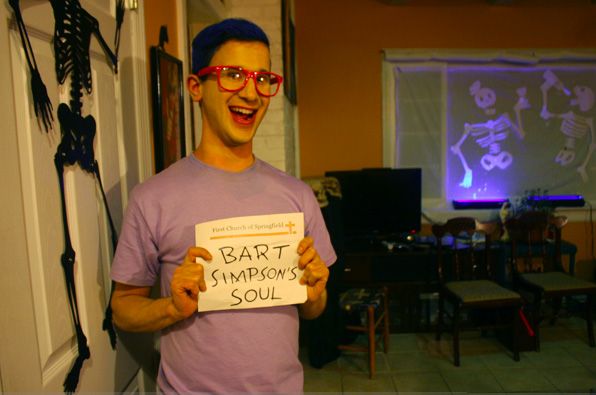 Travis pulled out his trusty skeleton body suit.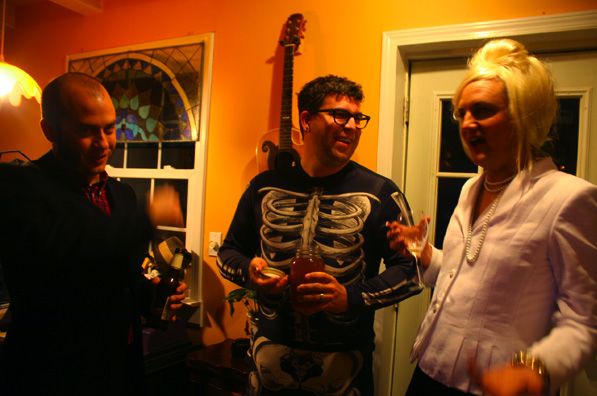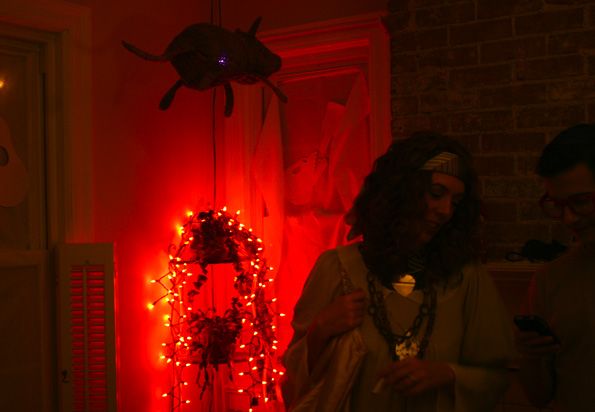 We left the party to see a midnight screening of Rocky Horror. We try to do it every year, but last year it was sold out! This was the first time I had seen this cast and they were actually good!

I really love the Rocky Horror Picture Show. The first time I saw it I was about 18 and at a friend's house and I remember just being blow away. I couldn't believe I hadn't seen it before! I bought it the next day and watched it almost every day for a month!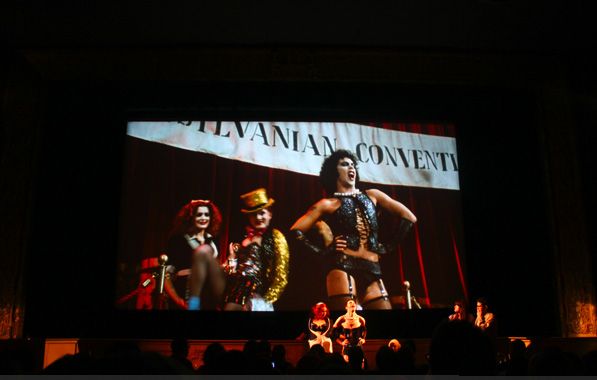 So happy Halloween from Phyllis and Priscilla! Phyllis spent her day laying in the sun and panting so hard I was sure she was going to let herself overheat. Such a weirdo.