The October flea market is touted as "The Big One" on the market flyers. Since the weather is usually cool and sunny the most vendors come out. It was cold and rainy for most of the weekend so we went on Sunday. I don't know if lots of the fun vendors decided to sit it out, or left early, but it wasn't as amazing as last year. But it was still pretty good! Here are some of the sights I saw: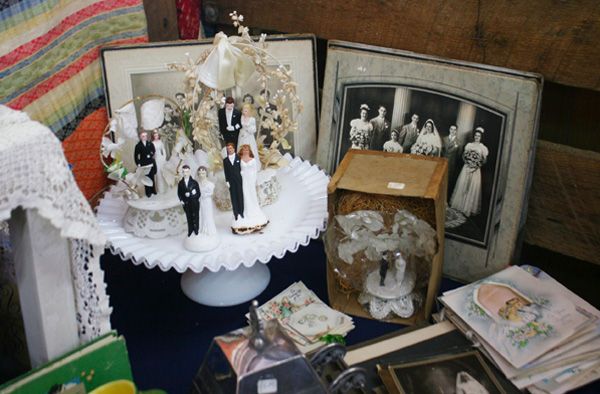 I was very tempted by the horse vase. I have a deer one like it.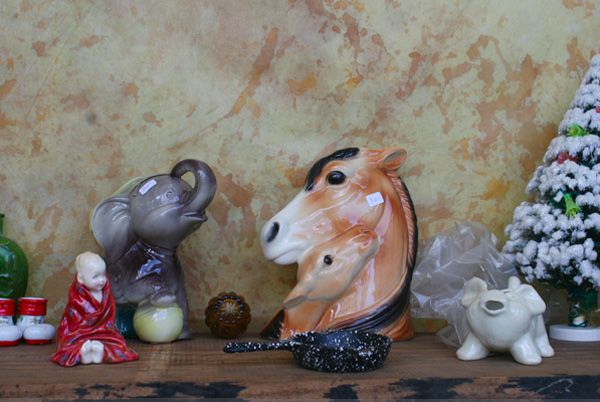 I saw tons of these old Florida souvenirs for some reason. I like the ones that light up the best.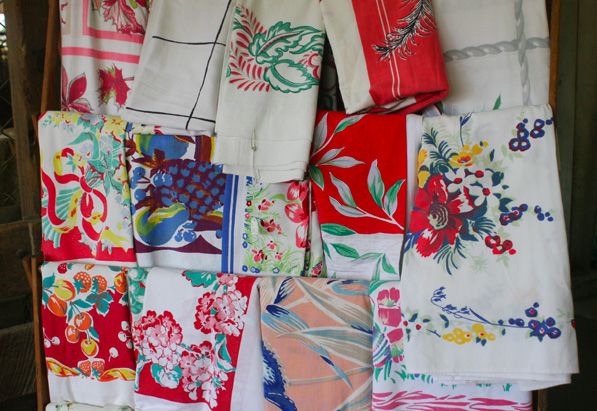 Almost bought this wall plaque.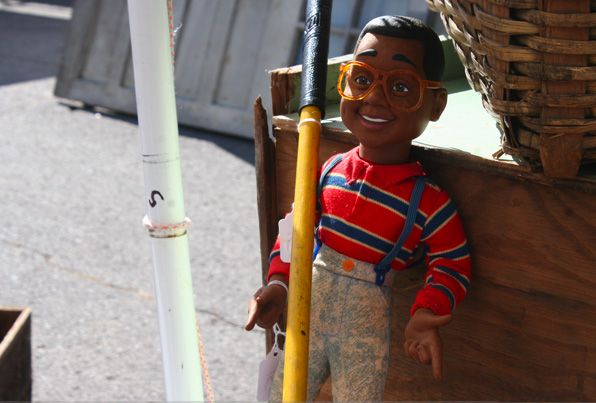 VERY tempted by this too! I have a similar one, but this one is cuter!

I LOVED this little doll bed! I still haven't fitted a pillow in the other one I bought like I said I would, so I didn't even mention it to Travis. I hope someone bought it for their little girl!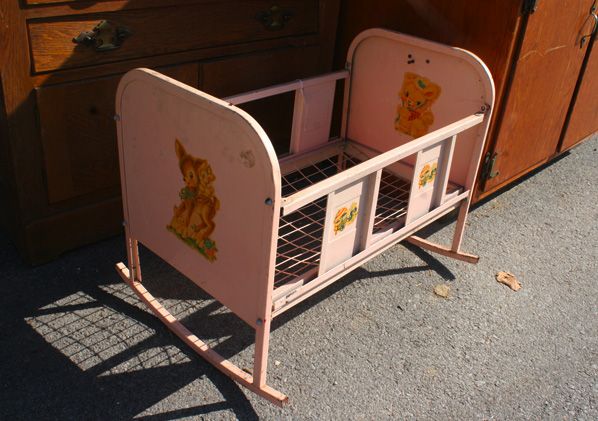 Ken used to be so cute!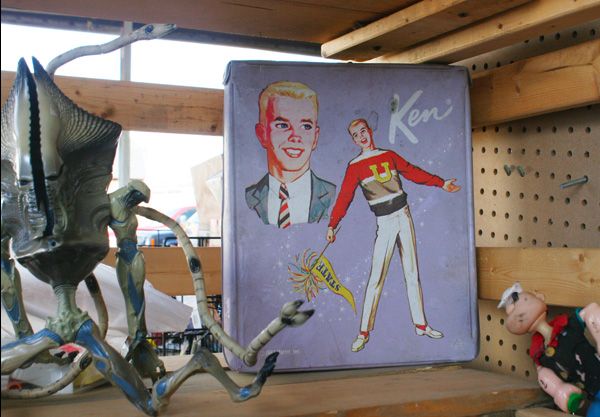 Such a pretty box.

Look at this big awesome chalk bulldog! The vendor wasn't around so I couldn't ask the price.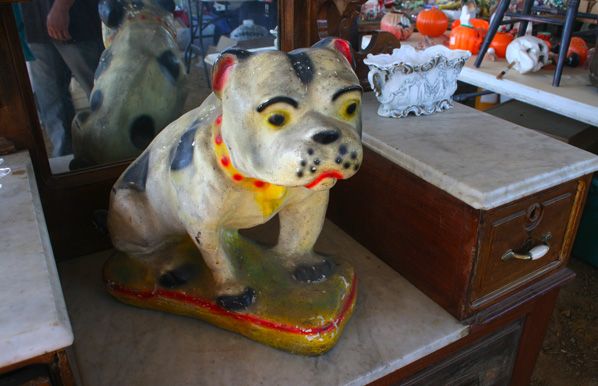 As usual there were lots of dogs at the flea market! I think these two win the cutest at the flea award!