So we found out on Tuesday that it was the last night of trivia at the flying saucer! tragedy! it's moving to another bar, but i don't think it will be the same.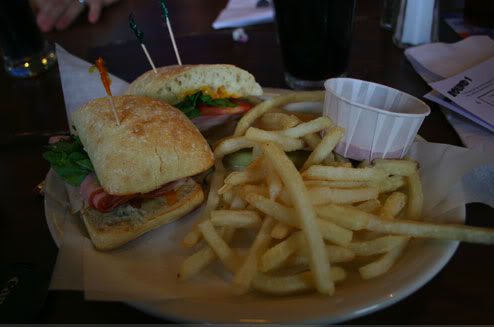 my last space club! sadly, it wasn't even very good. too salty.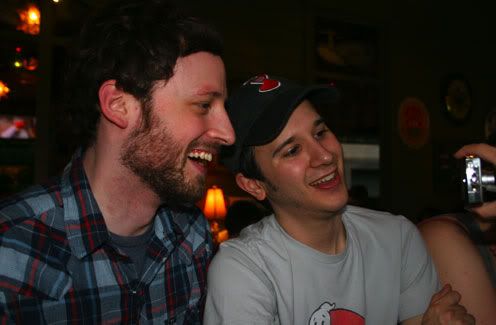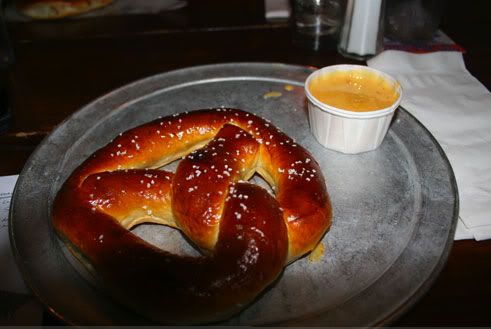 i was also completely indulgent and got a soft pretzel as well. it was delicious. but i regretted it. i was TOO freaking full.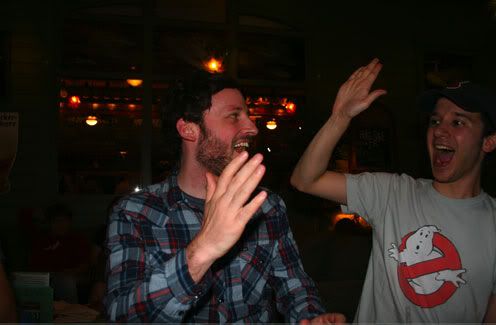 candid shot from when kevin got a really obscure sports question right.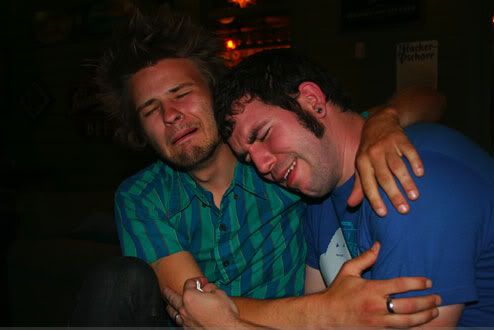 we took a LOT of pretending to cry pictures. especially after we didn't even come close to placing!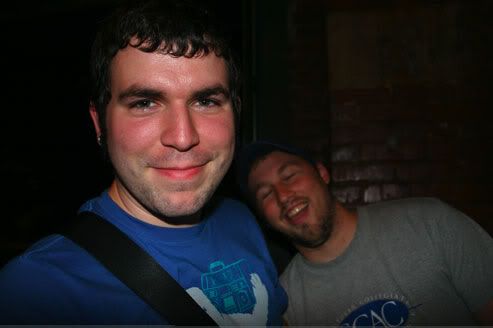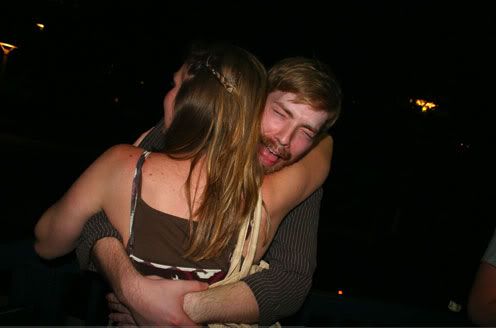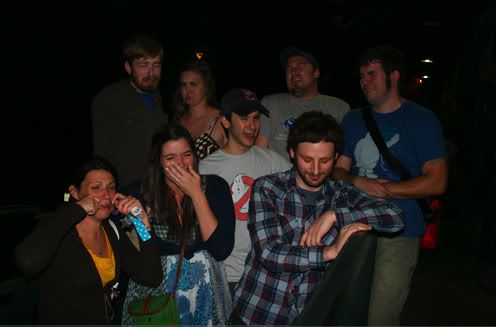 hopefully the "closing bell" will be as fun. i dunno though. i'm going to miss those big salty pretzels.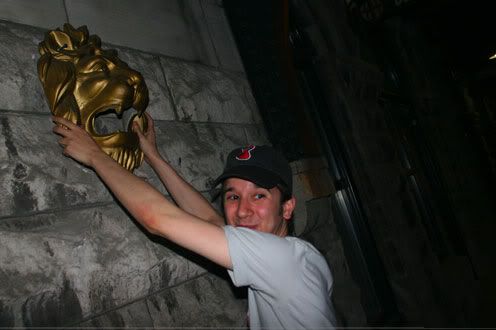 ryan pretended to vandalize the place as we left.