I know I've told you before that Travis brings me home little vintage presents all the time. Well the other day I was sitting on the floor in my craft room organizing something, and I looked over and saw this cute little thing under my sewing table. (Please ignore the messy cords. Dangit why didn't I move those!)
He is so cute! It really made my day. I asked him about it when he got home and he said it had been there for two weeks. Could he be any sweeter?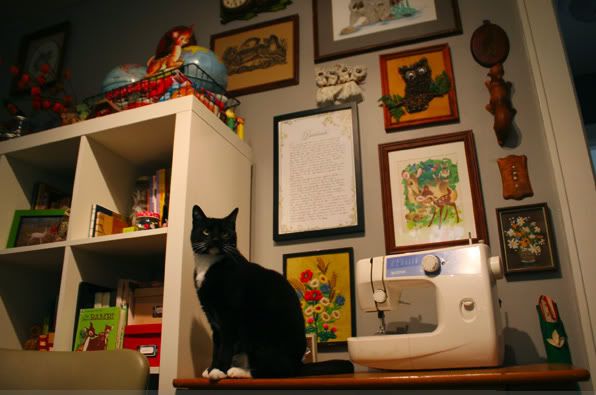 Speaking of sweet, check out the other man in my life, Murray. He can't resist being right where I am.