Can you believe I haven't been to an estate sale since the beginning of June!? I needed to take a little break. I know a lot of you are vintage collectors like me, and you probably understand that you can get TOO into it and start bringing home every single cute thing, not matter if you have room or a use for it! I was in the place, so I had to take a step back. Then this past Thursday I was off work and decided to check out a few sales in town. I had a great time, and I'm excited to be back out there! Here are some photos from the three houses I visited.

Now I'm wishing I would have taken a better look at that cute rug!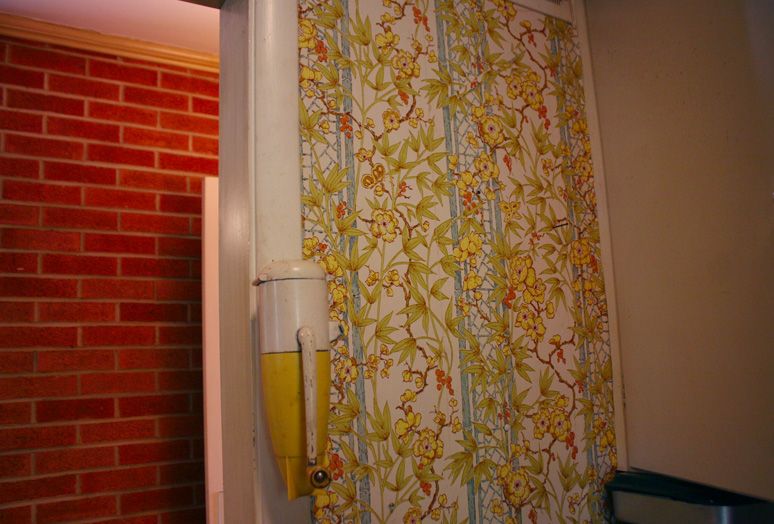 Pretty paper in a utility room.


I loved the shelf paper in the kitchen too. Look at that turquoise!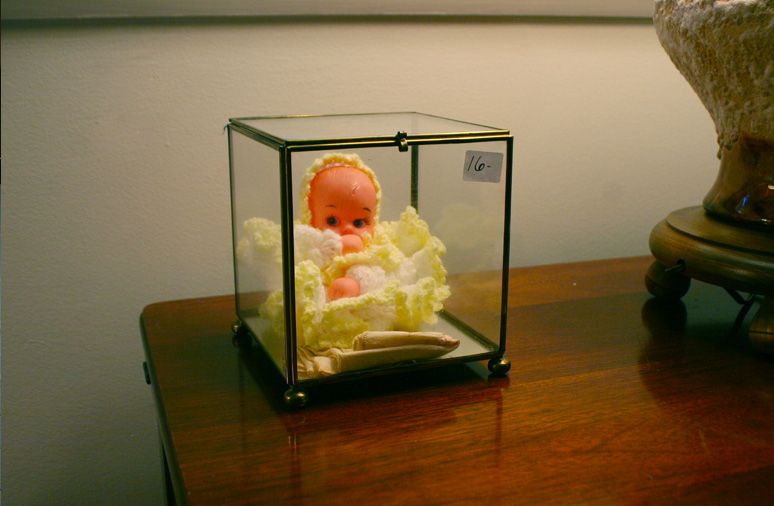 Hmmm. 16 dollars? Really?


When I turned the corner and saw this pink bathroom I almost squealed out loud! It was so gorgeous!

I even love the snowflake tiles! How weird is it to have snowflakes out year round? The linoleum in our utility room has snowflakes on it too. Oh I wish I had a pink bathroom like this! Look at the towel rack! Maybe someday...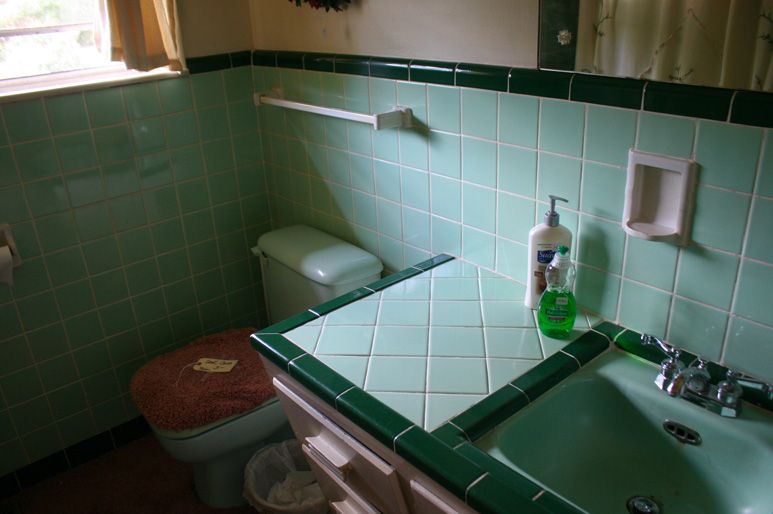 This turquoise bathroom was in a different house (I think) and it was just as amazing! I LOVE the tiled counter top! And the sink! And the toilet!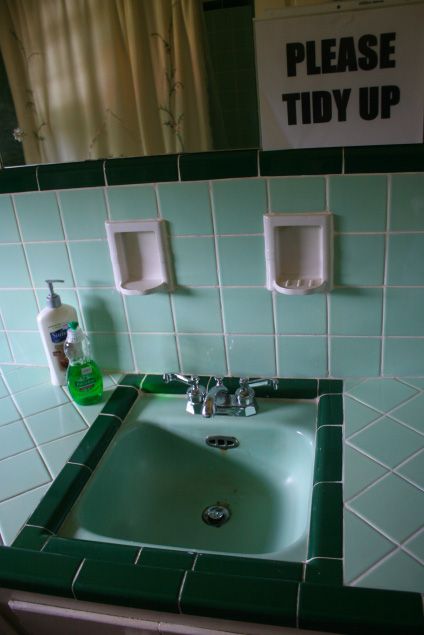 I love the little built in soap dishes and a little shelf for your toothbrush cup.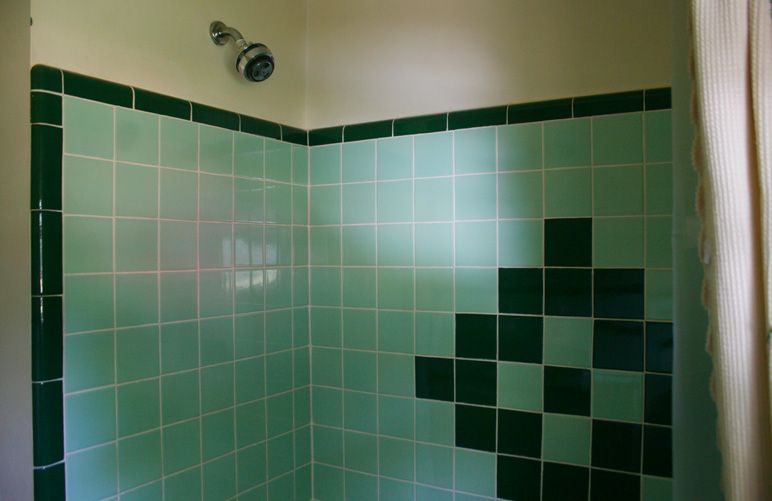 And the shower! Maybe we'll be able to start our bathroom renovation at the beginning of 2014.

I love seeing a pile like this in a garage. The house was pretty packed but no one was out here! You can always find a few little gems if you dig.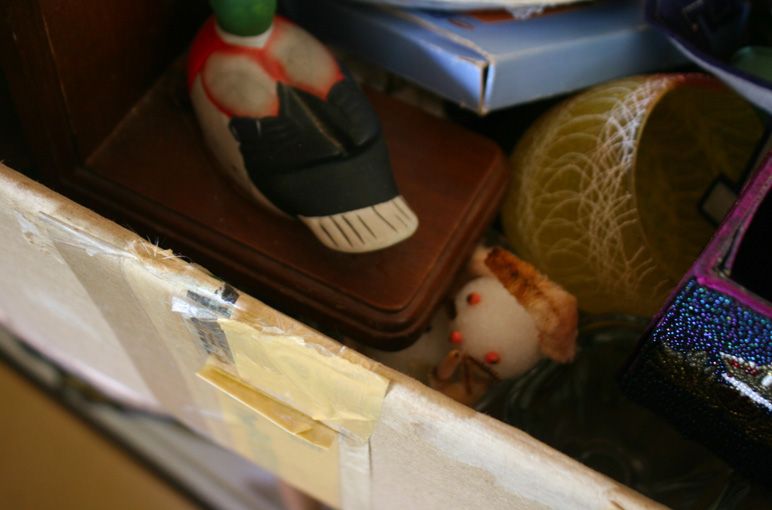 Do you see that little guy peeking out!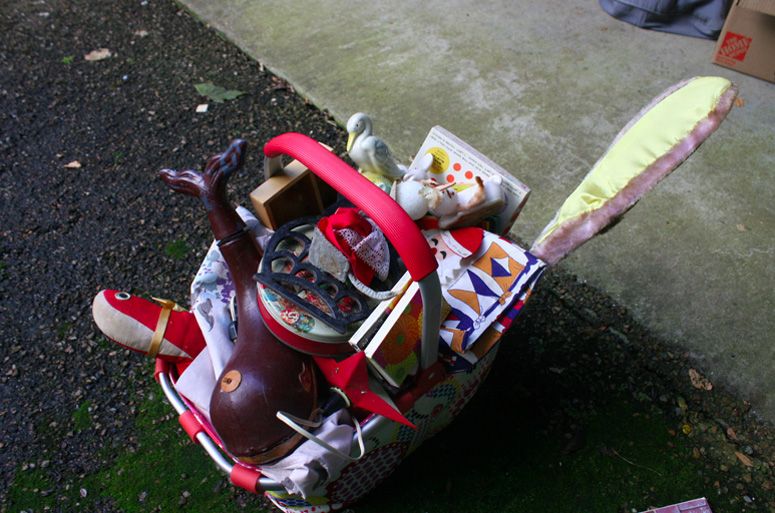 I brought home a pretty great basketful! I'll show you what I got tomorrow!