i was so excited to move into a house with a fireplace/mantle but i'm always stressing about how to decorate it. and i can't put nails in the wall above it (we have plaster walls and they really suck right there) so i've only got a few that were already there to work with. i want some kind of fake animal mount to go up there, maybe a big white glass deer or something...but here is my "spring" look for the mantle! i'm almost pleased with it.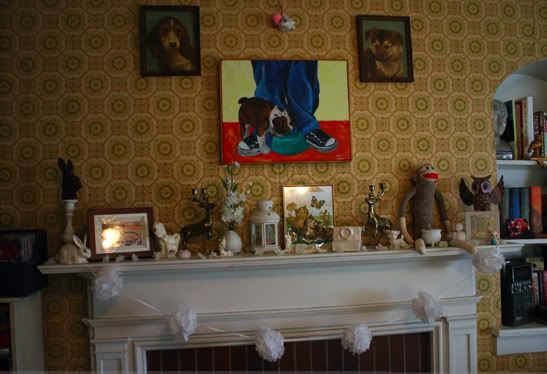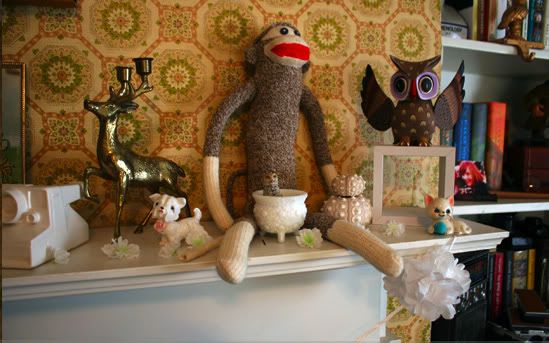 i love that handmade sock monkey.


did i ever post this? crystal brought it back to me from mexico. it's so perfect!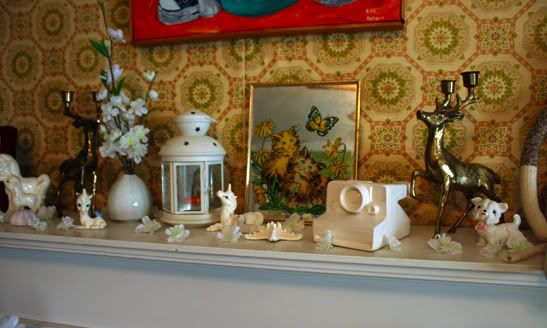 i can't decide if i want to paint those deer candle holders.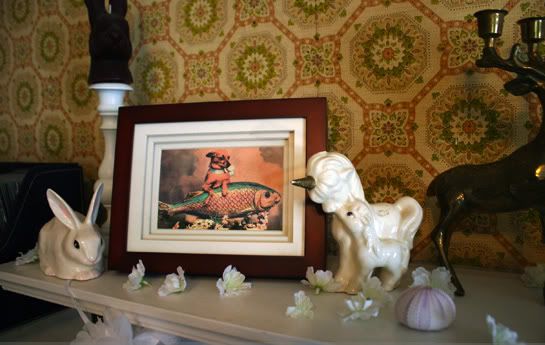 i want to put real flowers up there, but the cats would eat them and knock everything over.


like the painting i did in high school? i think it's called "self portrait with dog." haha.