All right, here it is, the last post about my trip! Thanks for sticking with me! We really had an amazing time. I think I need to take an early year trip to some place warm every year!
We spent the night in Macon, GA, which is about halfway between Daytona Beach and Nashville. Of course we had to have breakfast at a place in our road food book, especially after I looked it up online and saw the sign!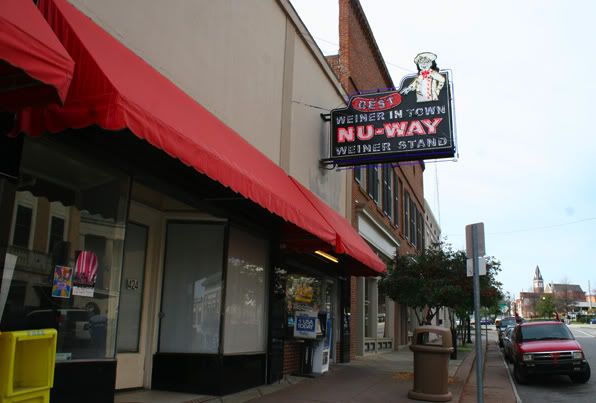 Looooove it.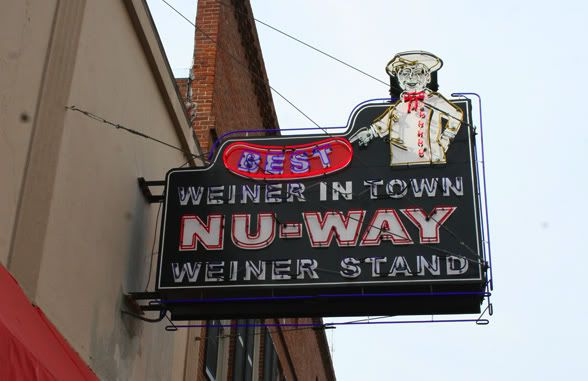 Fries are the usual side with their breakfast plates! So good! I had over medium eggs and toast as well. This place is famous for their hot dogs, which are bright bright red for some reason.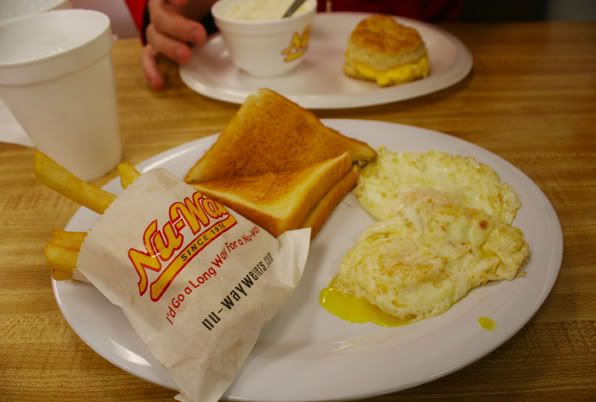 We talked about stopping in Rock City but decided against it because, shocking, it was still cold in Tennessee! We figured the top of a mountain probably wouldn't be fun without a coat. So I said "Well we might as well stop at some antique malls." Almost immediately we saw a sign for one and pulled over. It turns out it was meant to be!
Loved this old cooler. I don't know what I would do with it though.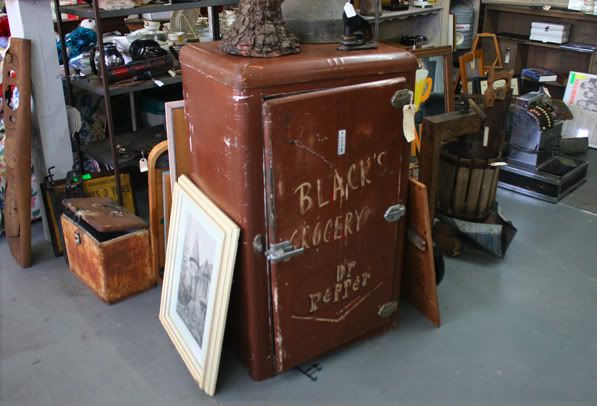 Ok, so I pretty much freaked out when I found this. This piece has been haunting me for months! I saw a picture of one just like it at an estate sale and went to pick it up, but someone got it before me, then it got broken! I've seen a few more just like it, but they were always at least 75 dollars. But then I found this one! It is missing one of the puppies, and one is a little broken, but for 8 bucks I don't care! I can finally stop obsessing!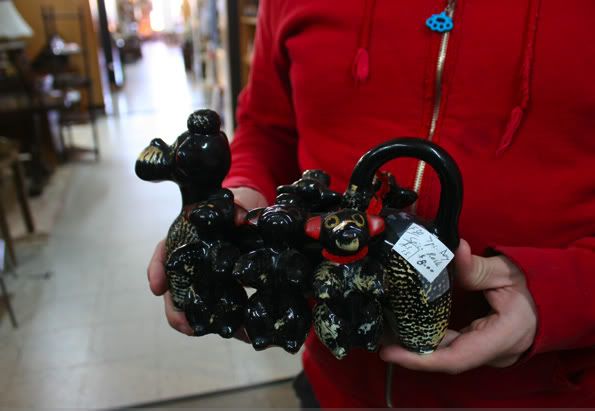 As we passed through Atlanta I got travis to stop at the Varsity again and get me a frosty orange. YUM. I really wish there was a place to get them here. We got home around 3, picked up the pugs from their baby sitter, and spend the rest of the night lounging around on the couch. It was a pretty excellent trip.
Here are some close ups of the only vintage I got on my trip. We just didn't end up having time to thrift like I had planned! I love the atomic looking glass, and it is in one of my kitchen colors so I gave in and got it, even though I really don't need anymore glasses.
The little banner on this whale says "For a whale of a man!" We are going to use it to hold our sponge by the sink. He is so cute.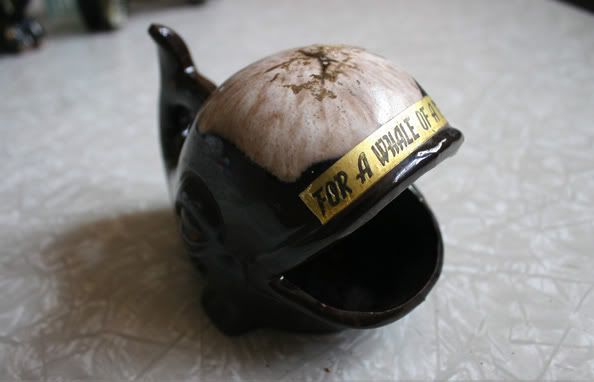 Here is my prized poodle. I really love it. The puppies are all shakers, I've seen sets where they have labels for different spices on their bellies. The broken puppy is attached to the mom by a pipe cleaner. I've seen single ones, so hopefully I can find one to fill the empty spot.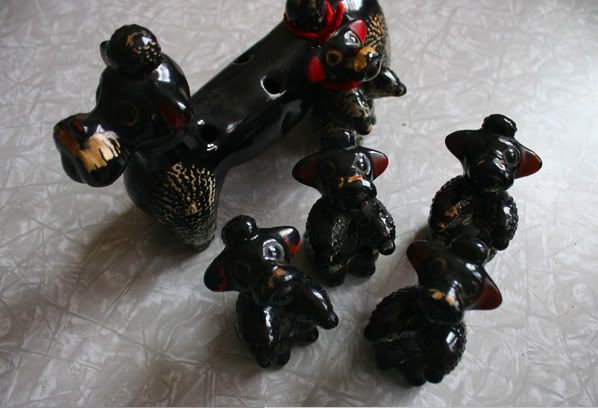 At least if I only got to do a little vintage shopping, i found something that I had really been looking for.