We finally made it back to our local pug meet up group after almost a year! The girls were very excited about it. You can't take the crate to the car before you are ready to go because they will FLIP OUT once they know they get to go somewhere.
We met this dude, who had just gotten shaved. Look at this skinny tail! And his rolls were so visible. So so precious! I think his name was Mack.
Emma always hides under her mom and chases away any other pugs who come near her.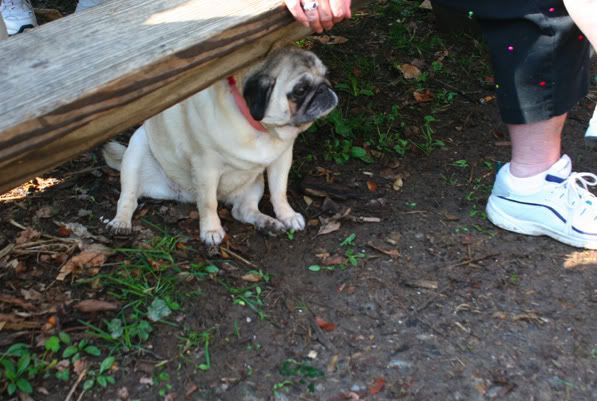 Louie. He was a breeder dog before he got adopted, and is really shy. I want to pick him up so bad!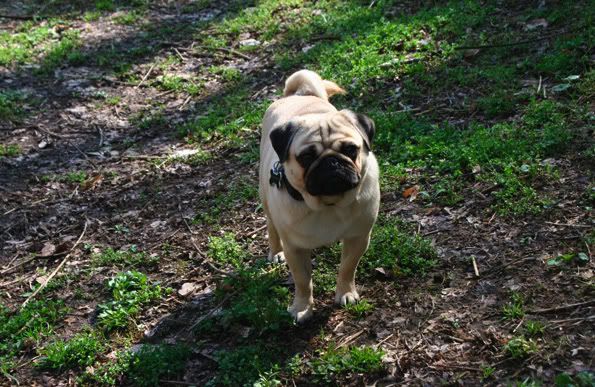 Little miss Priscilla. Our usual spot is still under construction, so we ended up in the mud.

Mack again. There was a white pug there too! But I never got a good picture. There was a sweet black girl named Bunk, and two pregnant pugs! And two 6 month old puppies, one with a pink nose! I love getting to pet all the pugs.
A non-pug friend. I guess that is allowed. Haha.

Travis really wanted to try shaving Priscilla, so we did it when we got home. Look at how apprehensive she is.
So fun! She didn't mind, except when it got to her neck. The buzzing was loud.We had a guard on it of course. It is the one Travis uses to cut his hair.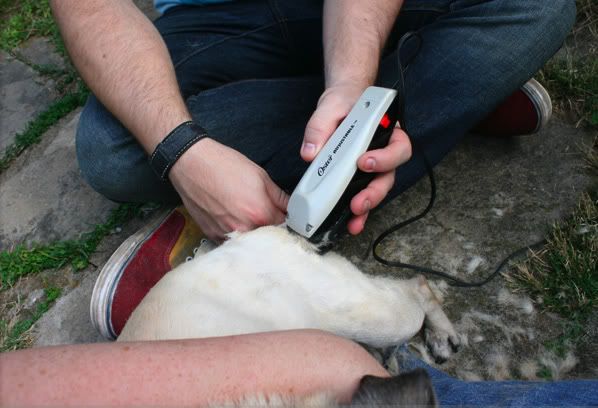 She had to run it off as soon as we released her. Look at that tail!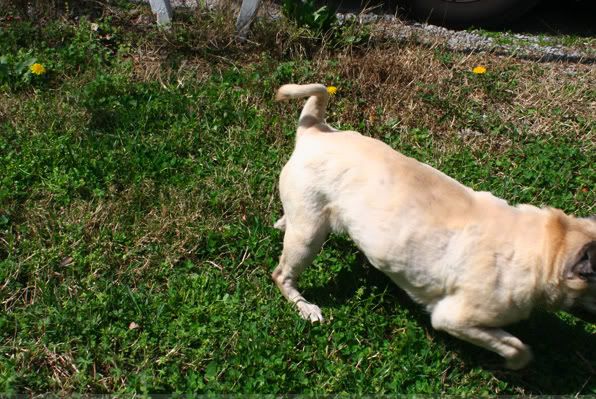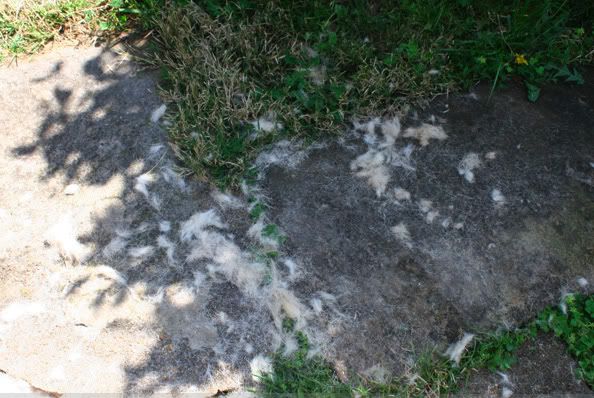 Here is our little prized catch! She looks pretty cute. More white, and you can see her spots.