I wasn't going to get Phyllis and Priscila new costumes this year, even though I wanted too. They have two costumes each already and they didn't really *need* them so I was trying to resist. So I was thrilled to get a surprise package in the mall from my sister-in-law with these costumes she and her husband picked up for my girls at the Gap outlet. You know I put them right on them and took some pictures. LOOK AT HOW CUTE THEY ARE!!
Phyllis' is a mail man costume! The hat was the cutest part I think.

And Priscilla is a pumpkin, who keeps busting out of the waistband.

Little buddies.

The little empty arm hole was killing me too.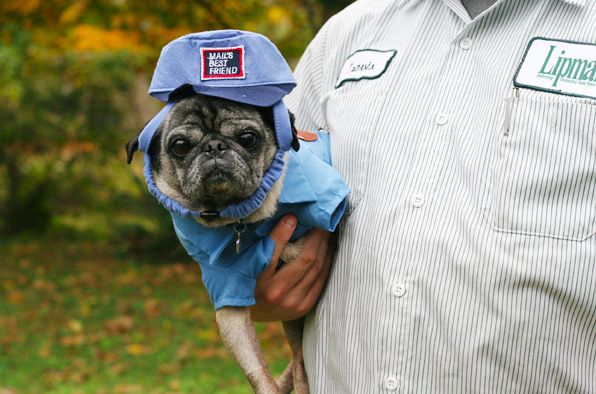 My punkin.
I love dog costumes. And Halloween! We're going to a party tomorrow night, then to The Rocky Horror Picture Show at midnight. I can't wait!