travis and i were off today! we didn't make plans because of some things that fell through and i'm actually kind of glad. it's been a really great day. we got our washer and dryer working finally, which brings joy to my little heart. we cleaned up the living room finally because travis had a massage client. it looks so much better now.
at the last minute we decided to go see district 9. we picked that because i really wasn't interested in anything else playing, but i'm SO GLAD because it was AWESOME. not what i expected at all, but i loved it.
then i made a stamp for a michael jackson postal letterbox ring i'm doing. i'm so happy with how it came out!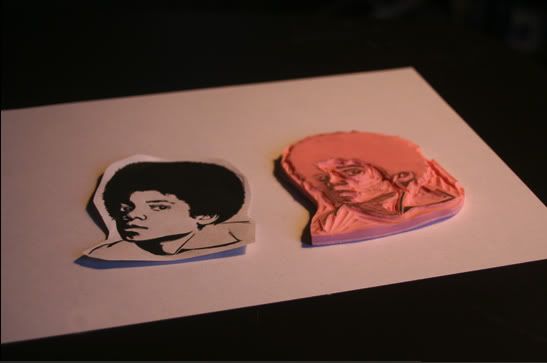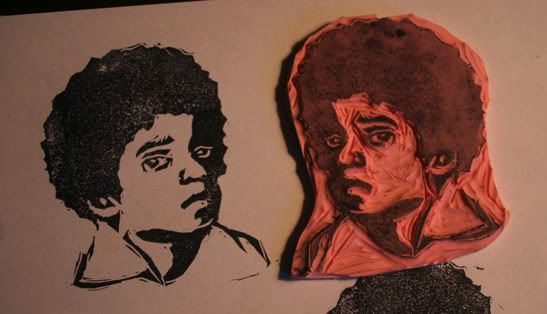 i made a little sequin pouch lined in purple felt for it to stay in. and a little hand bound book for people to stamp into. i'm so excited about it. i hope people like it.
also, i got my first finds (other than travis) on three boxes i planted in memphis! and the person wrote me a really nice comment! it made my day.
only three days until i head to st. louis with two of my best friends to see weezer/blink 182! i can't wait!!
the weather is so nice and cool. i'm so excited for fall. except it makes me want to stay nice and warm in bed when it's cold in our room.
i want to pick apples this year.