breaking news! remember those kittens that were born in my garage over the summer, and mysteriously disappeared?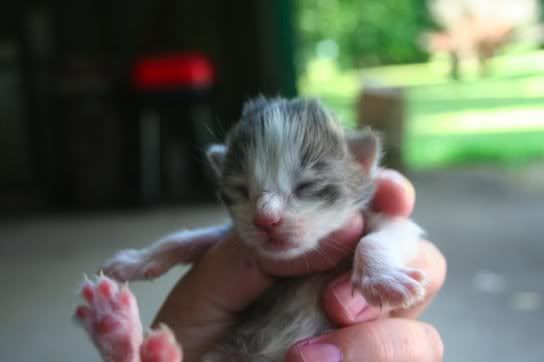 i think one is back!!
when we got home tonight a little cat RAN up to the back door, meowing so loud and acting like she (just a guess) was going to come up to us, and then she shied away. so we tempted her inside the back porch thing with cat food! she is small still (if same cat, she is about 5 months old)
she wouldn't let me pet her, but would curl up next to me/on my feet and purr and knead me with her paws. so i think it will only take a few days to get her used to petting yes/no?
i want to find someone to take her. she has the sweetest tiny face and little bitty paws (i want her already for myself but travis is really against it and says if no one takes her before we move we have to let her back outside. because he has a heart of ice!