on saturday we had our yard sale. it was a great motivation for me to get rid of stuff. because i am a packrat in the worst way.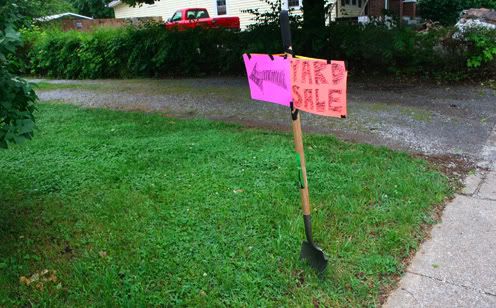 it was raining on and off all day so we put all our stuff under the car port. i think we would have gotten more customers if we had all the stuff out in the front yard but oh well. do you like our little sign stuck in with the shovel?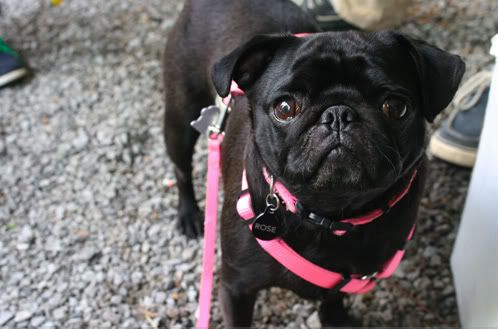 rose was good most of the time. but she barked like crazy at some people. a cute couple with their little kid came by, they live right around the corner and have friend potential.


we ended up making 30 bucks. not too bad for a bunch of junk.
dana!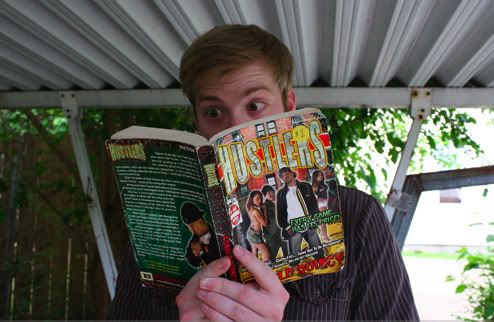 kyle came and read this scandelous book. travis got it for me at a thrift store, it's so bad!!! and GROSS.



ryan came and bought all of our pez. we were asking 5 bucks and he gave us 20 since it was worth more. what a sweetie. he ended up with 92 more pez!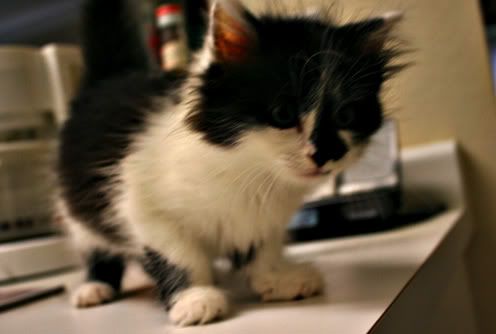 i've been kitten sitting for my friend jess. travis went by and fed her and took a picture for me since i was busy with the yard sale. her name is Fig and she is tiny and so sweet! every day i go over there i end up staying for two hours.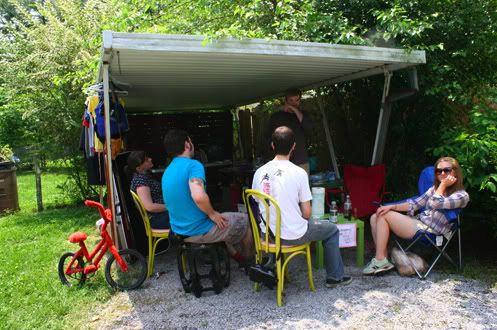 so yard sale turned into friend party. and it was really fun!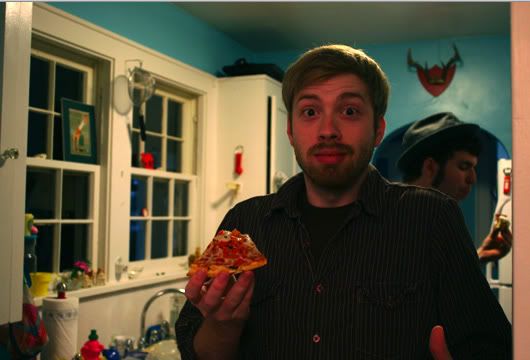 we just discovered these pizzas from fresh market. they are only 4 bucks and SO GOOD. one is spinach with alfredo instead of red sauce. and we got another one with tomatoes. yummmm.




we discovered that rose looks just like darth vader!!! adorable! (i wish this picture was better)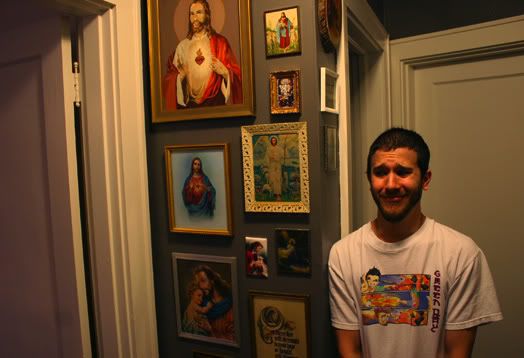 apparently something serious was happening. travis left to help his friend jay film the legendary shack shakers at the mercy lounge, and i went on a date with marissa and kyle! it was really fun. we went to katy k's and i got a really cute david bowie coaster. we ate at chipotle (i hadn't been there before. it was pretty good) and then we followed marissa around while she shopped at the fancy mall. hahaha. i don't think i had ever hung out with just them before and i didn't feel third wheel at all. perfect.