do you remember aaron? he was one of travis' best friends and we hung out all the time. he used to go to shows with me a lot when travis was working and couldn't come. here is a cute picture of us at graceland over spring break in 2004! look at those babies!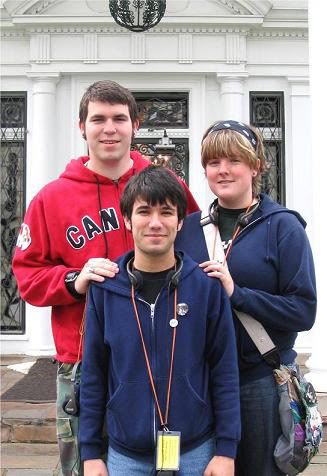 he moved to california in 2005 and got married to a lovely lady, and then last year they had a baby! and last weekend they came to visit!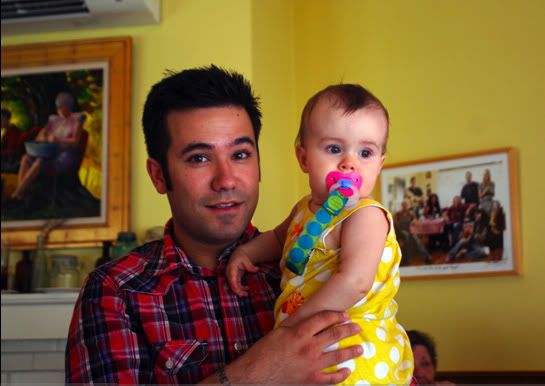 cute!! i love them so much!! i even held lilly! second baby i've held ever. haha.

we met up at the loveless cafe for lunch.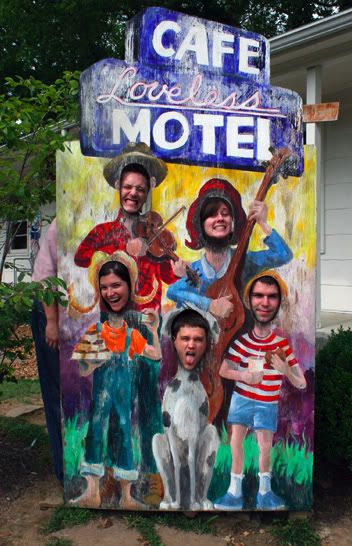 it's one of those classic places you have to visit when you come to nashville.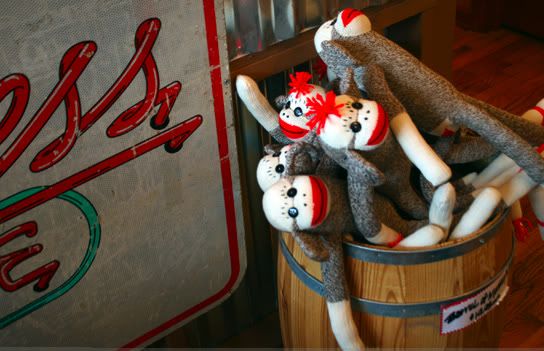 there is always a long wait, but there are fun little shops around to pass the time.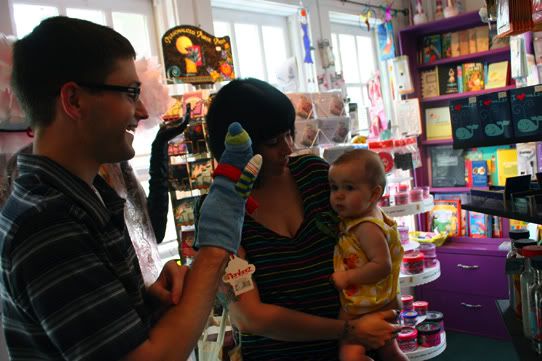 thomas already scaring the baby. haha.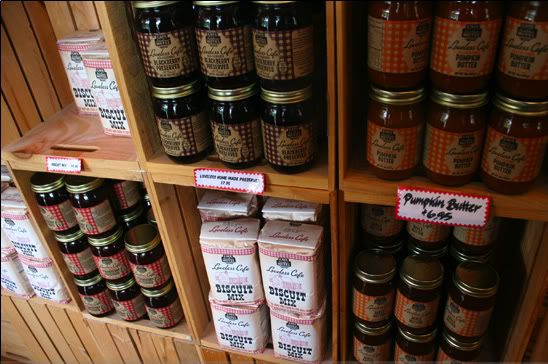 i got egg gummies. they taste so good! (peach flavored)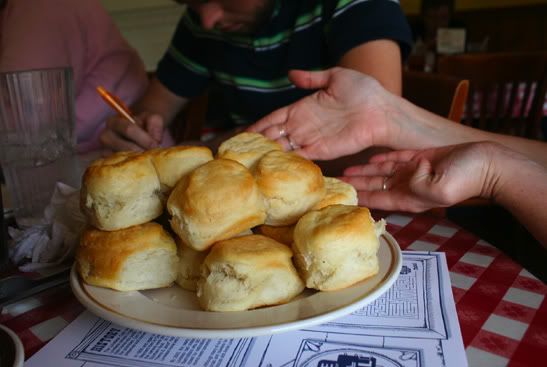 the famous biscuits! we had two platters worth. yummmm.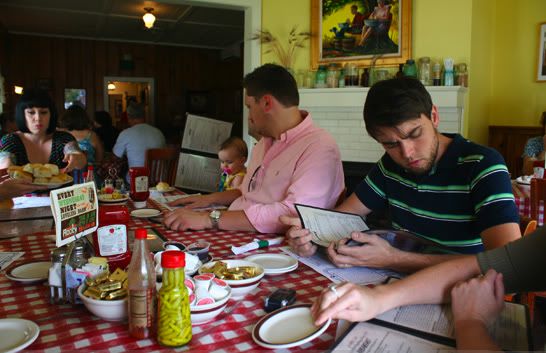 we just talked and laughed a lot.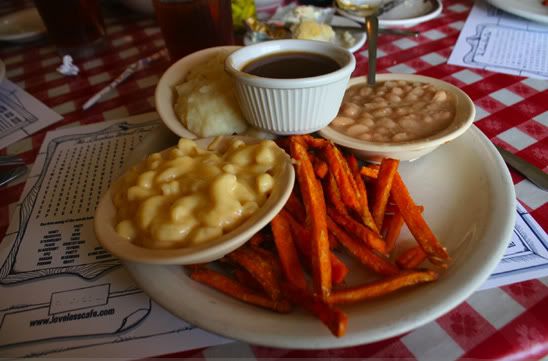 my plate! the sweet potato fries weren't very good, but everything else was. so salty and unhealthy. i love southern food.