I finally got my foot tattoo! and it hurt even worse than i feared! it hurt for the entire three hours.
but look at how perfect it is!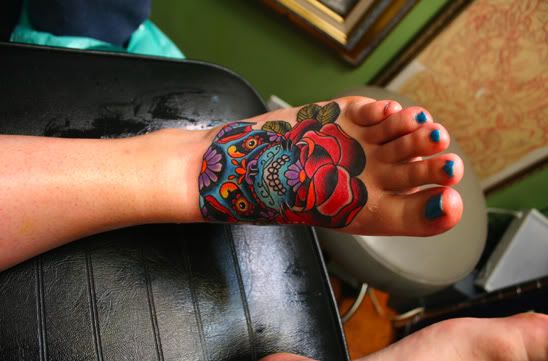 the drawing!

halfway done. after he did the red he gave me the option of finishing the color later. but i didn't think i would be brave enough to come back again for it. it's going to take a long time for me to be willing to do the other foot.
i LOVE IT. it's perfect. the perfect tribute to my little puggy love rose. i have to keep my foot up today so my foot doesn't swell up like a balloon. a bunch of people are coming over later so hopefully i'll be able to let travis take care of everything.
also, a note. my foot isn't really dirty, that is ink all over my toes. haha, just had to clarify.