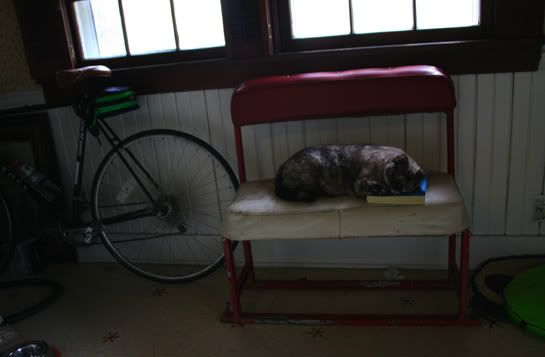 we took most of the boxes out of our utility room and now this is scampi's favorite spot. i love her phone book pillow. that bench is from a mule cart! i love it! we really need to paint that window frame. it looks kind of ridiculous with the white underneath.

today was the most fun day i've had in a LONG time. travis made pancakes for breakfast, we cleaned, and then crystal came over! the main purpose was to watch the new russell brand dvd i bought, and to go to performance studios to do some research for her halloween costume. we ended up doing a "makeup test" and it was so freaking fun! to bad my house is really dark so these pictures are all colored strangely. the makeup was more teal than green.

before: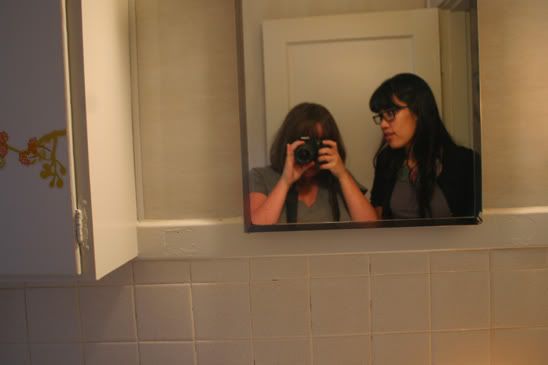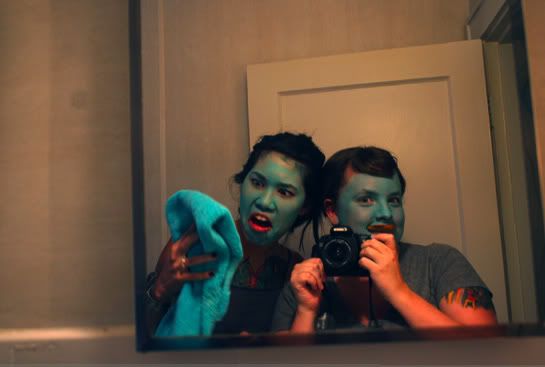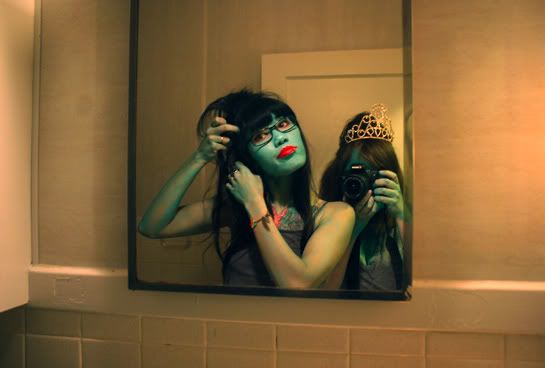 she taught me about ratting my hair. my hair is actually long enough to tease up now!

ok, if you didn't guess, we were basing our looking on mrs. argentina from beetlejuice. the receptionist remember?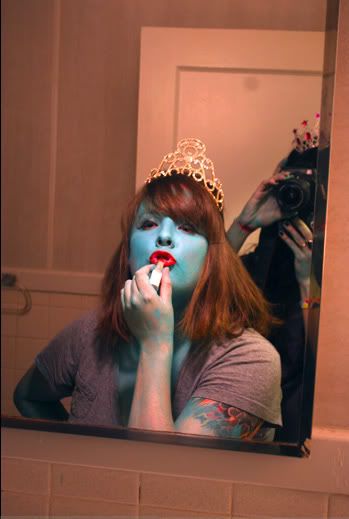 i bought lipstick for the first time ever!
wrist slit of course. the makeup was awesome. it smelled like coconut and had shea butter in it, and felt great on. and it didn't make your skin feel terrible after you took it off. love it.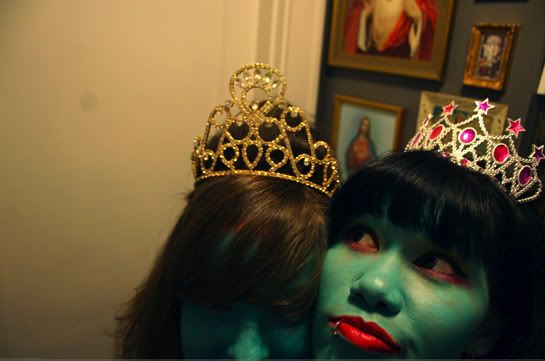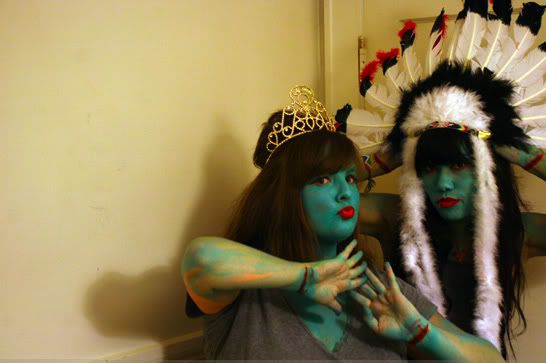 i don't have as many photo props at my house as crystal does. we're going to do this for the zombie walk too. we're going to go thrifting for cute dresses on monday.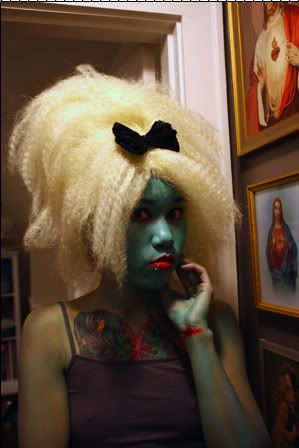 this is my new wig! i got it for 5 bucks! i love it so much!
oh man we had so much fun. we listened to the party monster soundtrack and crystal taught me about eye liner and made my hair huge! then we danced and made dinner and i felt so glamourous making dinner with my tiara. travis and marc came home and i made them my new specialty, cream of tomato soup. then we played disney scene it (i got it for a dollar at an estate sale) and marc was surprisingly awesome at it.