so we are still totally obsessed with rose. she is pretty much all i seem to take pictures of lately. haha.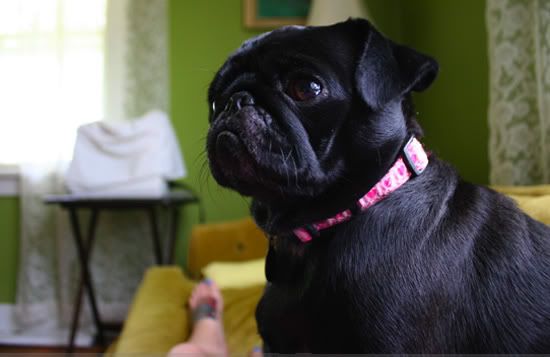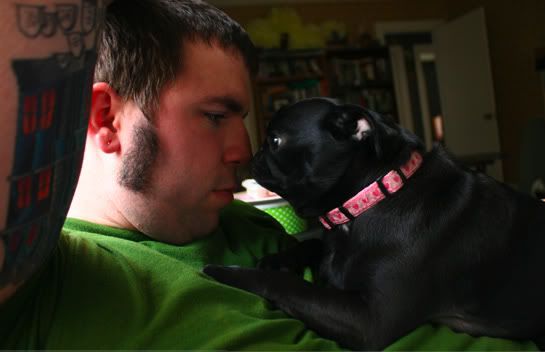 we've not been getting on the internet at home lately, and keeping the tv off and it's been amazing what i've been getting done. i think we're going to try to keep it up.




crystal and marc came over for dinner last night. it was really fun.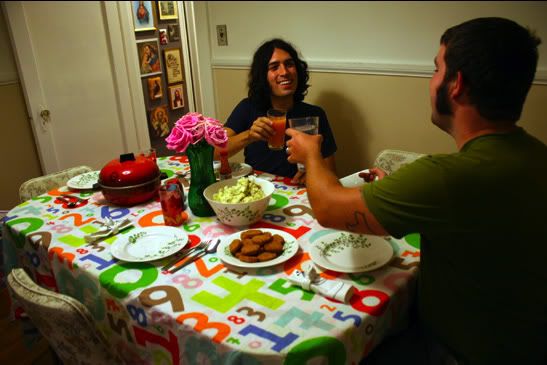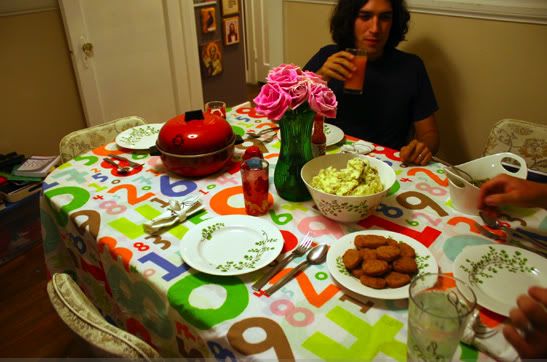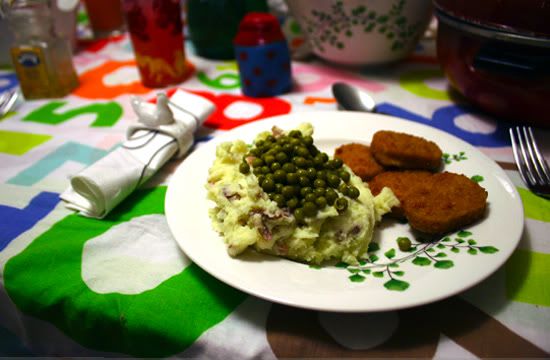 this used to be my favorite meal. i still love the pea/mashed potato combo. and i like sitting at the table to eat instead of in front of the tv. i think we'll do that more often.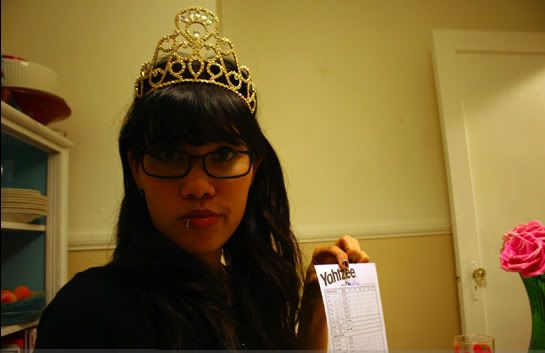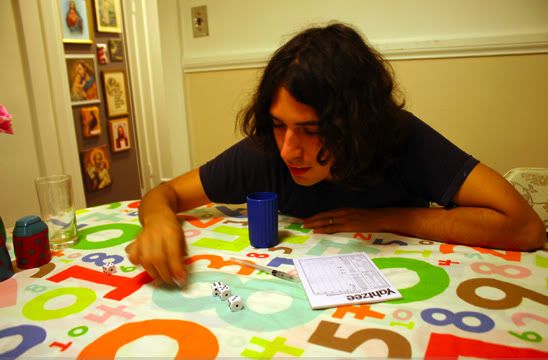 we played a round of yahtzee. but it involved too much planning/thinking to be a good party game. so we played catchphrase! marc and i were on a team and won twice.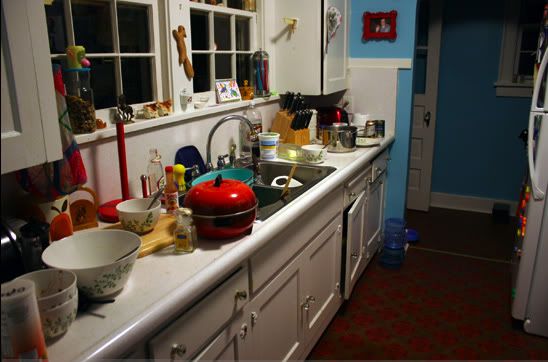 i made a big mess making dinner. but it was so fun. we went to see evil dead at midnight after this. travis told me it wasn't scary at all but of course i freaked out. hahah. nerd.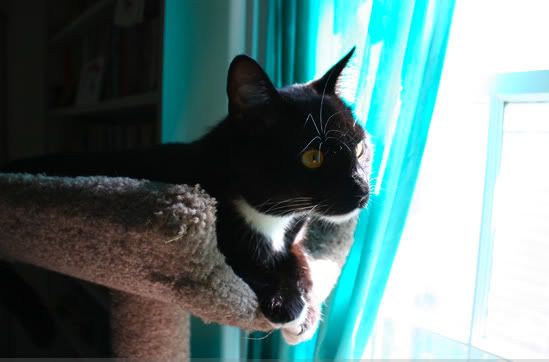 i missed murray's cateversary this year! i can't believe it! well now he is two! and still my little cat boyfriend. i'm hoping there will be some rose/murray in the same room action soon!

rose didn't mind though. she loves to sleep on the couch.