here are some pictures from our pug date the other day. i was able to narrow it down to 20 pictures, but i took 175! because i'm crazy. and they are so flippin' cute.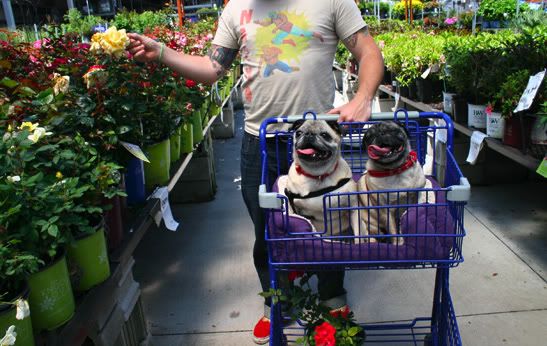 this was our first car trip with both of them. i was hoping they would behave in the back seat together. i love phyllis' face here. priscilla always wants to sit with her, and it seems to bewilder phyllis.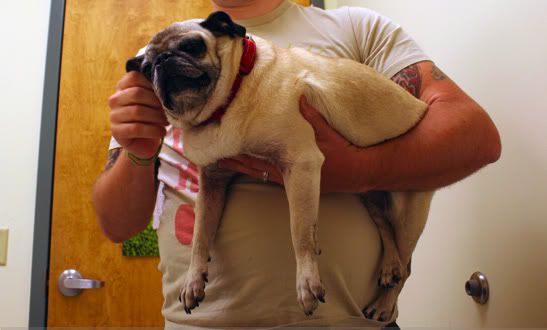 first stop was the vet. i already told you about that. except for this. while we were in the waiting room a little dachshund came in and phyllis FLIPPED OUT and wouldn't calm down until she got to run over and kiss him. it was adorable.
phyllis in the background just KILLS ME. we were hungry so we tried to think of lunch places that we could take the dogs. we ended up at the factory. it's an old stove factory that has been converted into shops and an event space (we had our reception there, and the rescue where we got scampi and rose is there.) the best part is it is totally dog friendly!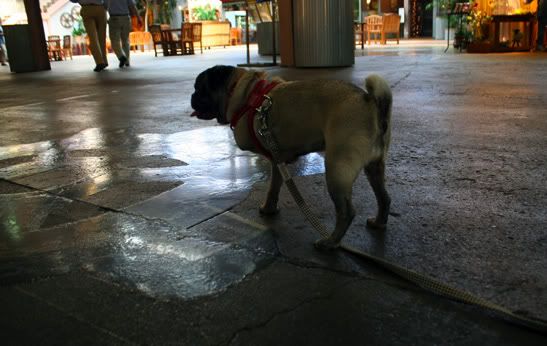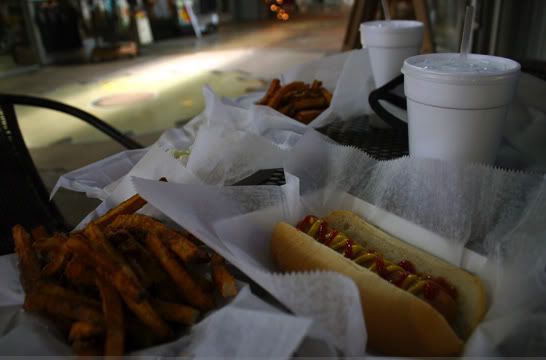 we got veggie dogs at The Dog House and the girls really enjoyed getting petted by everyone who walked by. another pug walked by too! he had just gotten adopted and was so skinny. after we ate we found a mother's day gift for my mom and walked through a few more shops.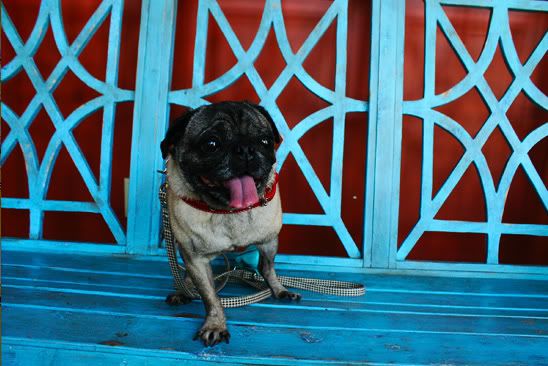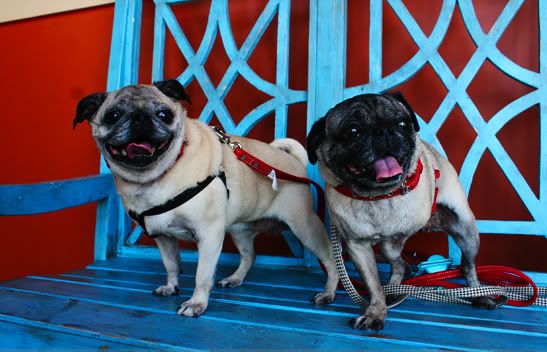 we stopped by my mom's office so she could meet her new grand-dog. haha. she just dog sat my brother's 5 month old border collie and i think she is looking forward to having this old ladies next. they are the easiest. all they want is some food, and to sit next to you and sleep.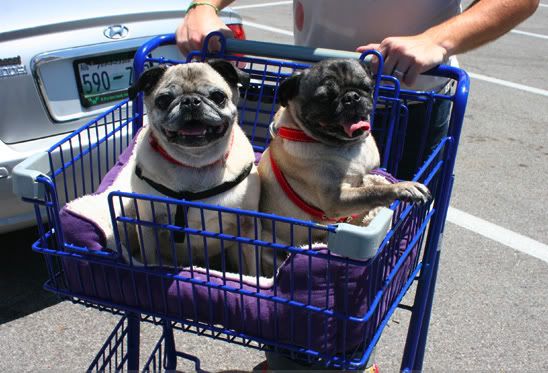 then we went to lowe's to buy some roses.
we put them in the cart and i was freaking out about how cute they were.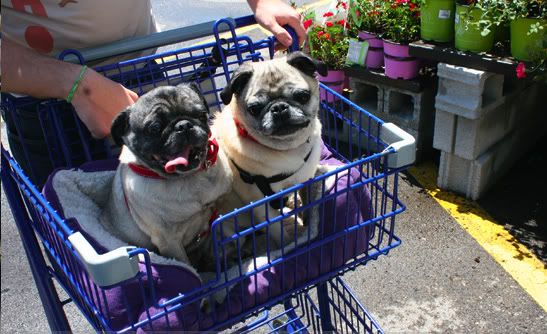 i couldn't stop taking pictures.


oh my gosh! could they be any sweeter? they loved riding in the cart.
we need to get them a wagon for long walks (and pugfest).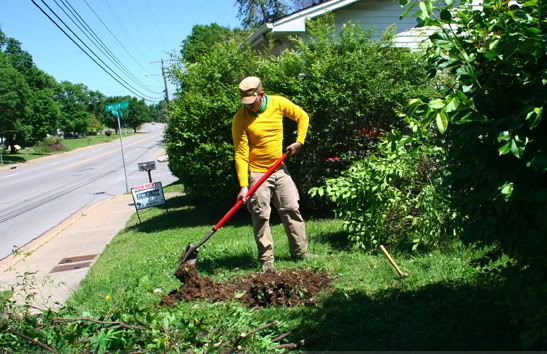 we got home and some of us got to work digging up an ugly old bush and planting a rose bush.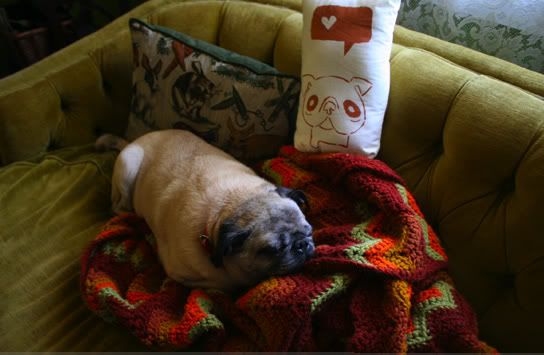 while some of us passed out on the couch.


after our rest we went outside to see what travis had done. we finally planted a rose bush back where we buried rose. i still miss that little girl like crazy.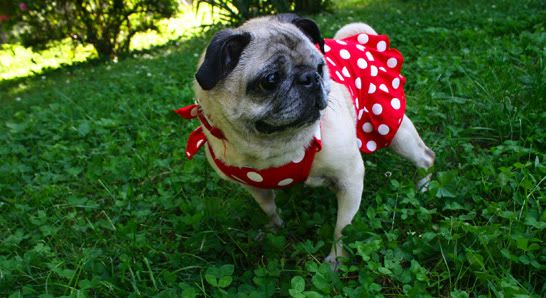 priscilla wore her new red dress to pay her respects.


i hope it grows!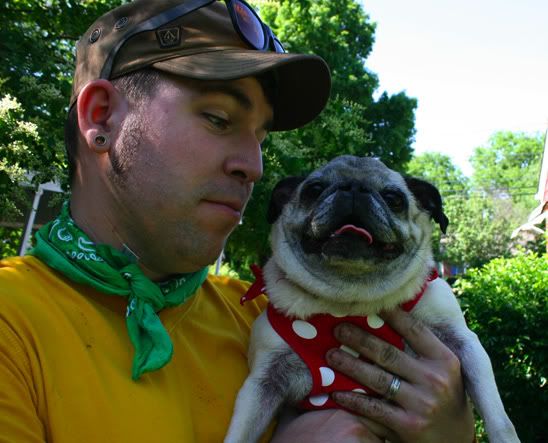 i told travis "look at her like you are on your first date!"


modeling.


they spent the rest of the afternoon sleeping in the sun while i did dishes. what a fun day.