I finally finished putting up my halloween decorations! i actually ended up throwing out a ton of what i had because it was mostly cheap ugly junk i picked up in college. i'm on the lookout for cuter things to use. but here is what i used to decorate our dining room.
top of my china cabinet.
silly little lanterns hanging from the light.
dining room table.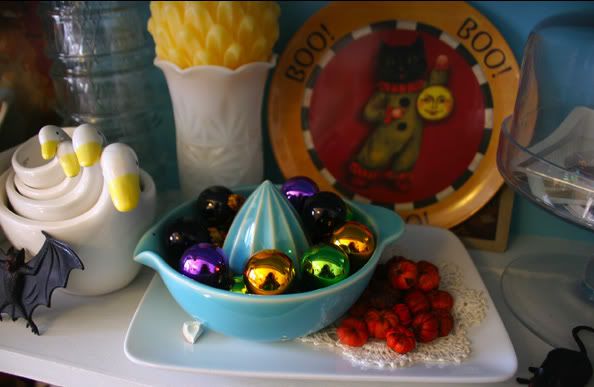 little bitty skeleton my bff brought me back from oaxaca, mexico.
kind of halloweenish? i saw another kitty exactly like this at the flea market! shoulda got it.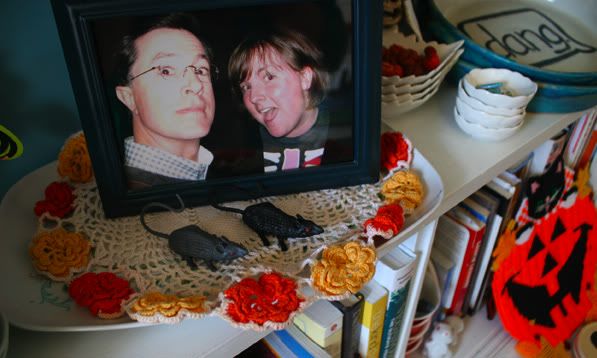 of course i have to get this picture in whenever i can. oh stephen.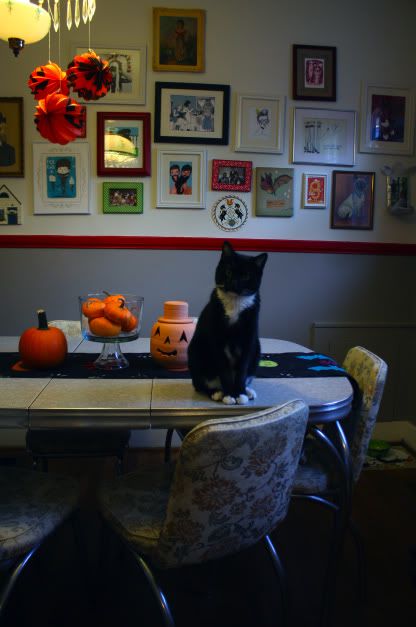 and a perfect little halloween kitty to complete the look.