I decided that i wanted to host a little Rocky Horror screening party last weekend because we are going to be out of town for the midnight showings at the belcourt this year. i only invited a few people over since it was so last minute, and only a few of those came. so here is the saddest little party spread i've ever made: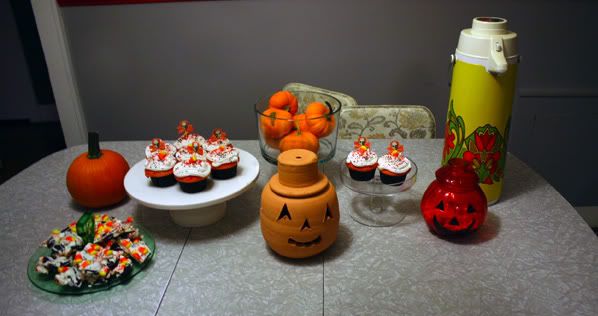 we had pizza too. and brittany brought the famous cheeseball and homemade crackers. and we still had too much food. as usual. the spiced cider was pretty perfect if i do say so myself.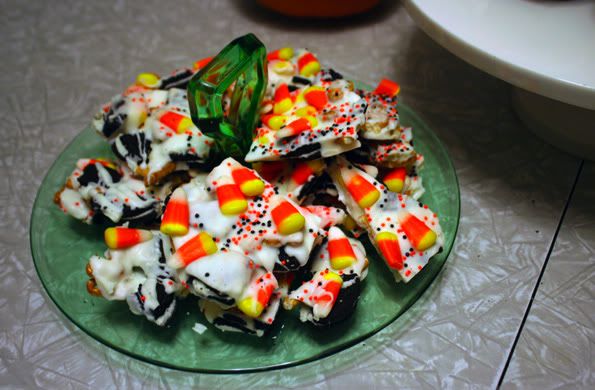 i made this halloween candy corn cookie bark. i wish we could have found the halloween oreos. but it was still good. it is SO sweet you can only eat one little piece at a time.
i also attempted these candy corn cupcakes.
my colors didn't turn out as pretty but they tasted really good. it was just a doctored up boxed mix. delicious.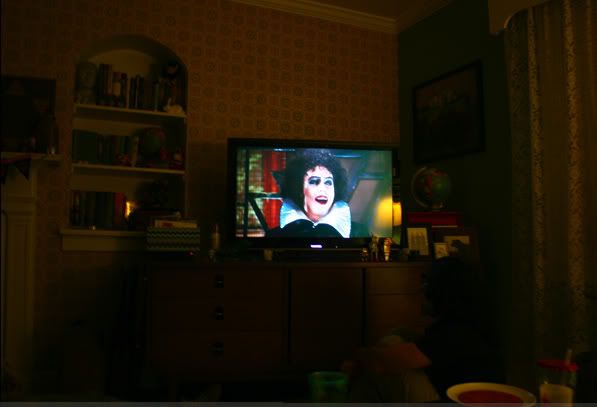 we gorged ourselves and then gave ourselves over to absolute pleasure. i love that movie so so SO much. i hope they will do it at midnight on new years. i've been singing the songs all week. i can't wait for halloween!