We went to a Halloween party on Friday night. I had big plans for a costume i was going to make (don't i always?) and never got around to it. I kept putting off deciding what to be until friday afternoon. Thankfully i have a whole trunk full of costume stuff so i can always throw something together. This year I was a witch! and travis wore his old standby, the skeleton suit.
i think i was trying to make a "scary" face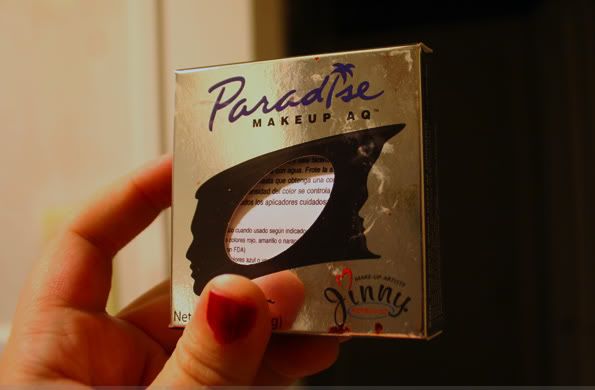 this makeup is so awesome. if you need to make youself one color this is the way to go. it just feels like foundation on your skin and it dries so you don't have to worry about staining everything you touch. and it has shea butter in it so your skin actually feels really soft when you are done. i love it. i bought it at a costume shop in nashville called performance studio.
the party was at our friends nettie and graham's house.
what a good idea! so easy and cute.
nettie and her husband dressed up as hal and oats. she look so hilarious!
here is how ryan's seymour costume turned out. so cute! i still want to steal his audrey 2.
travis manned the fire, as usual. i think that is his favorite part of parties.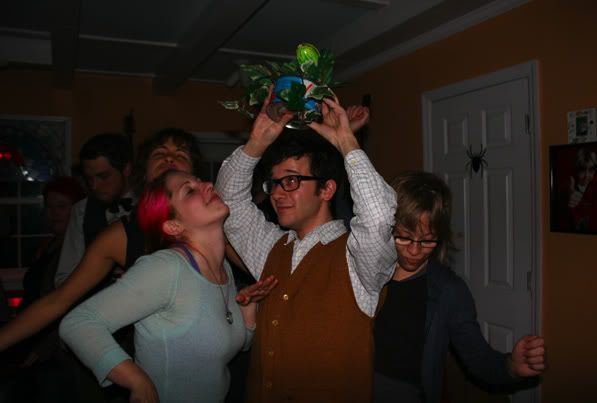 there was dancing. and laughing. and too much sugar eating.
we made it home around 1:30 am. it was so fun!