Gaia
is an amazing herb company. I thought so before, but I think even more highly of them after my farm tour trip.
Their website
is pretty great, if you are interested in what herbs can do for you and want to learn more. This post isn't going to be an ad for them or anything, but I do think that herbal and natural remedies are wonderful and everyone can benefit.
This is Ric. He is the ceo of the company, the head formulator, and also our tour guide. He was full of incredible knowledge and you could feel his passion for his job and for herbal healing. It was pretty great that he gives tours of his farm, and not just some PR person. I took over 200 photos on the farm. I will try not to bore you...
Ashwagandha starting in a green house. It is used in
Ayurvedic medicine, and is actually something I take on and off, so it was cool to see it growing! I love looking at and learning about plants, even though I have a black thumb. Well, full disclosure, I'm just to lazy to take care of plants once it gets really humid outside.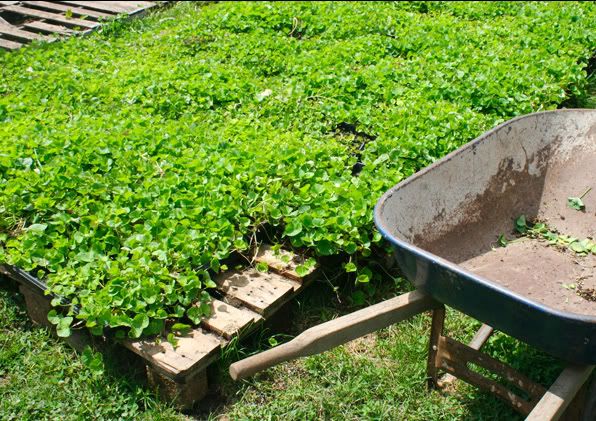 Gotu Kola!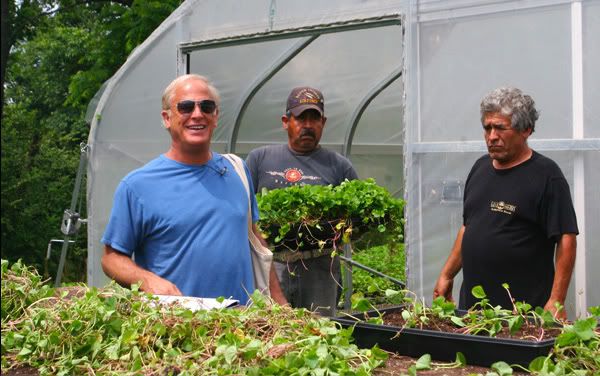 The guy in the middle was cracking me up! He came out of the green house and has that look on your face that you get when you are going about your business, walk out, and find a big group of people in your way and you are not really sure what is going on.
We got to help plant some of the young plants, and later some people planted the gotu kola in one of the fields. It is kind of cool to think about that getting processed and coming through our stores. There were way more people there than I expected! And everyone I met was so nice! It was really nice to be reminded that most people are kind and friendly. Of course there were a few know-it-alls who asked those kind of questions that are really statements to show everyone how smart they are. But most people were awesome.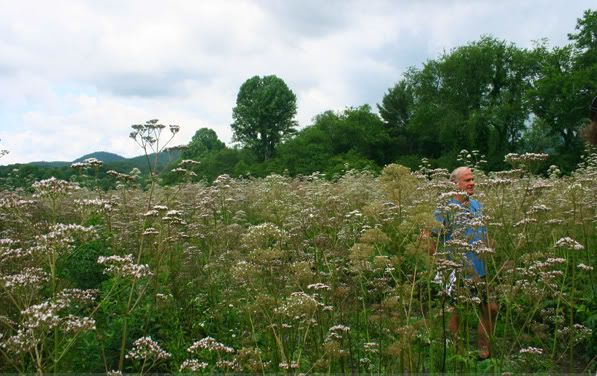 A field of valerian. If you have taken it before, you know it STINKS! But the flowers were surprisingly pleasant smelling! It is the roots that are used in medicine.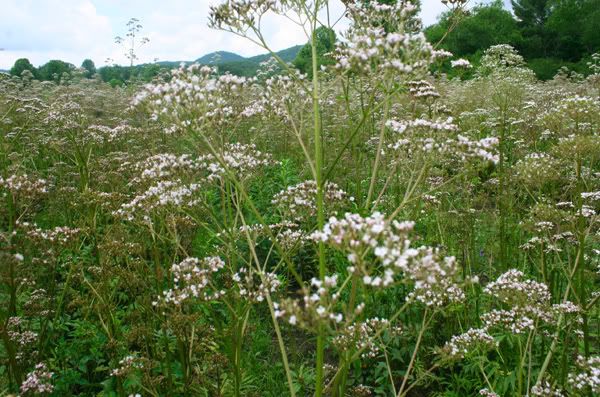 They grow bamboo too. From across the farm it was hard to tell what was going on with the branches. They looked "clone stamped" (photoshop dork!). They use the bamboo to make stakes in the gardens! And I'm sure they use it for other things too.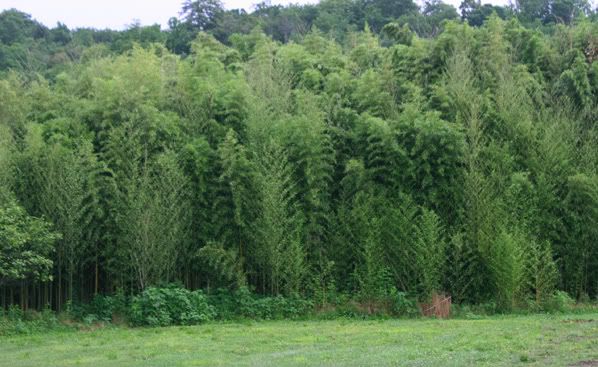 Harvesting a field of nettles.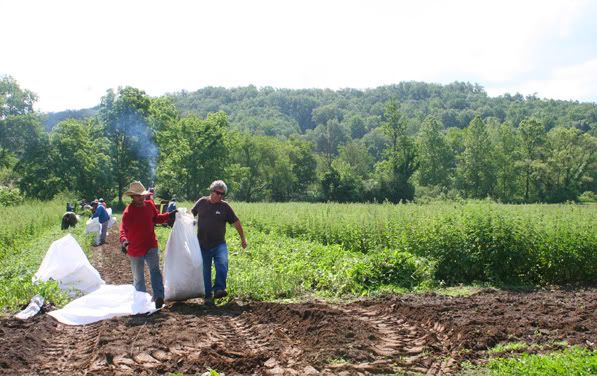 I was very excited to see the echinacea! It wasn't a full field of pink like I was hoping, but it was still beautiful. Echinacea is a pretty incredible plant.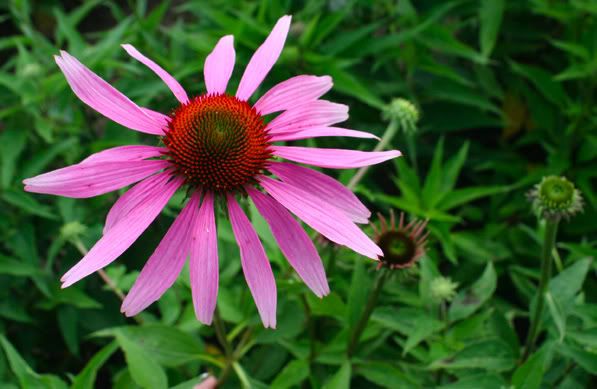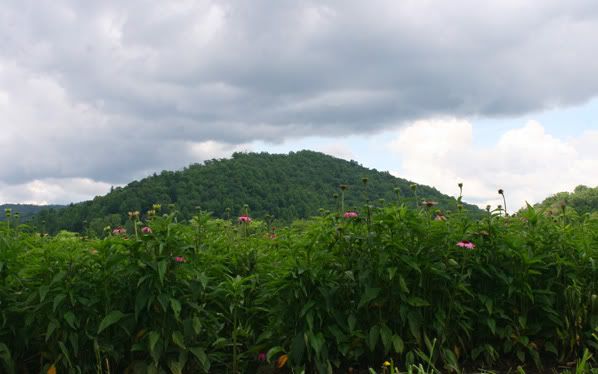 Marshmallow flowers! The leaves felt like velvet!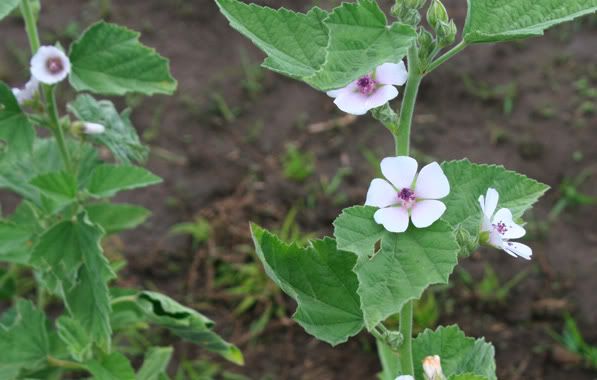 There is something so cool about the rows of little plants. I was kind of obsessed with taking pictures. I can't remember what this was. Maybe astralgalus?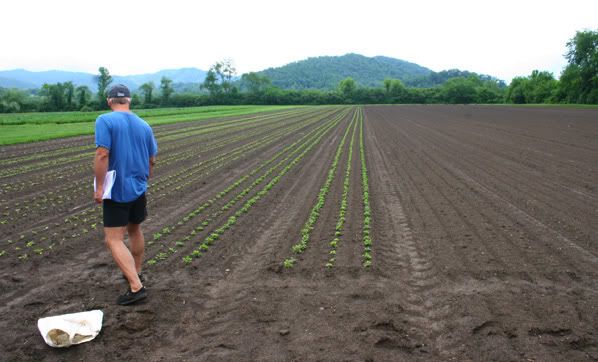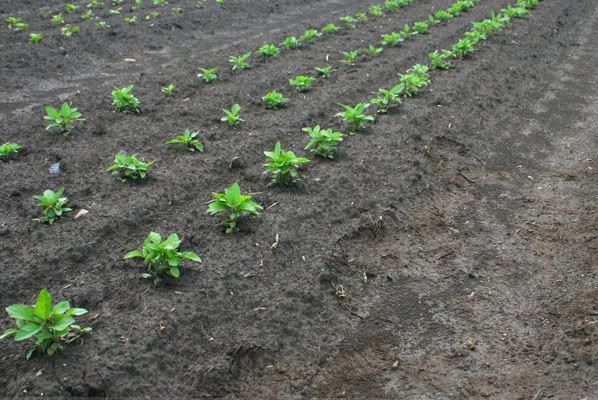 This was their vegetable garden. They let their employees take home all the fresh produce they want, and they donate the rest to a local soup kitchen. What a cool perk! I wish I got free boxes of produce from work!
More rows. And look at that beautiful soil.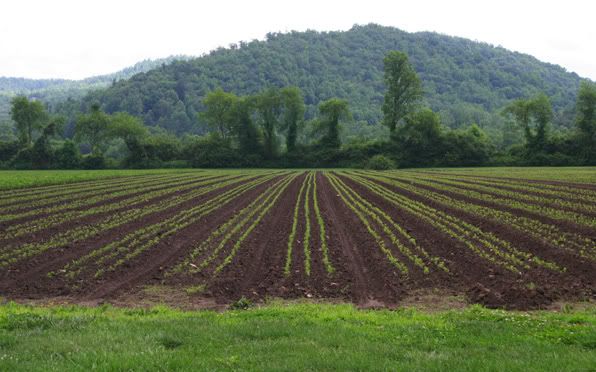 We toured their labs and production facility too. We had to wear disposable booties, jumpsuits, and hair nets. A cute look I assure you. So sorry I didn't get a full shot, haha!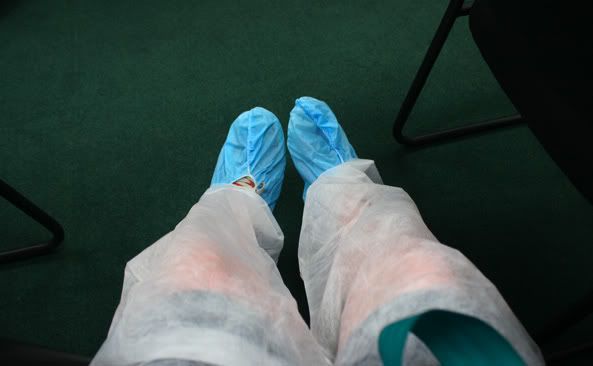 There were some lectures too. And we got to make up new products we would like to see. I learned a lot and had a great time. I'm so glad I got the opportunity to go on the trip. Now if only we could win the New Chapter one where you get sent to Costa Rica....or the Alaffia trip to West Africa.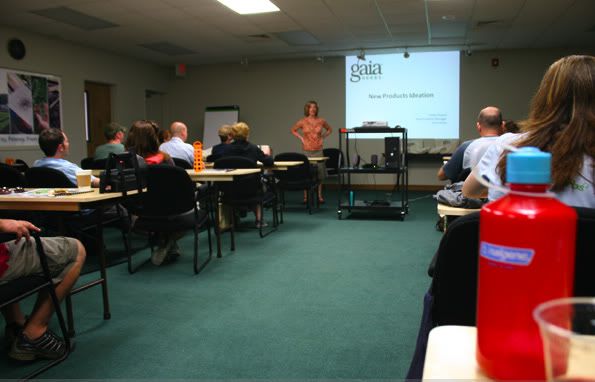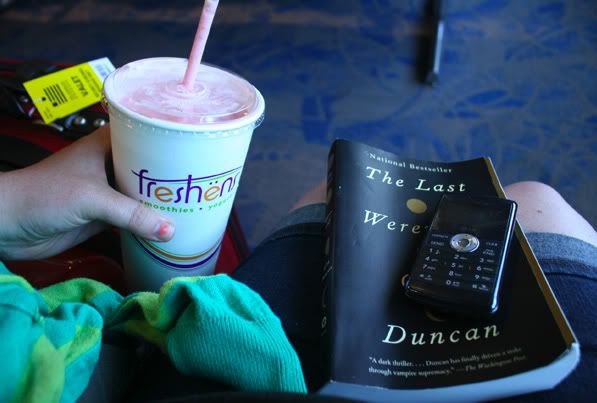 It was even worth all my flight anxiety. Here I am on my 3 hour layover. That smoothie was awesome. And so was that book. I read the whole thing on the trip.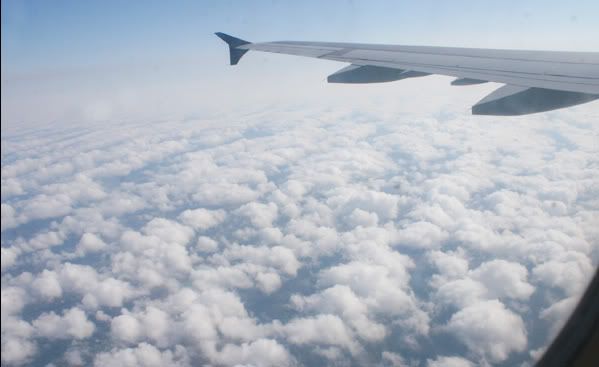 And flying is pretty rad once the plane levels out and you are above the clouds.