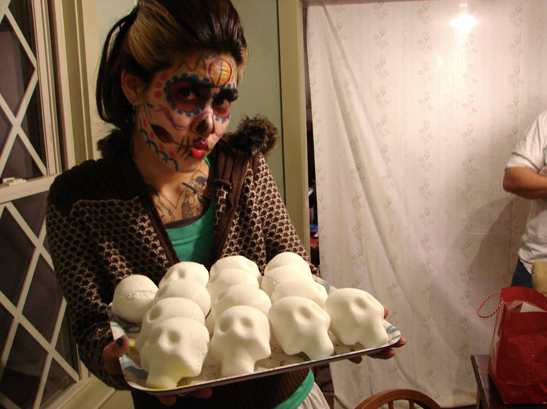 i went to a super bowl (sugar hole) party last night!



we ate steak tacos and i ate a LOT of cheese dip. i got it all over my hoodie. travis and i have both been bad diet doggs these past few days. we are getting back on track tomorrow. anyway. first we had to paint faces!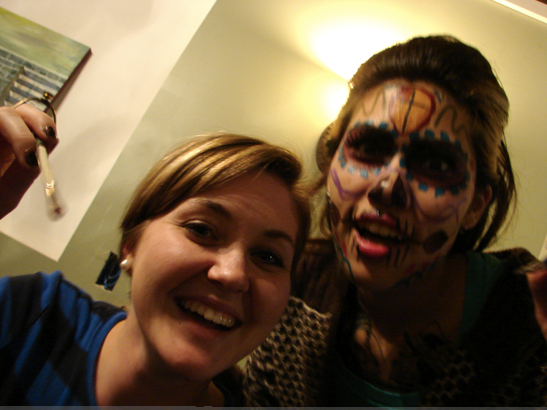 crystal and marissa did mine together and this is what my view looked like. it was so fun!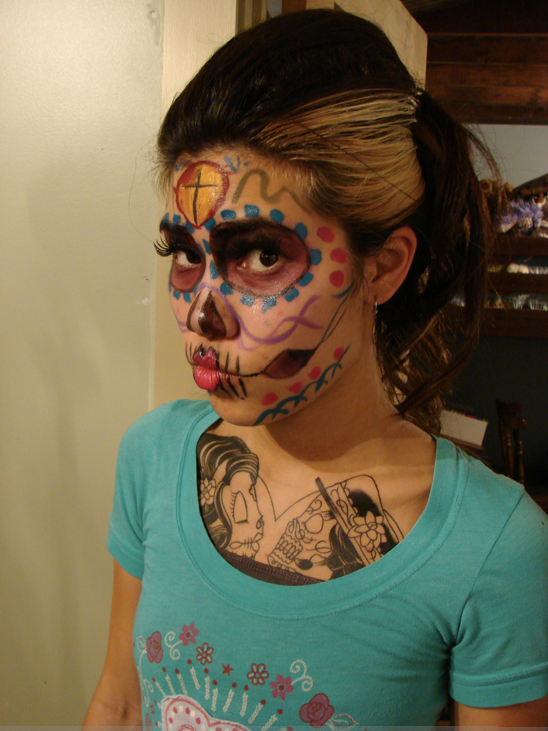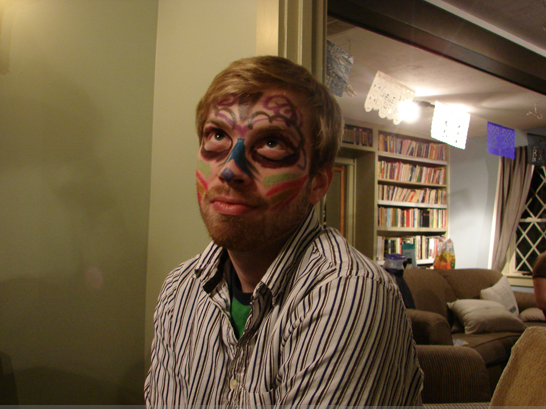 i put on a headband so i wouldn't get paint in my hair and then i forgot to take it off for pics! hahah. i have had bangs my whole life and it's weird to not see them. and dang look how long my hair is getting.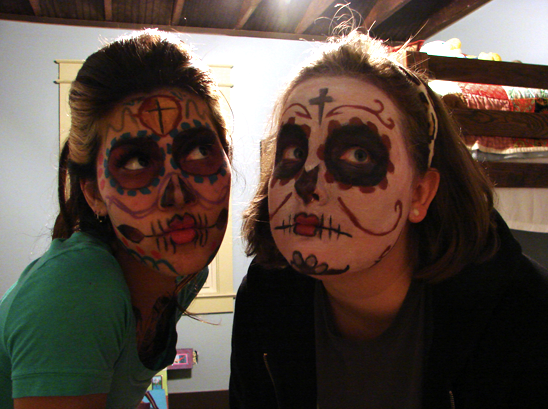 we tried to do some myspace portraits. we aren't as good at it as we used to be.
then it was time to decorate sugar skulls! we've been talking about doing it for a year. it was so fun!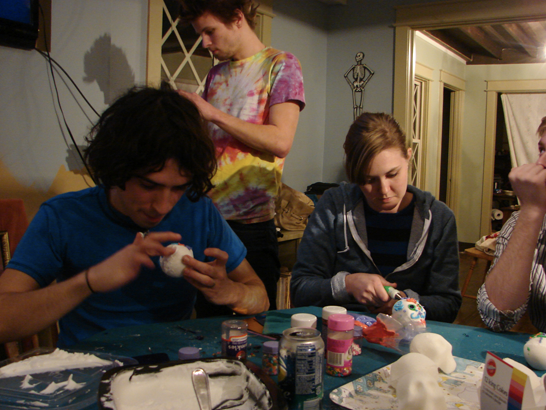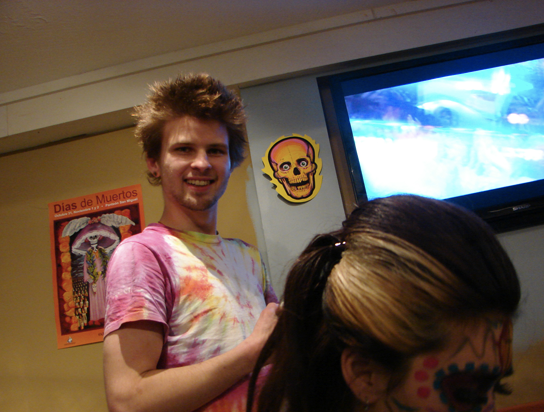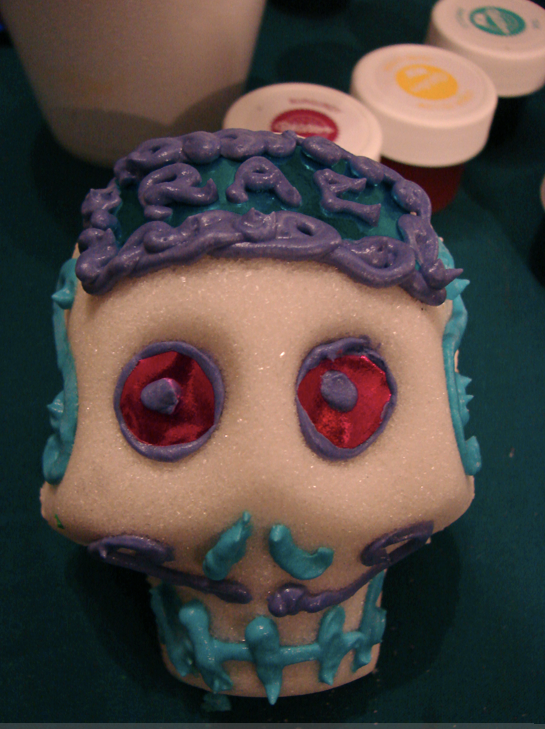 i couldn't stop. i did four. hahah. sorry crit.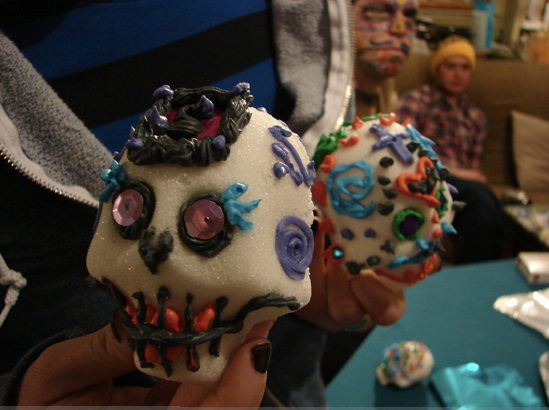 those are marissa's.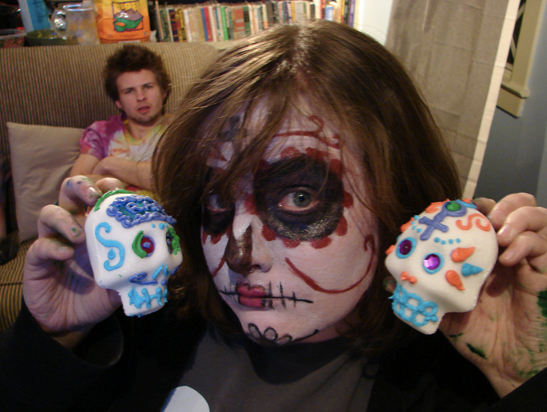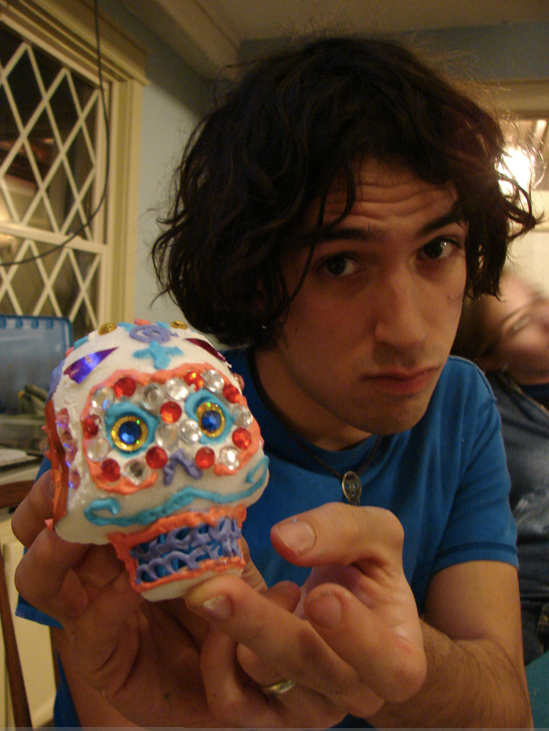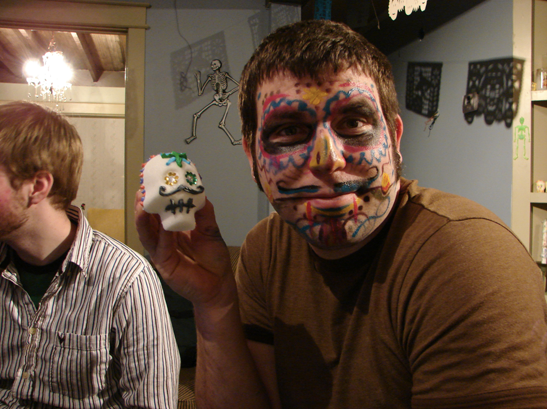 so cute! i'm not totally sure what i'm going to do with ours. i want to set up a permanent shrine, but i don't know where. crystal and marc have four shelves full of dia de los muertos and catholic stuff and it's SO CUTE!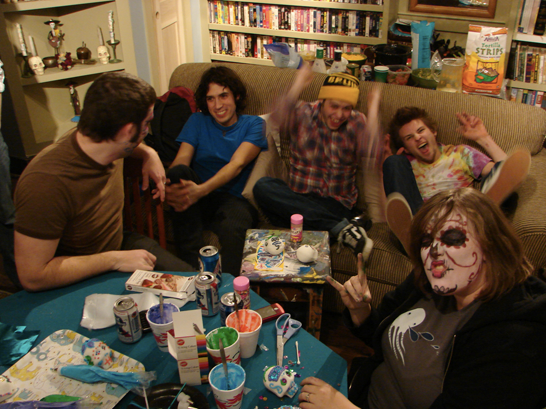 here we are pretending to be excited about the super bowl. but i think it had been over for a long time. i don't remember. i actually stayed up til almost four. i usually party poop way before that. travis and i slept in the top bunk of a twin bunk bed. i thought it was going to be horrible but i actually slept really really well. travis thinks it was because i was wedged into a small space and he is really warm. it was perfect.
in the morning i got all crazy and didn't trust the internet at their house so i got us up at 8:30 to go to whole foods and get tickets for flight of the conchords. i'm glad though, because it sold out. and this was just the first presale day!