this weekend we did a craft show in spring hill. as usual it was more a "quilts and ugly jewelry crowd" but we still had fun and sold some stuff.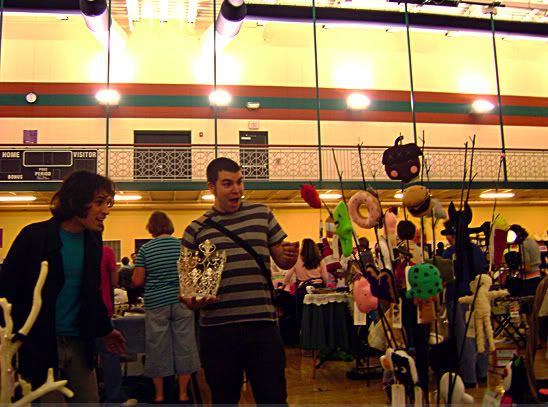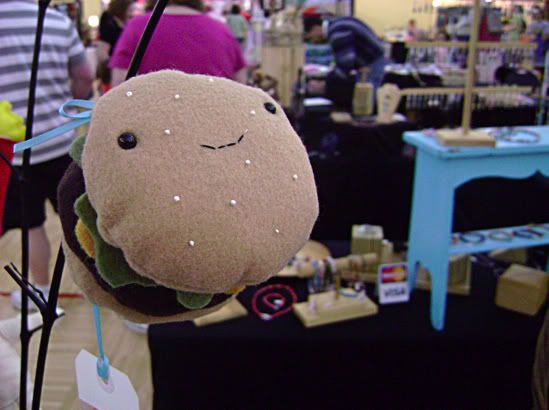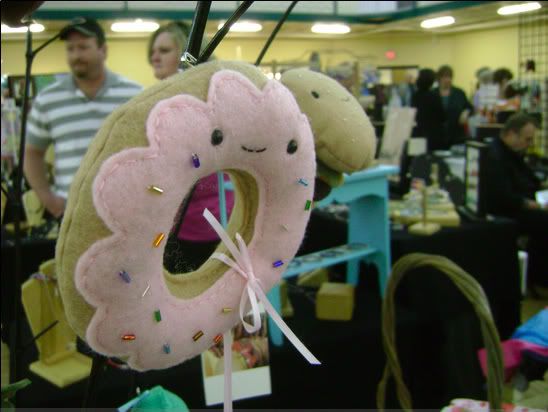 Brittany made a bunch of new plushies. SO mf cute. i wanted that hamburger one SO BAD. i don't know why i didn't just buy it. then some girl bought it! argh!! brittany said she'll make me one though. she is putting her leftovers up on etsy if anyone wants to look: http://www.vintagepixie5.etsy.com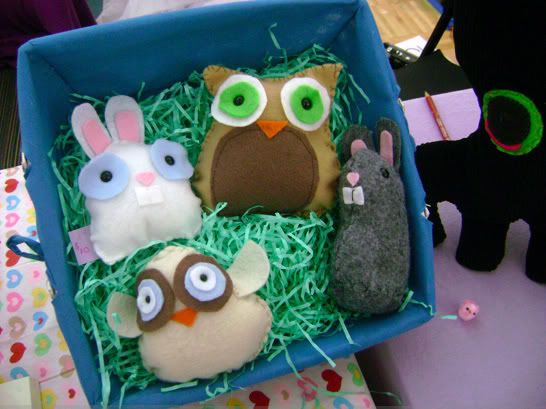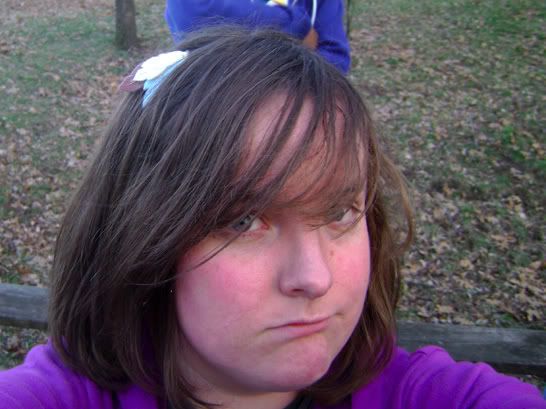 marissa made these cute little easter basket babies. and i bought a feather headband from here and i love it! so cute. her etsy is http://www.feltmyheartbeat.etsy.com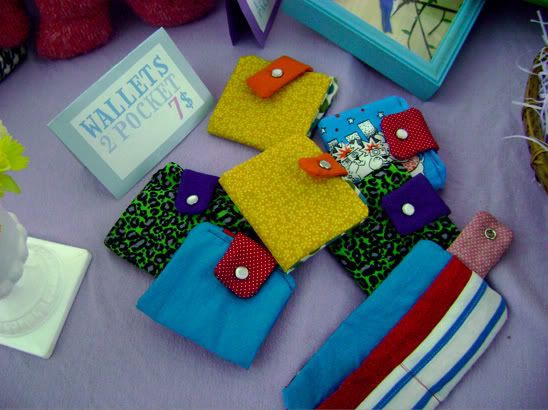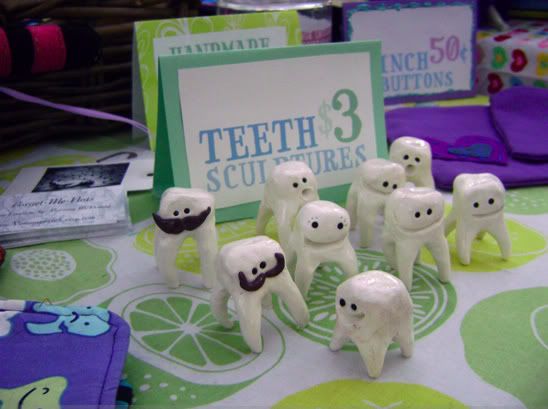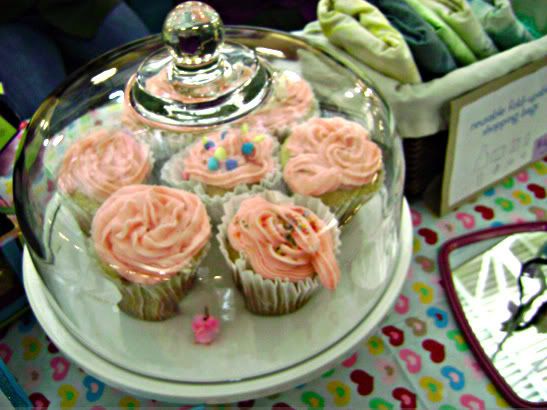 i made some little three pocket wallets and some of those teeth sculptures as usual. little boys love those teeth for some reason. i only sold one, but they look really cute lined up across my stove. i sold out of cupcakes! they were big, and only a dollar. i didn't even get to eat one! which is good because i bet they were like, 15 points because that is buttercream frosting. yummo.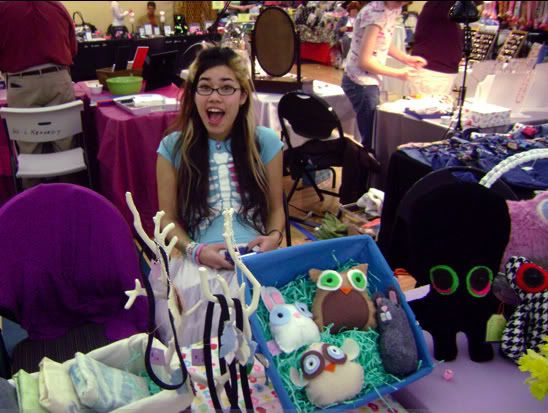 crsytal and marc brought mostly the same stuff, but crystal just started making these cute monsters. there eyes are so sad and creepy. they have an etsy too but i can't find the link, and i bet they never put their stuff up.
austin stopped by and brought his daughter pearl! she is so cute. i hadn't seen her since she was a few weeks old. i've decided that i DO like babies if they were born to someone i am friends with. i'm just not really interested in random babies. haha.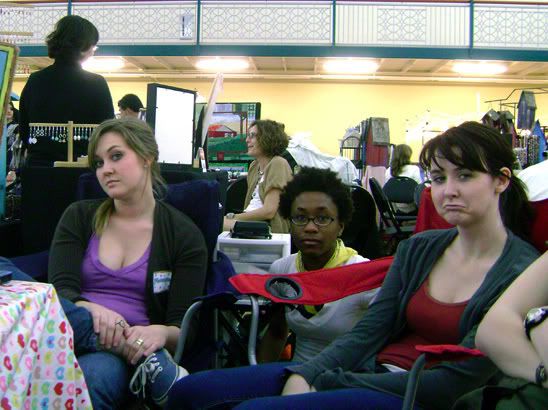 here is kyle modeling the tiara i got from my bosses. this one is actually wearable. it has an adjustable band and stays on really well. here is cara and kyle modeling my BIG AWESOME CROWN!!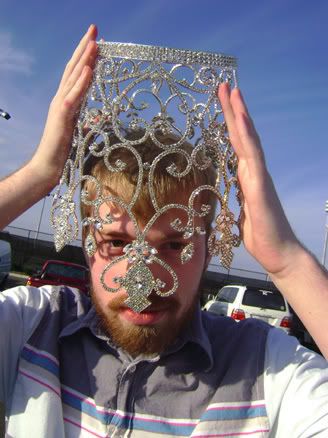 isn't is beautiful! i haven't gotten a good picture of me in it yet. but i will.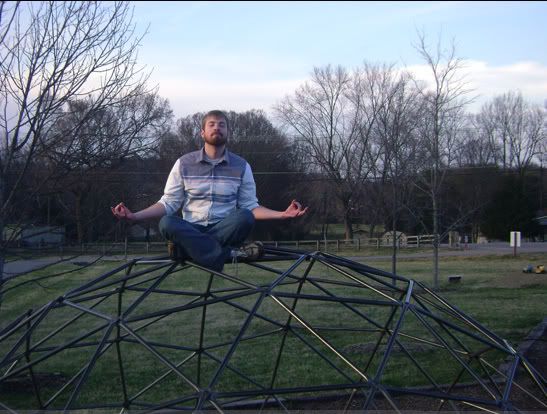 it was a really nice day and we didn't want to just go home so we went to the park for a little while.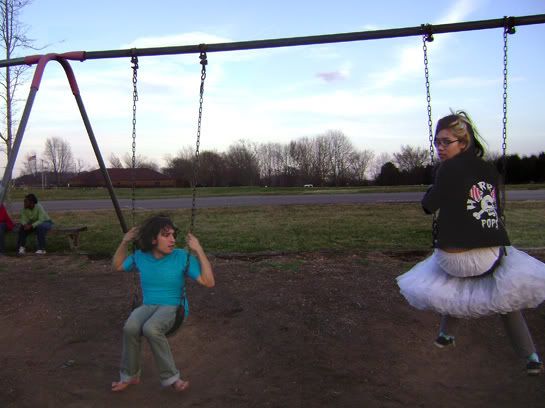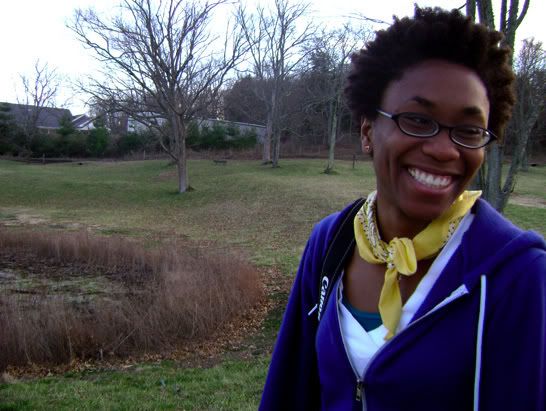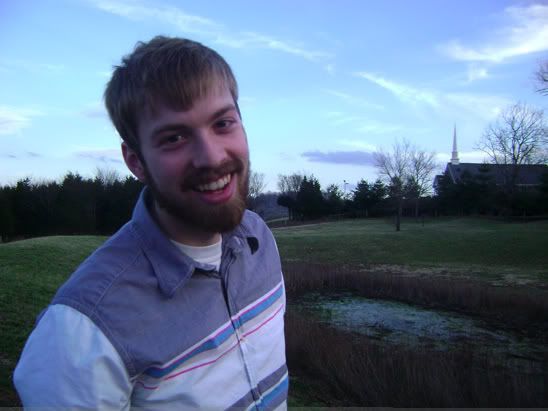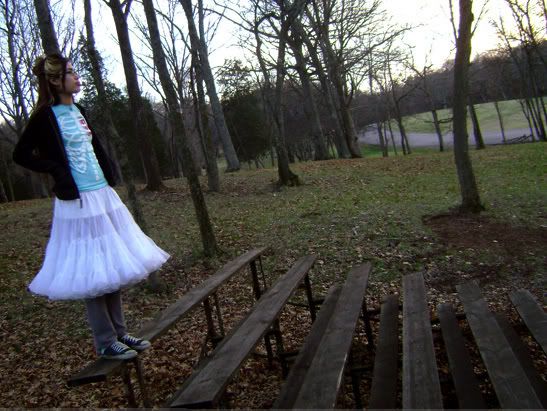 crystal is wearing the crinolin i bought but didn't use with my wedding dress. it's pretty much her favorite outfit now.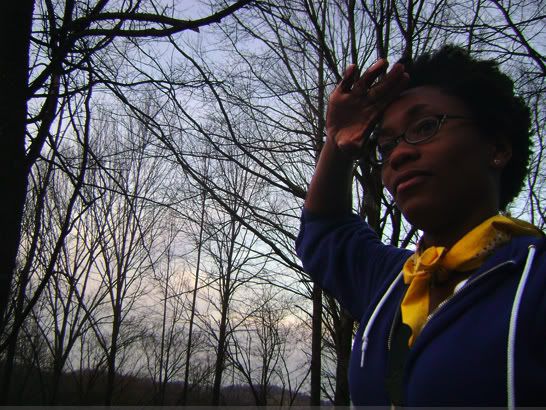 i think i'm the only person happy about daylight savings time. now it's light until seven!! i'm so happy!